April 6, 2002 - Steam bender made, undercarriage started and prop tube brackets fabricated.
Back to Photo Gallery page.
Lots of activity going on this day.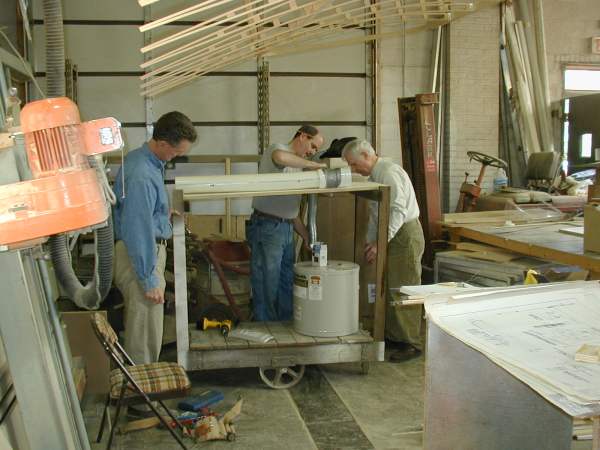 1. Mike and his dad Rick build a steam bender from a small water heater.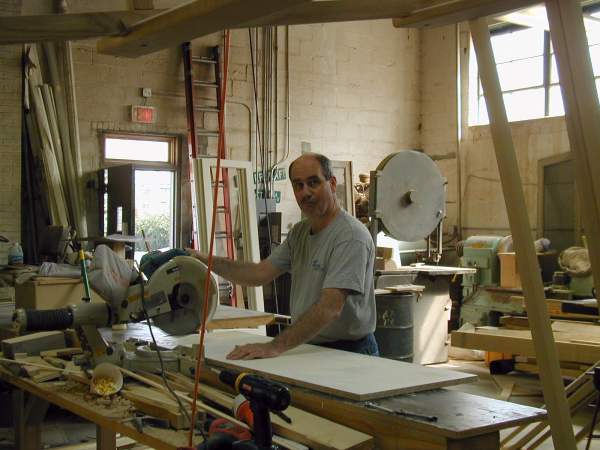 2.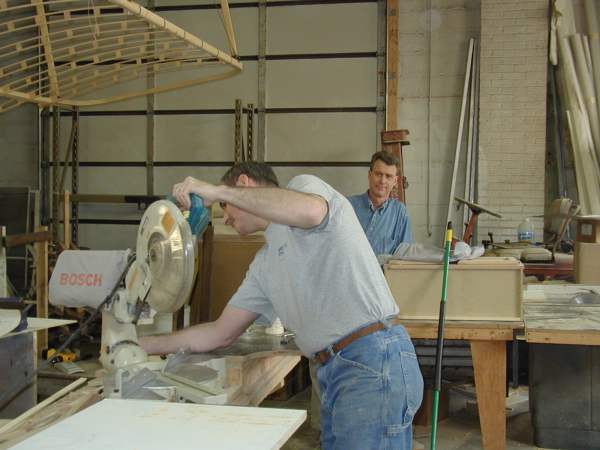 3. Mike gets the hang of the compound miter saw.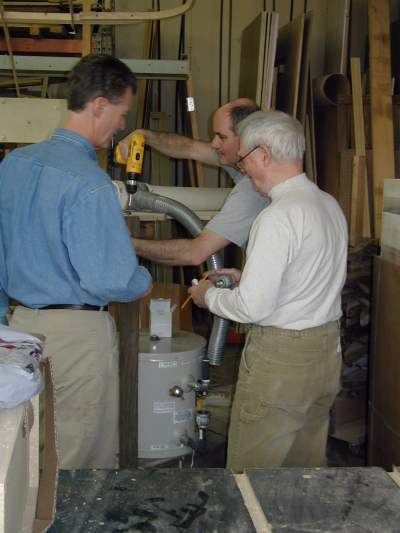 4.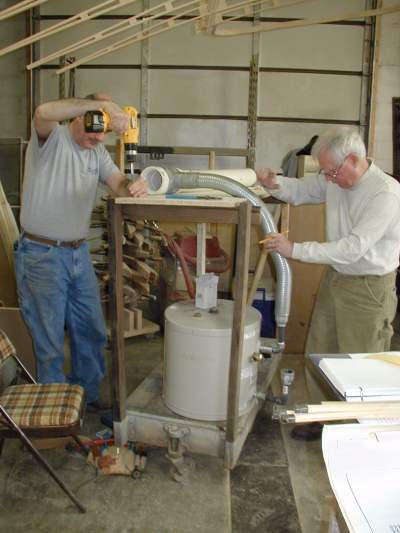 5.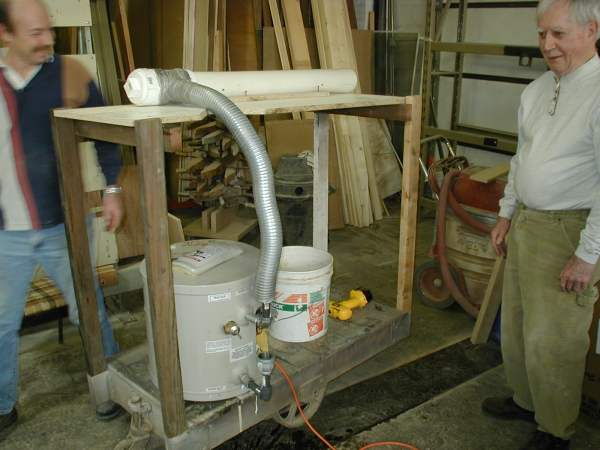 6. Pretty cool, huh?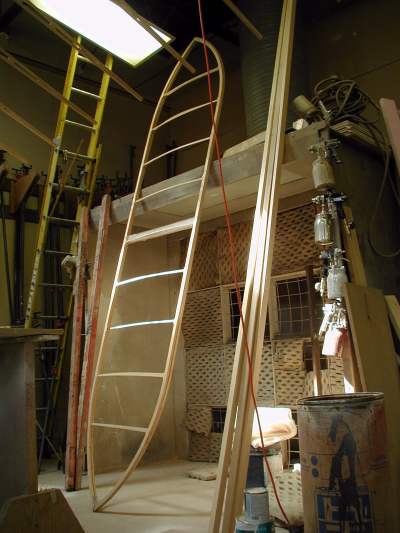 7. For no particular reason I shot this because I liked the position.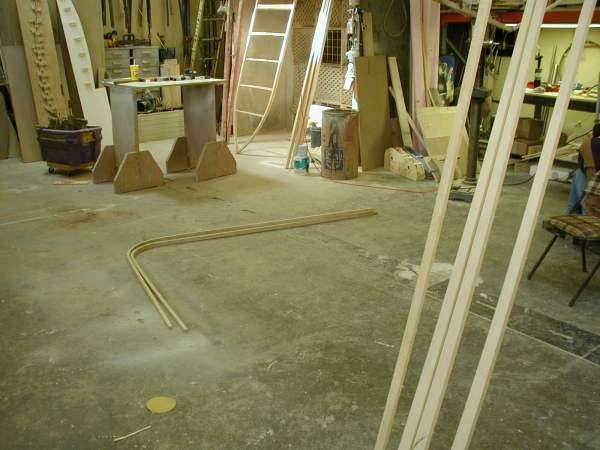 8. The undercarriage begins construction today.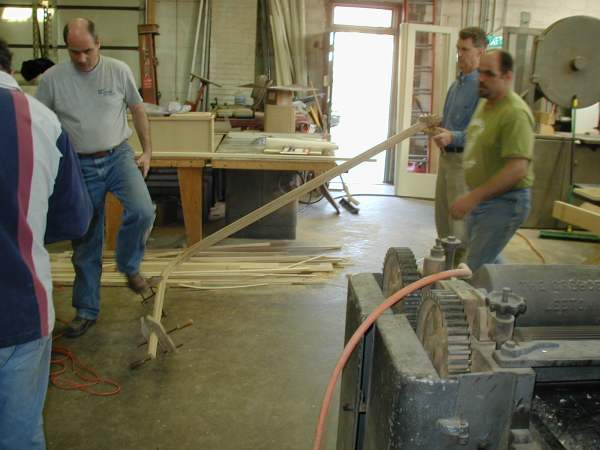 9.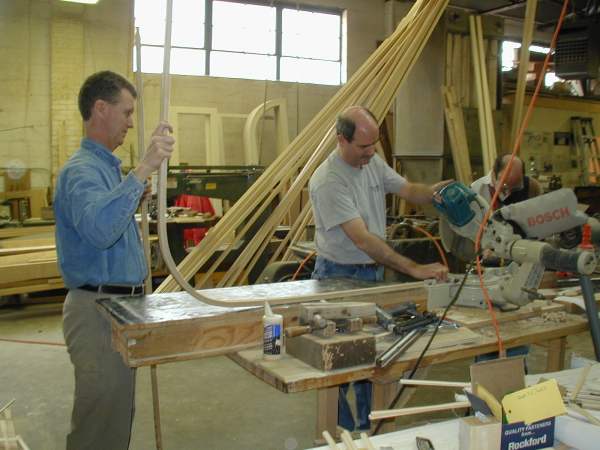 10.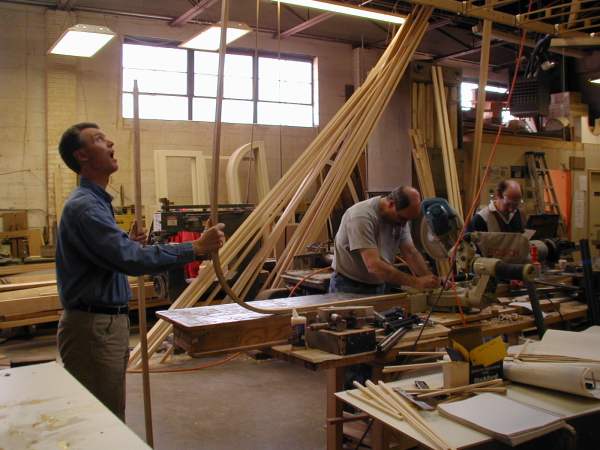 11. I wonder what Tom's thinking.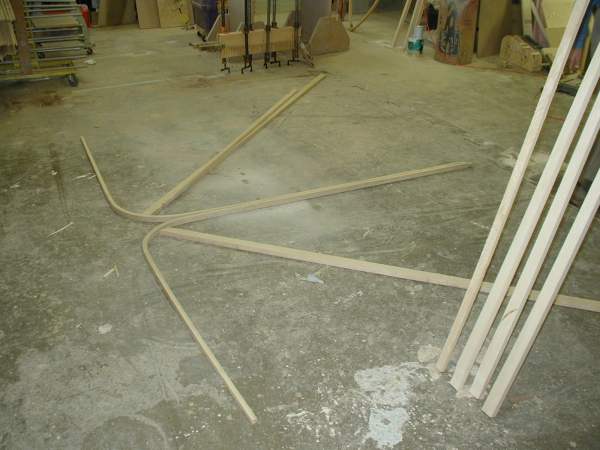 12.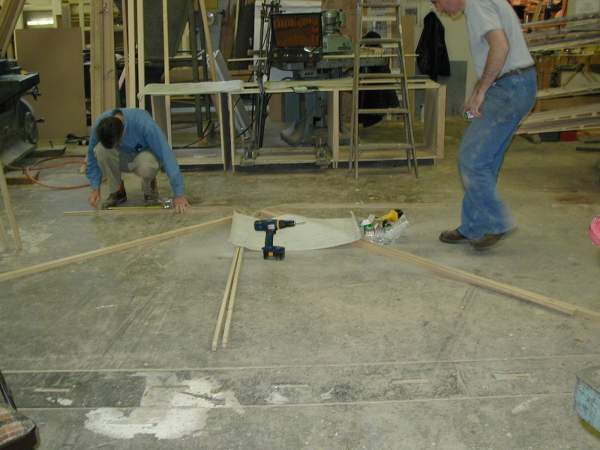 13.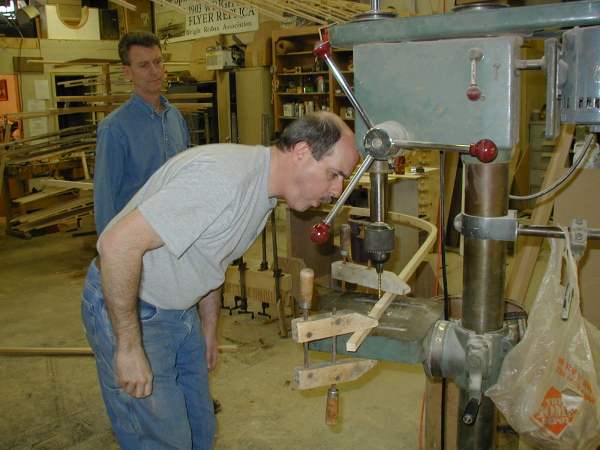 14.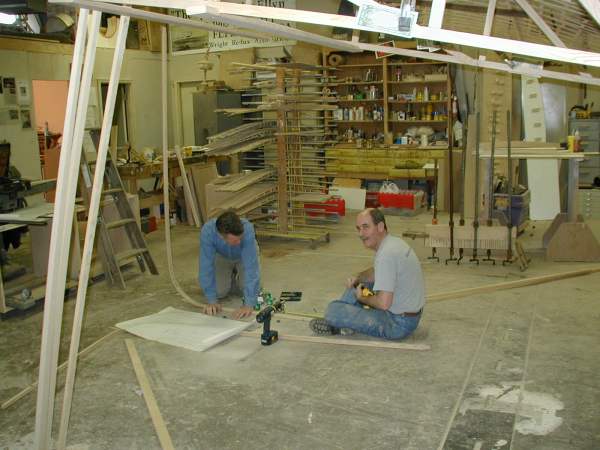 15. Tom and Mike wonder if the Wrights did it this way.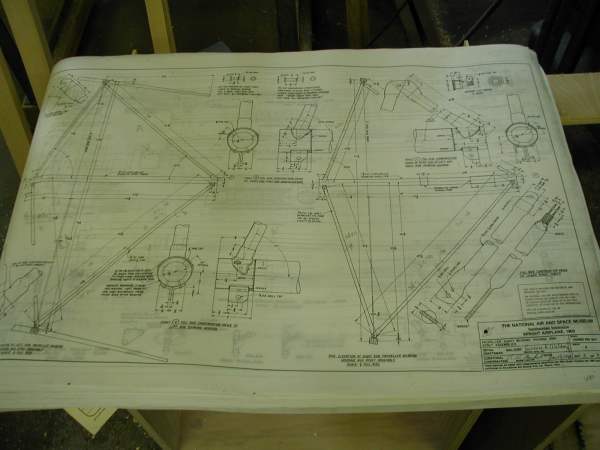 16. Prints of the prop tubes and framework.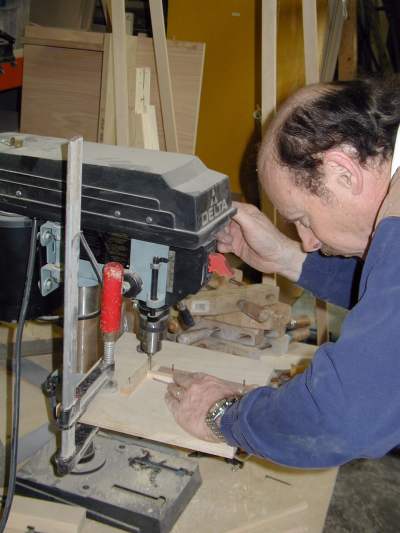 17. Bill starts work on the tube frame.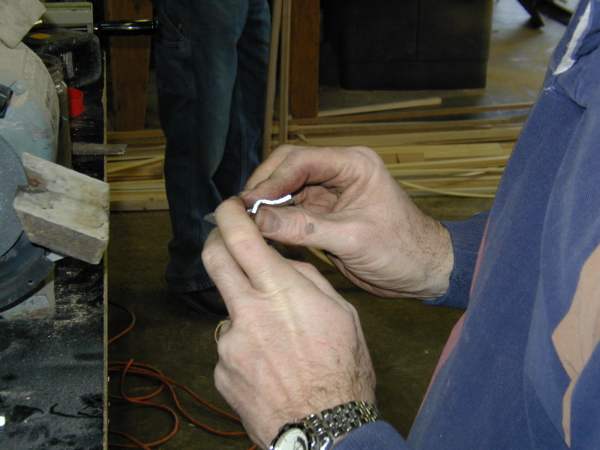 18. He fabricates each piece by hand.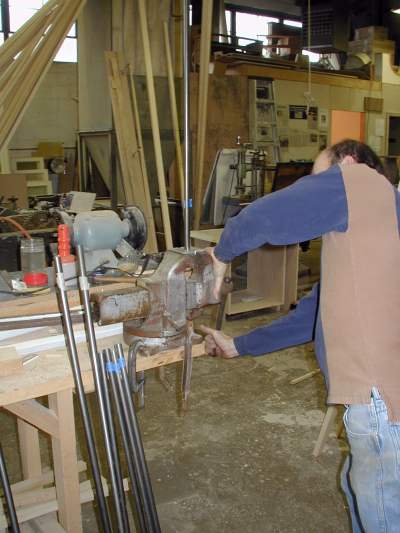 19.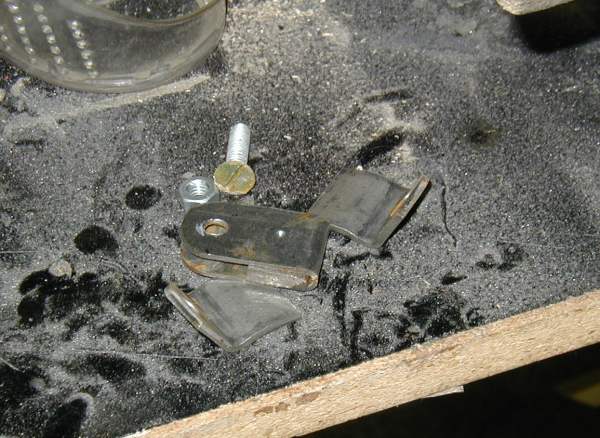 20. Bent, cut, hammered and ground, each piece takes shape.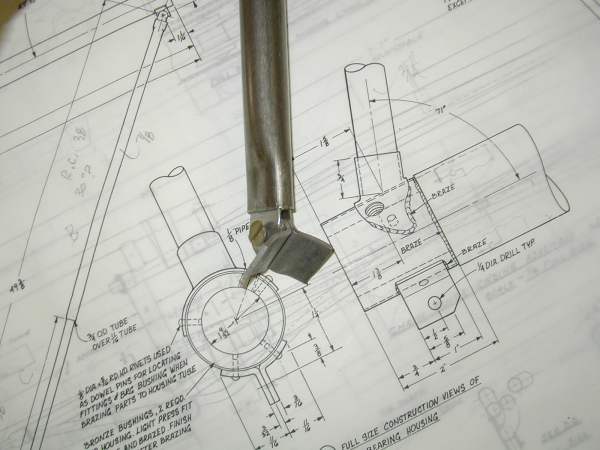 21. A near completed tube frame.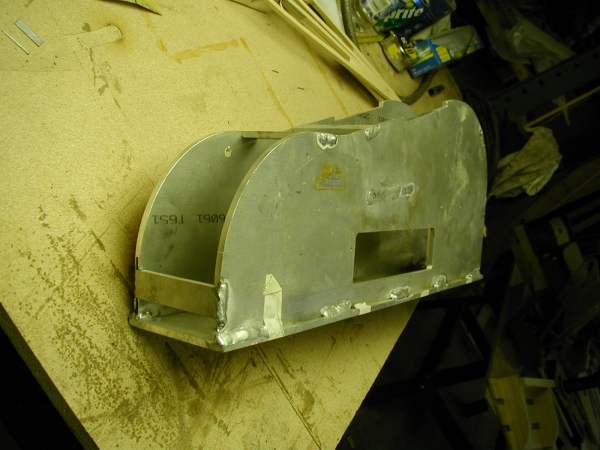 22. The transmission housing has been fabricated.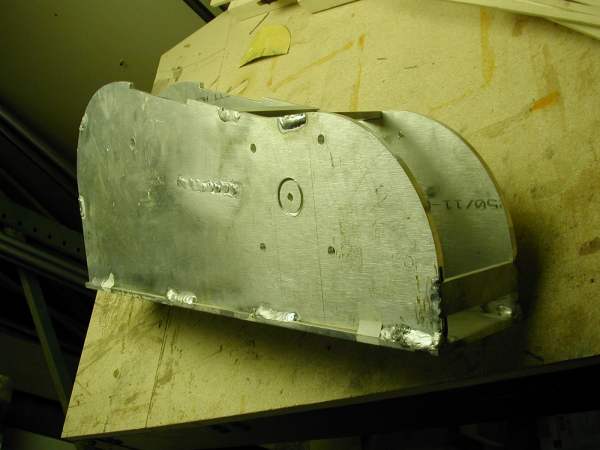 23.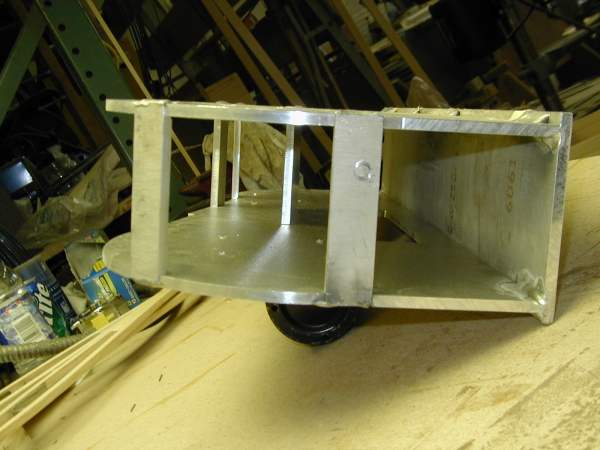 24.
More to come.