Progress Photos for
August 31, 2002 - Lower Wing Assembly
Back to Photo Gallery page.
Today we start assembly of the lower wing which includes a variety of ribs; short rib, pilot's ribs and engine mount ribs. Also we have a few recently built chain tube assemblies to examine.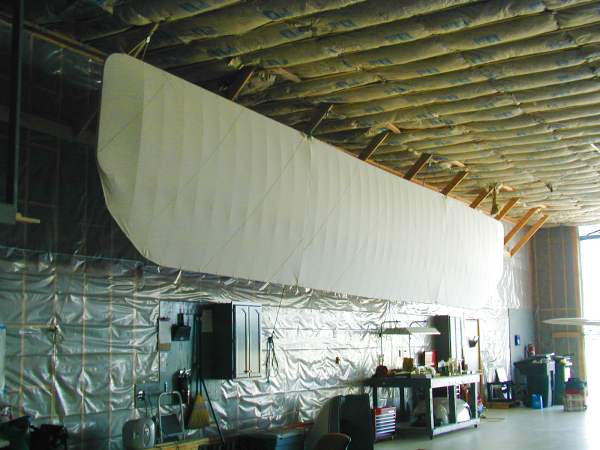 1. The upper wing is complete. And for now, it's hanging in the rafters.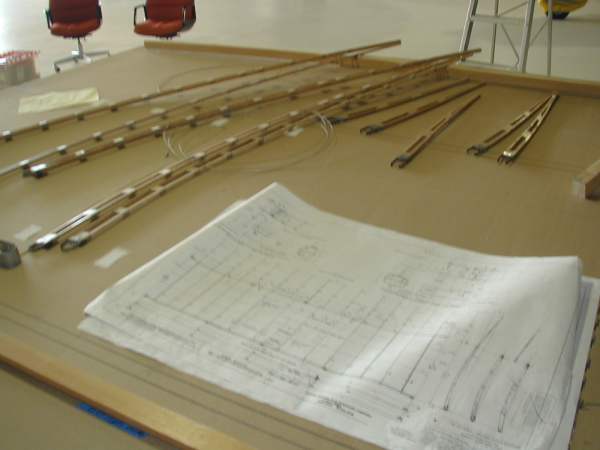 2. The prints and parts are laid out in preparation for the day's work.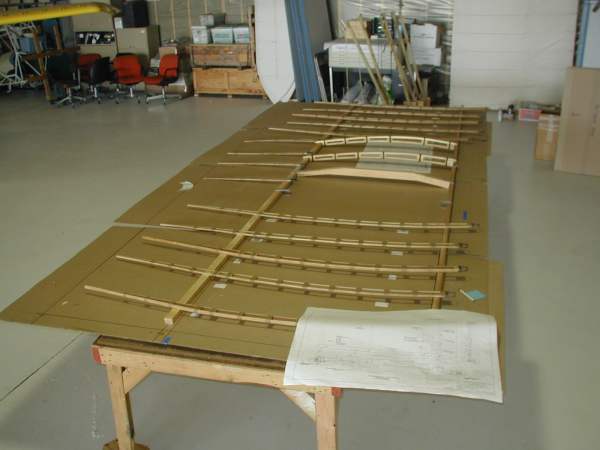 3. Ribs of the lower center section are placed temporarily on the spars. At the right is the forward spar at the leading edge. And at the left is the aft spar, near the trailing edge. The large ribs carry the pilot's weight and the engine.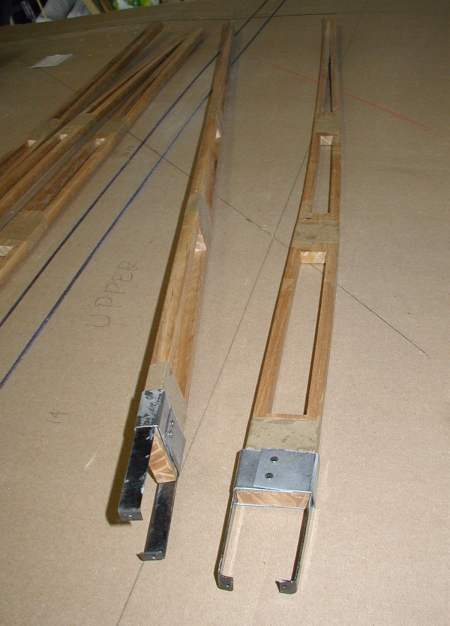 4. This is a close-up of the short ribs as they are less than half the length of the other ribs. They are placed aft of the engine mount ribs and pilot ribs.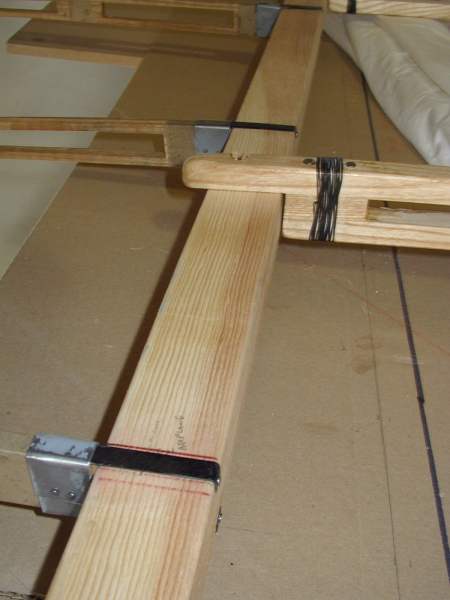 5. Mounted at the left are the short ribs. At the right is the pilot's rib.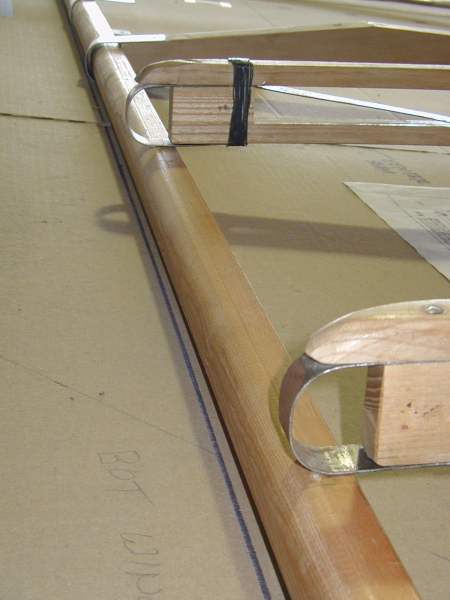 6. Here are the pilot ribs sitting on the leading edge spar. At the top of screen is the engine mount rib.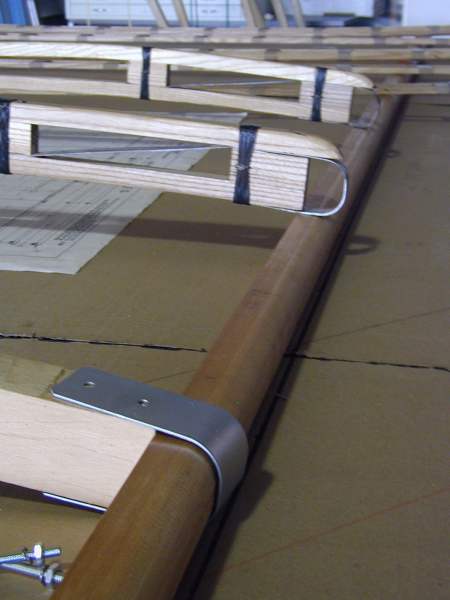 7. Here's another view of the engine mount and pilot's ribs.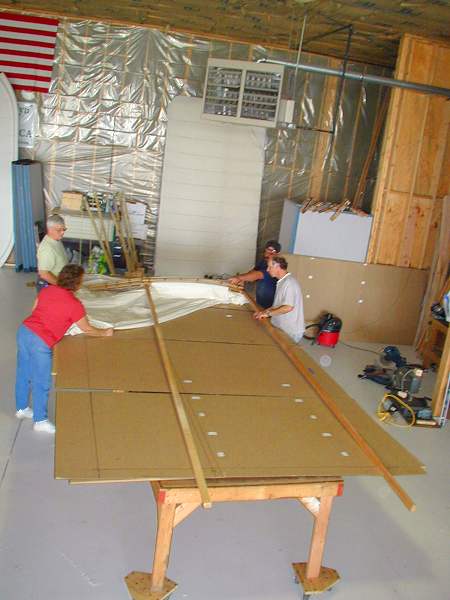 8. Assembly begins on the ribs, fabric and spars.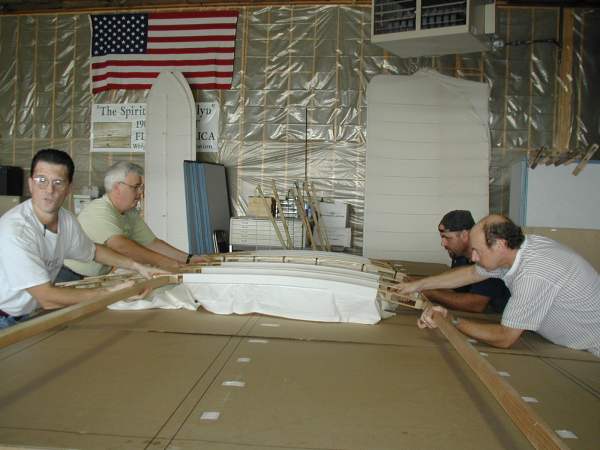 9. After placing the ribs in their pockets, they are slid onto the spars.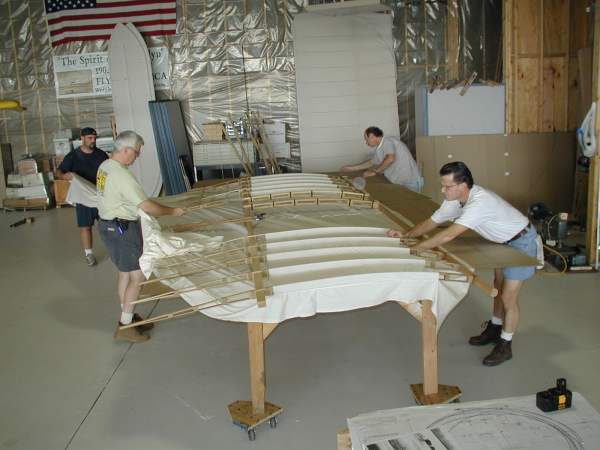 10. The fabric is pulled tight to ensure a good fit.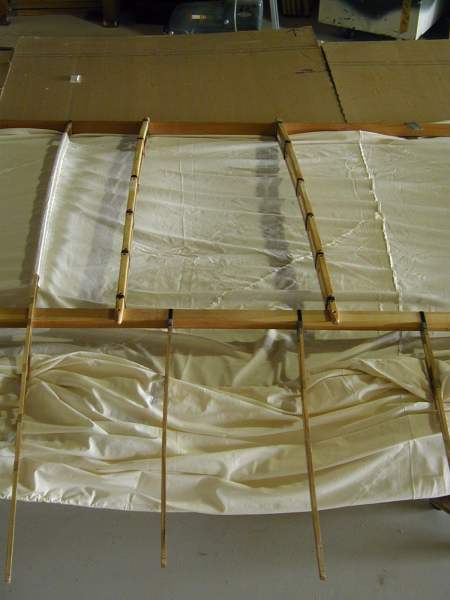 11. Here you can see the short ribs in place, aft of the thicker, stronger pilot's ribs.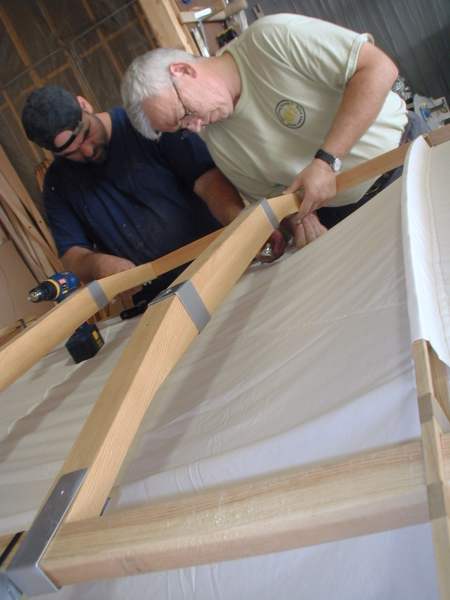 12. Mark and Ted work on placing and securing the engine mount ribs.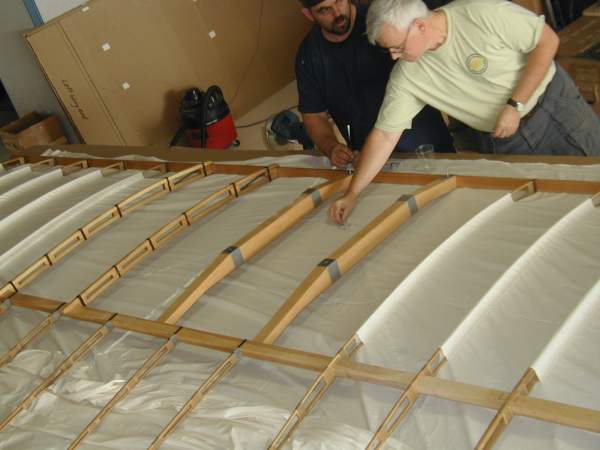 13. The center section wing assembly begins to come together.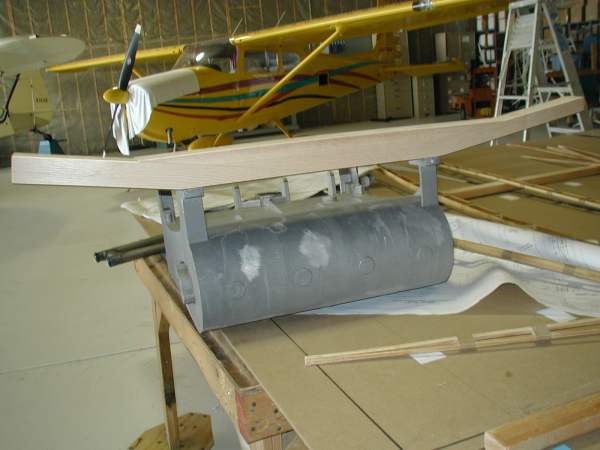 14. We used the engine block to test the shape of the engine mounts.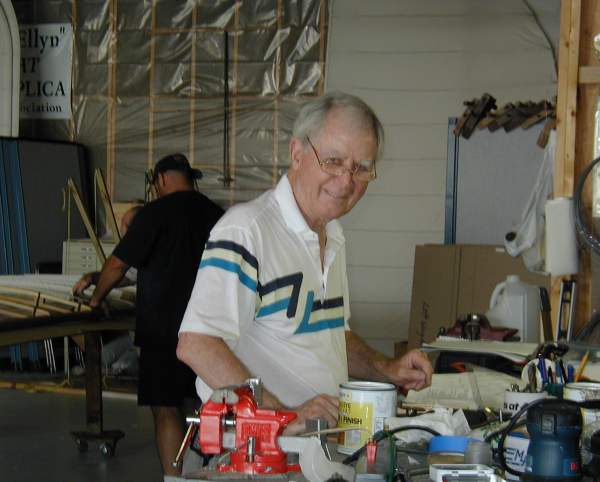 15. Rick Perry stops work to say hi.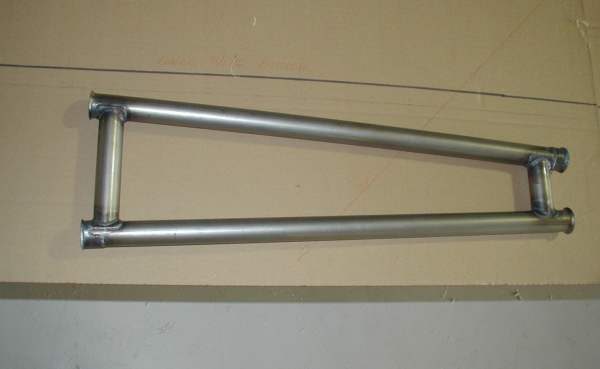 16. Turk drops off one of his completed chain guide tubes.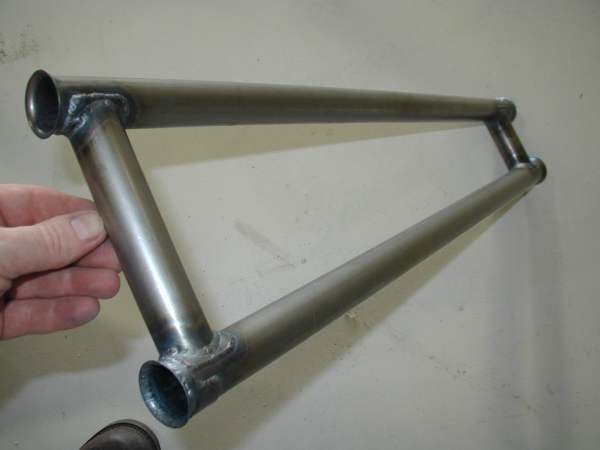 17. It's an amazing piece of work.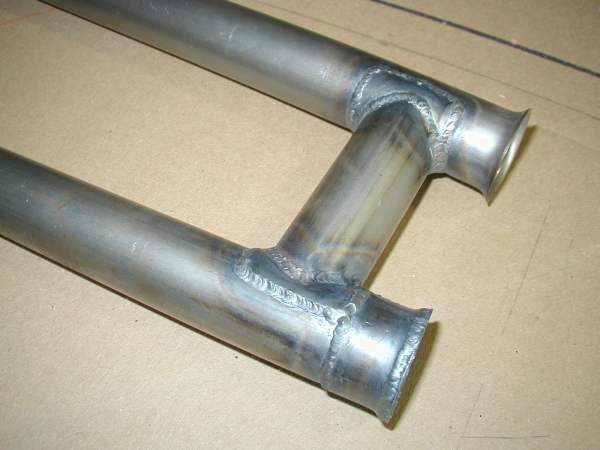 18. These welds are like works of art.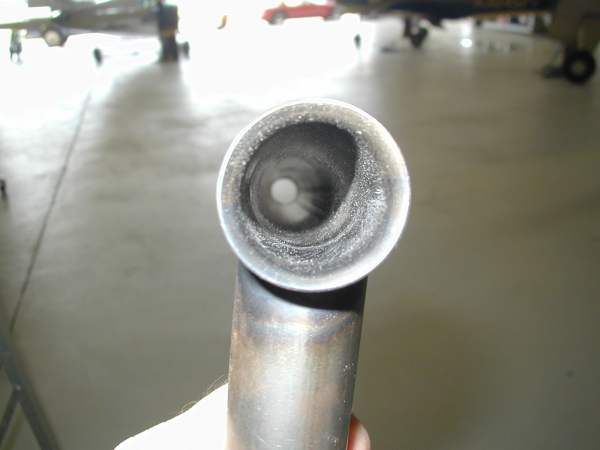 19. These tubes will guide the chain that drives the propellers of the Flyer.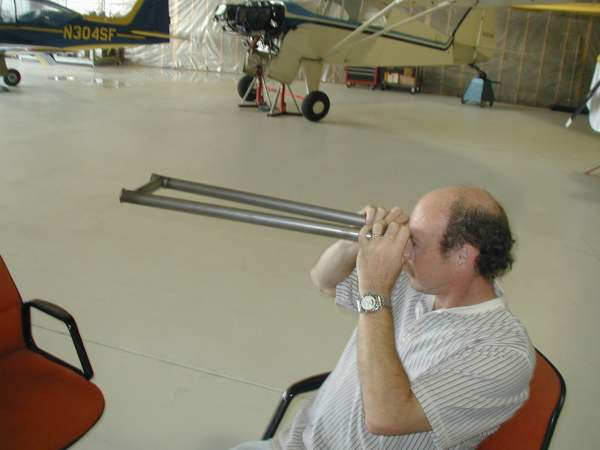 20. Bill?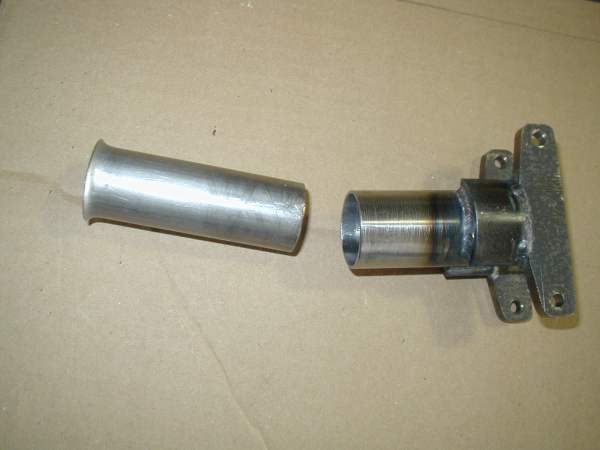 21. Here's another part beautifully fabricated by Turk Tilev.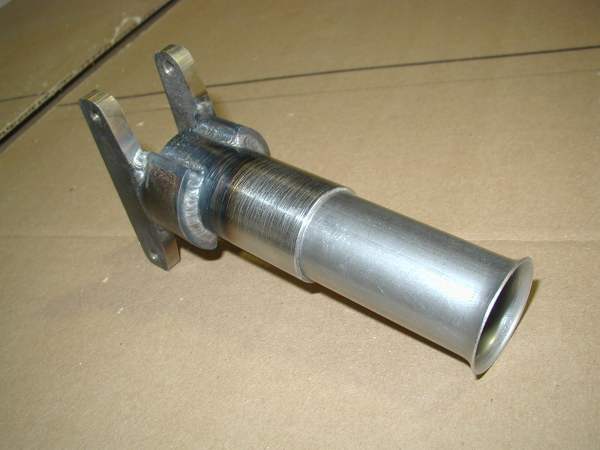 22. ... a precision piece of work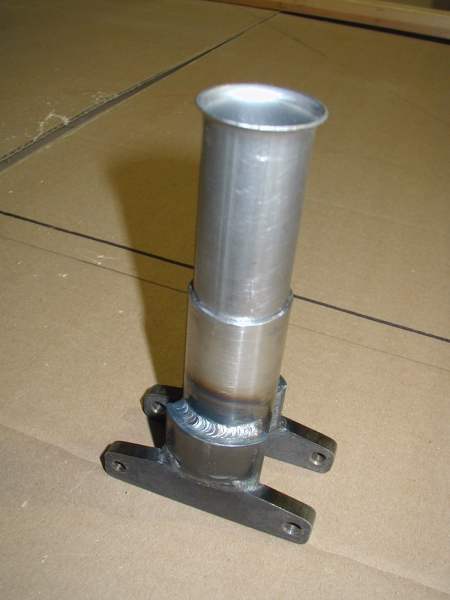 23. ... also with a perfect weld.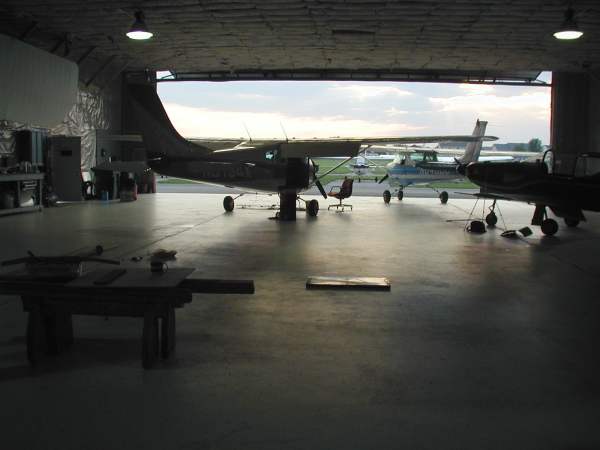 24. Another day comes to a close.
More to come.