Progress Photos for
August 25, 2002 - Stitching Seams Day Two
Back to Photo Gallery page.
Today Jean worked a second day on stitching seams of the upper wing sections. Mike's son does some work on the rails that Mike, his dad and son built.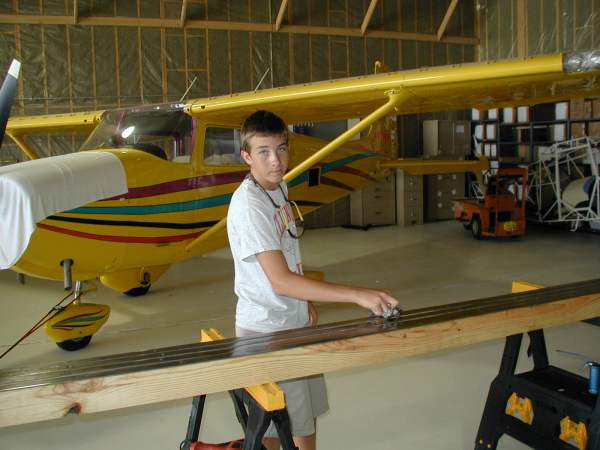 1. Mike Perry's son applies some oil after tightening the hardware on the launch rails.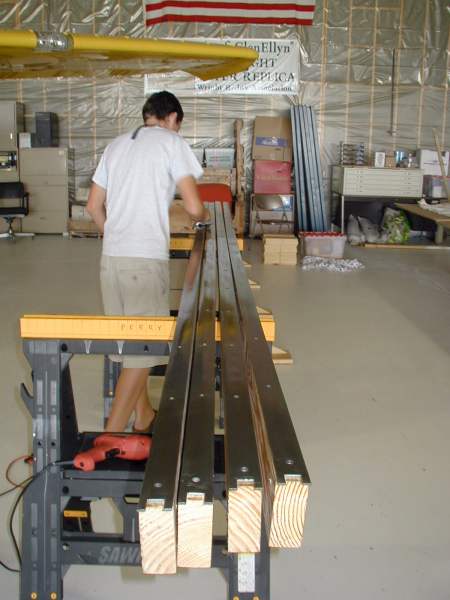 2. Each rail was well made, as one would expect from the Perrys.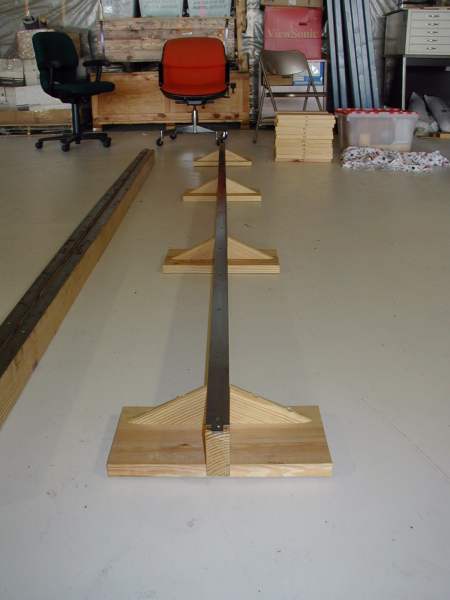 3.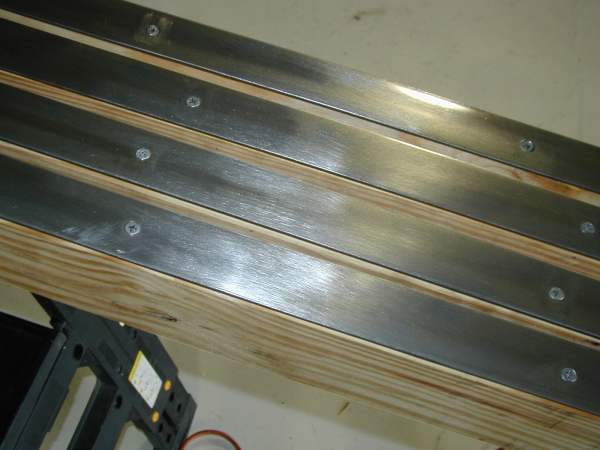 4.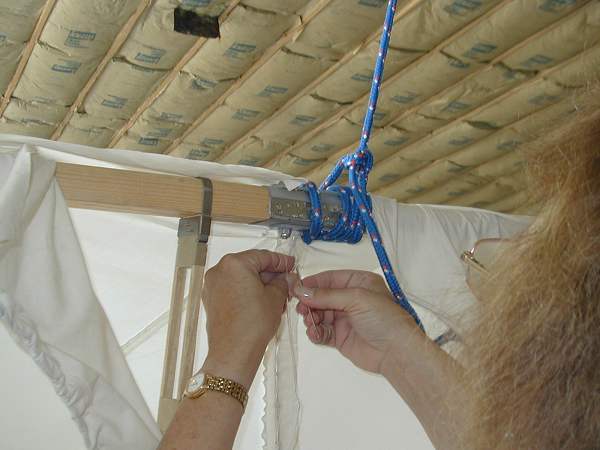 5. Jean was back to work today finishing the stitch work she started yesterday.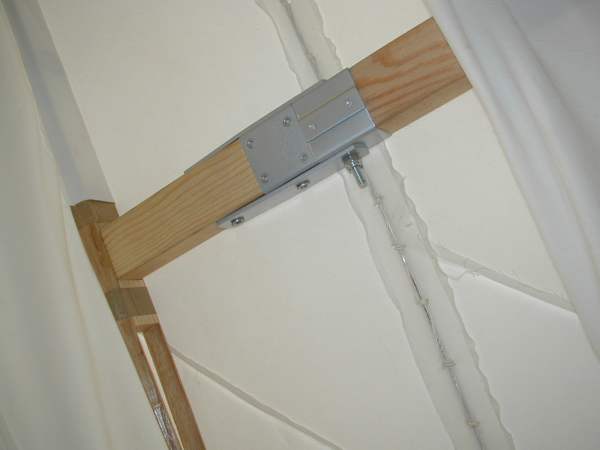 6. This is one of the couplings joining the middle spars.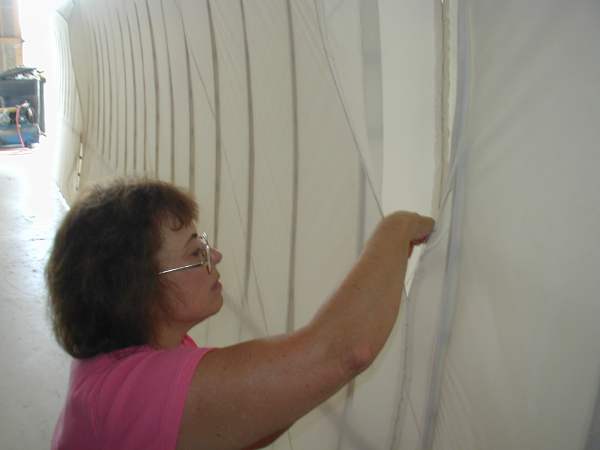 7. Jean stitches the underside of the wing.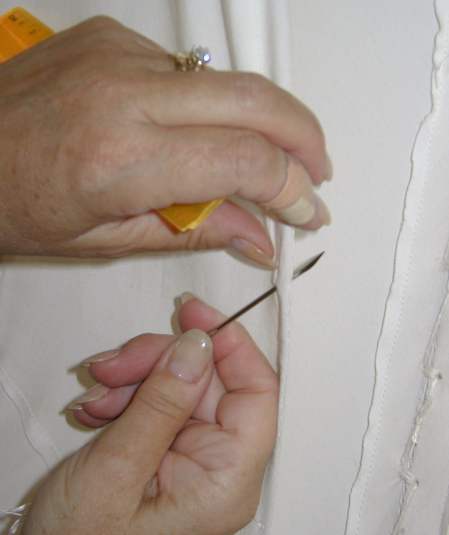 8. Using the needle with a flattened curved end helps make the job a bit easier.
More to come.