Progress Photos for
August 24, 2002 - Stitch Seams of Upper Wing Assembly
Back to Photo Gallery page.
Today Jean worked hard all day stitching seams where each of the three wing sections joins together. The other crew members began assembly of lower wing section.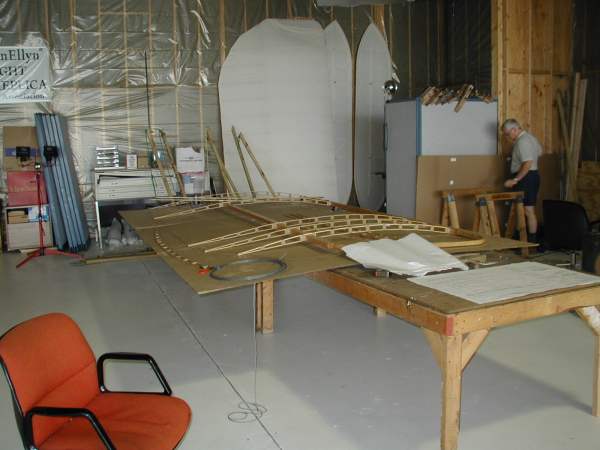 1. Ted searches for parts to be assembled for today's projects.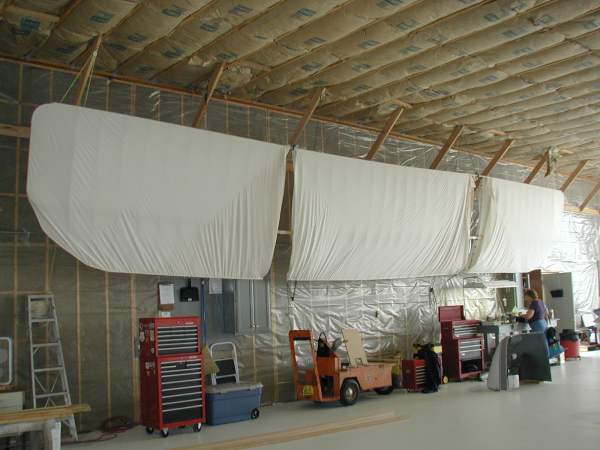 2. Jean gets her sewing tools ready for her big project toady.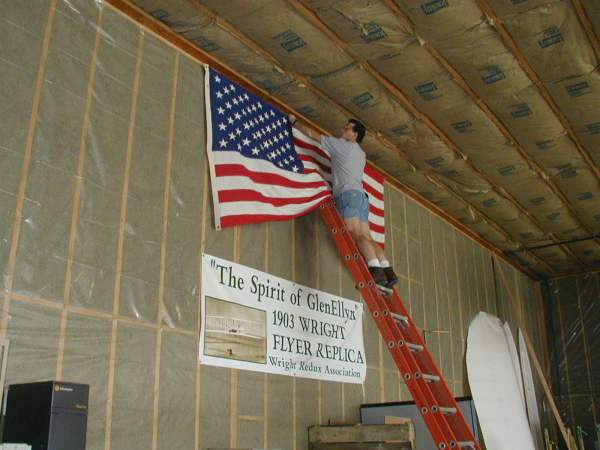 3. We needed an American flag to display so Chuck brought his to put on the back wall.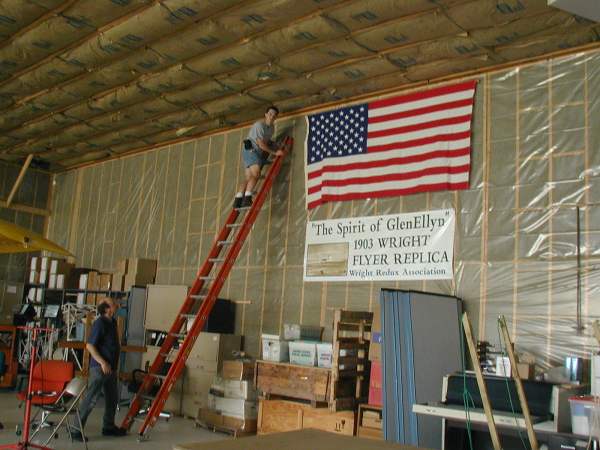 4. "Hey guys, how's that look?"
5. It looks just great!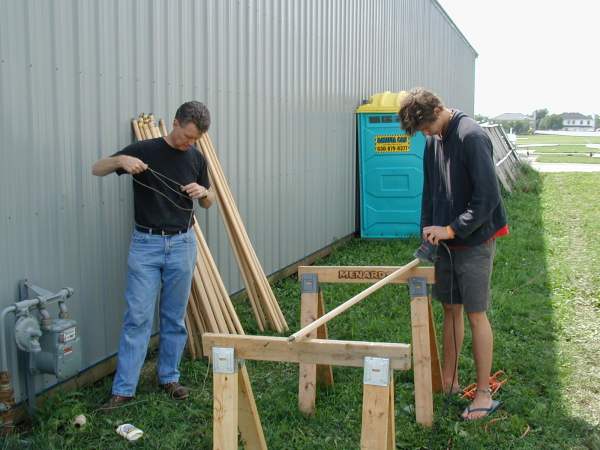 6. Meanwhile Tom and his son are next to the hangar sanding and repairing struts. Notice the porta potty in the background? Mark had the vision to rent one since it's a long walk to Home Depot's restrooms.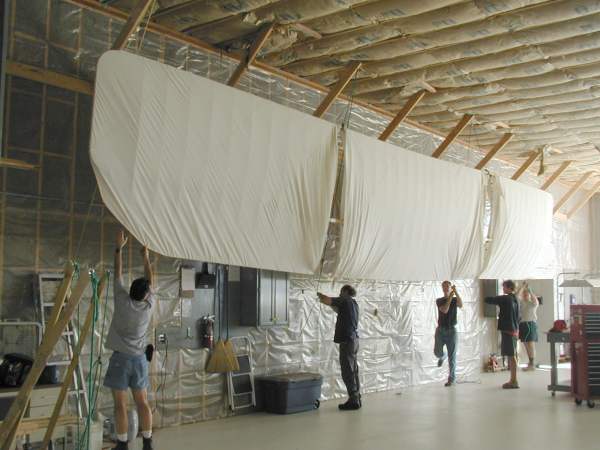 7. We lowered the assembled upper wing from storage so Jean could hand stitch the two open seams.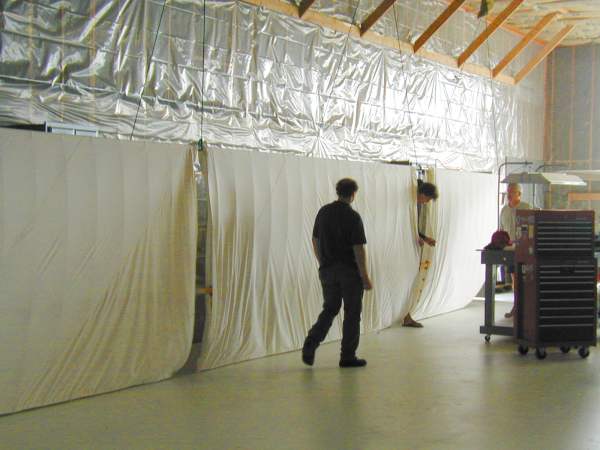 8. It's all ready to go. Where's Jean?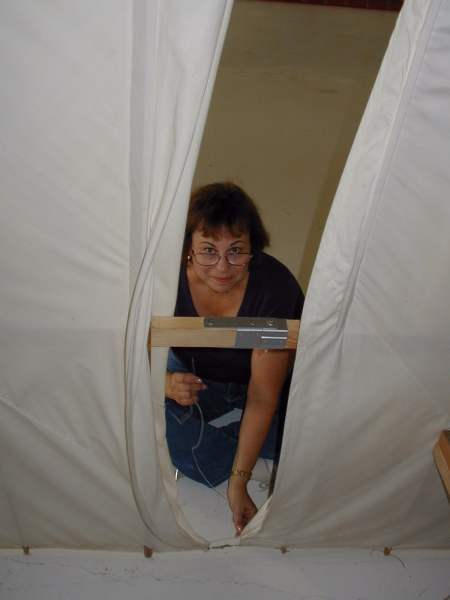 9. Here's she is with needle and string, starting the first stitch.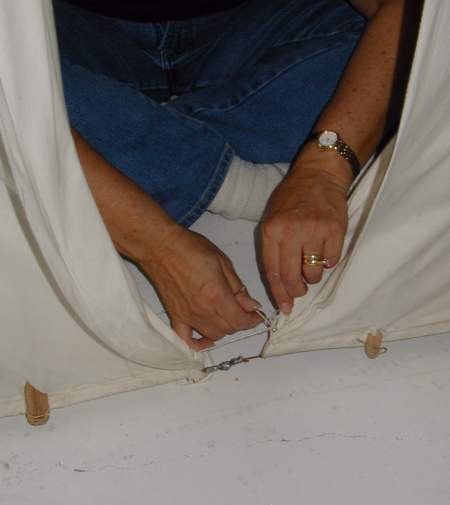 10. Having studied drawing and photos of the Flyer, Jean replicates the exact stitches.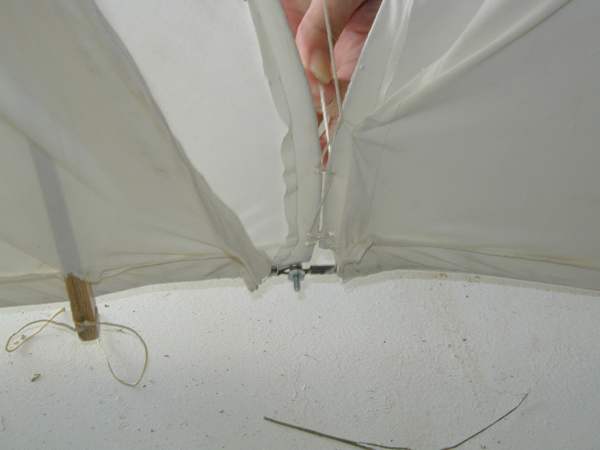 11. This is a view from the inner side of the wing.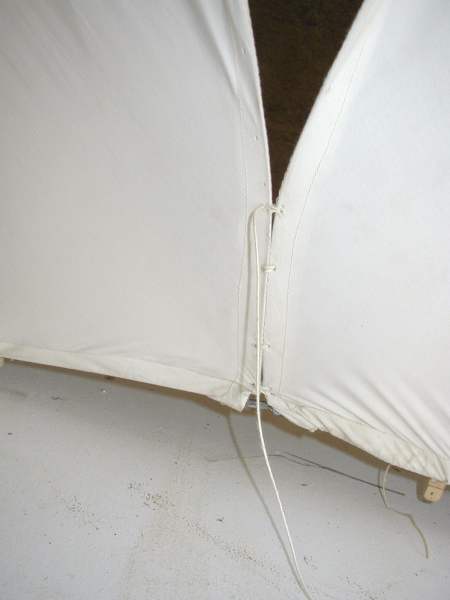 12. This view from the outer side reveals a very clean, uniform stitch.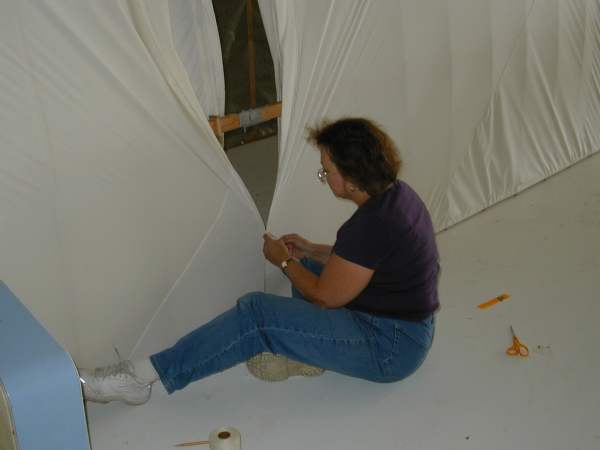 13. Jean works steadily, concentrating on each stitch in the August heat.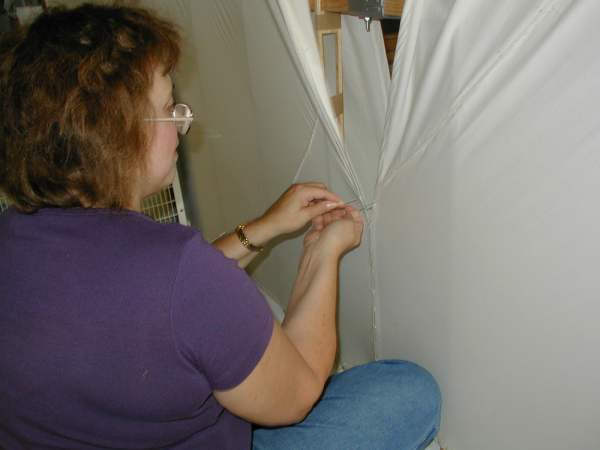 14. Stitch after stitch, she made her way from trailing edge to leading edge.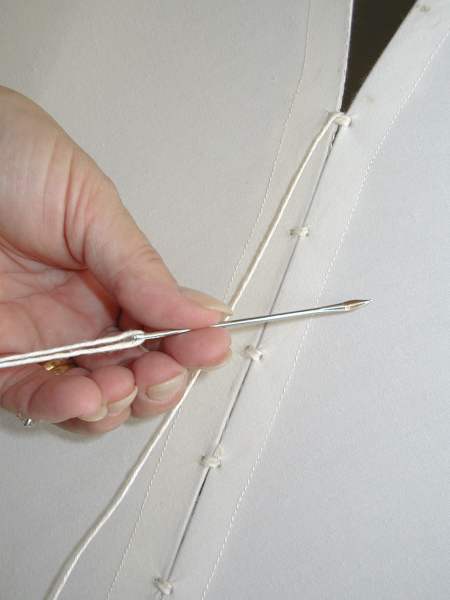 15. Jean used a needle with a flat, flared tip.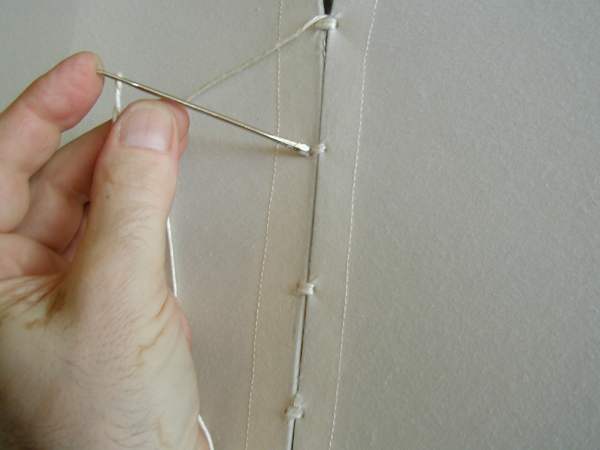 16. After completing a number of stitches, Jean was a pro.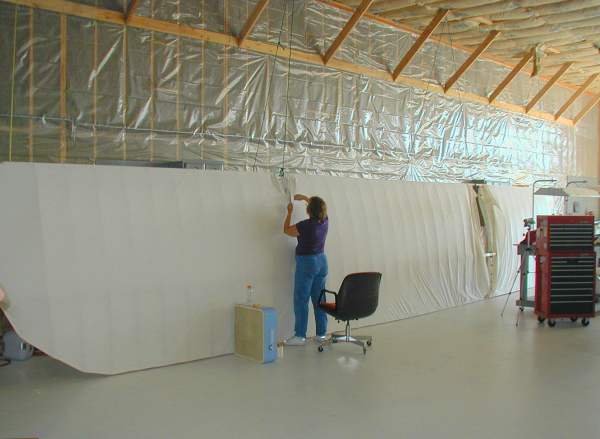 17. Gradually she made her way to the leading edge.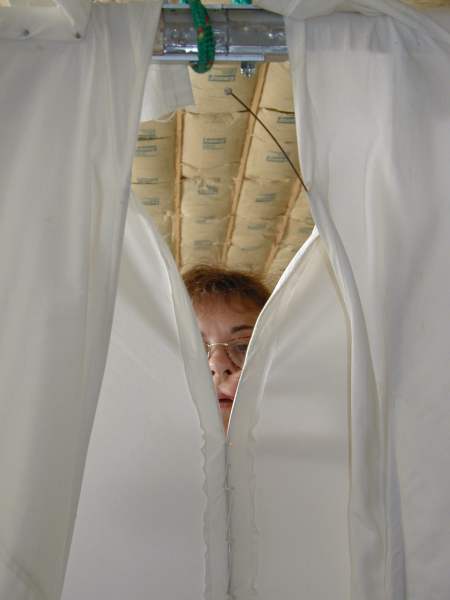 18. The face of concentration.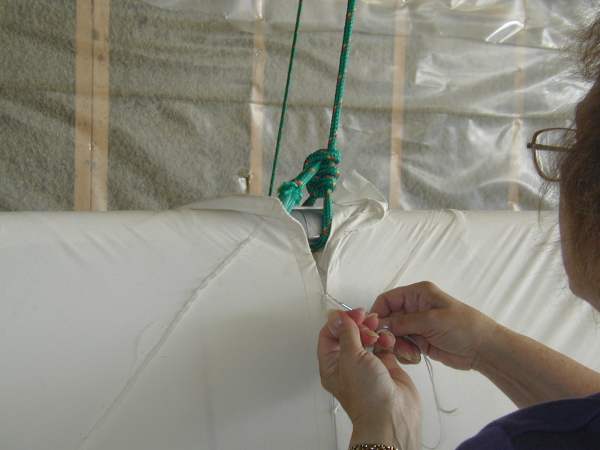 19. Just a few more stitches will finish this side.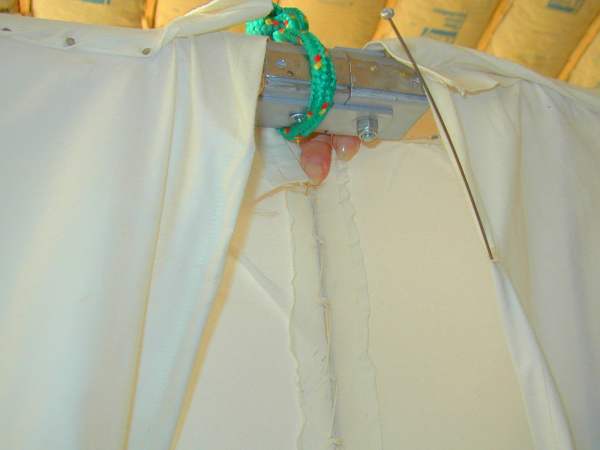 20. Some of it needed to be done by feel.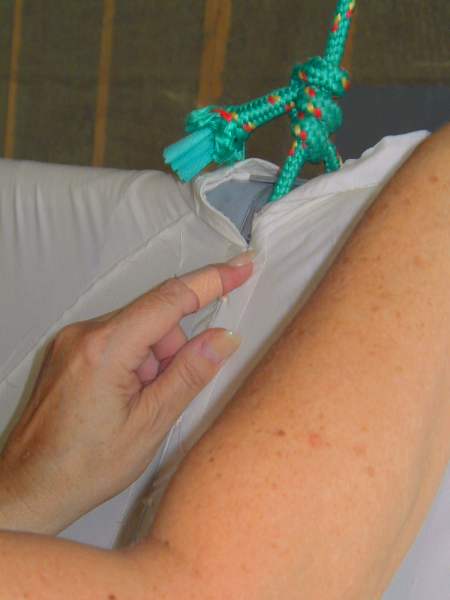 21. I'll bet Jean had sore fingers at the end of this day.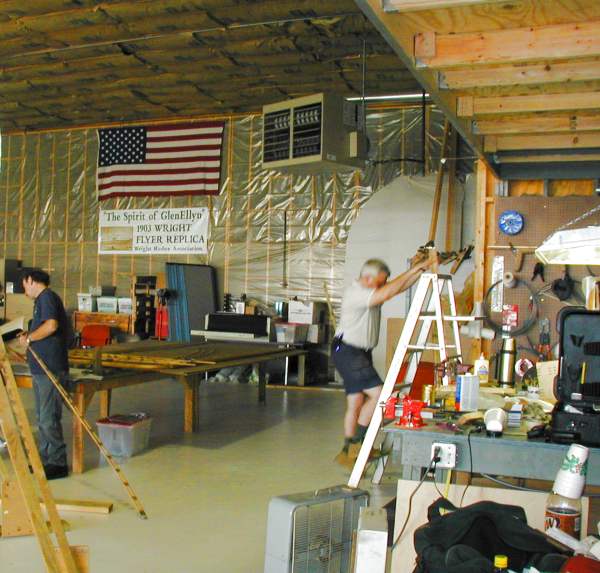 22. As Jean worked, the guys had their work to do. Ted heads up to the storage loft to get some parts.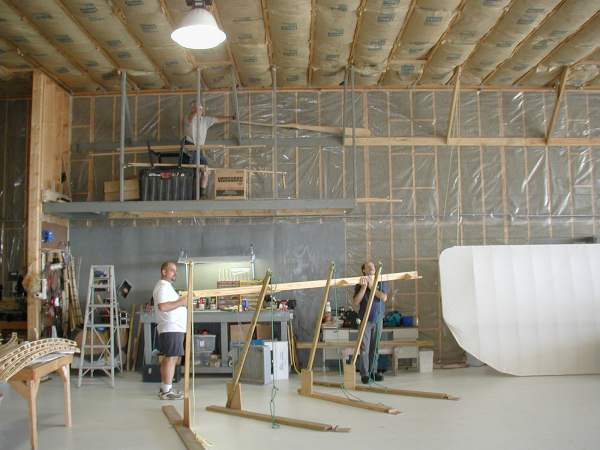 23. Ted sorts out parts in the loft while Mark and Bill disassemble a wing jig.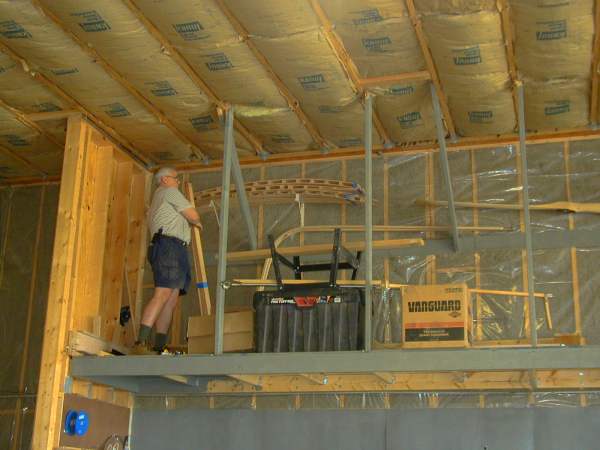 24. Ted gathers parts for today's build.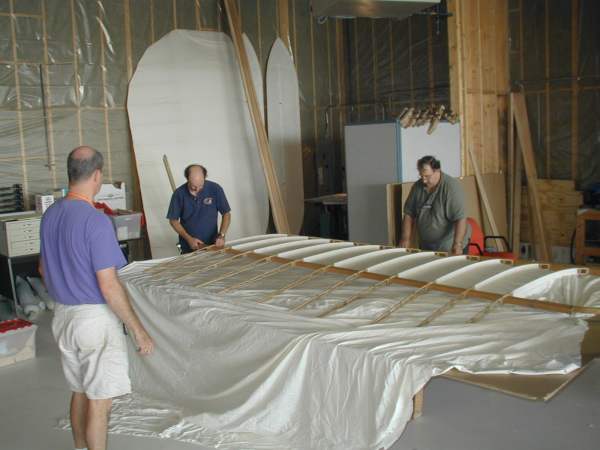 25. Mike, Bill and Turk move right along assembling the next outer wing section.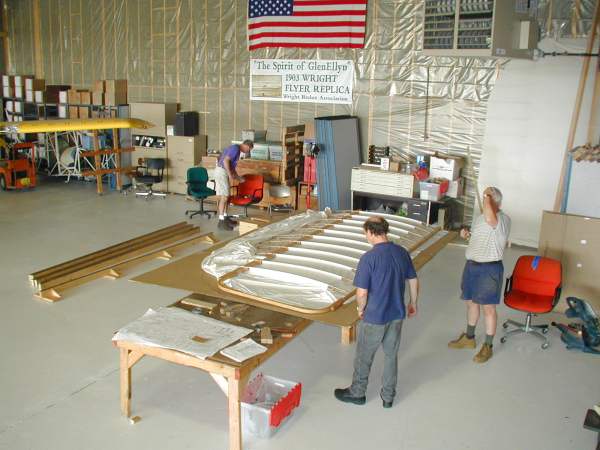 26. The boys move along with their assembly work.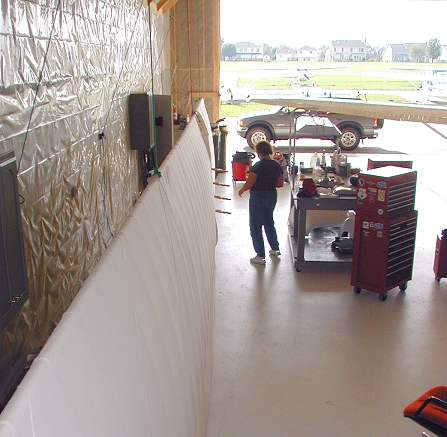 27. As the day wraps up, Jean plans her next project.
More to come.