Progress Photos for
August 10, 2002
Back to Photo Gallery page.
Today we're packing everything up and moving out of Mark's shop and in to the Packer hangar at Clow International Airport.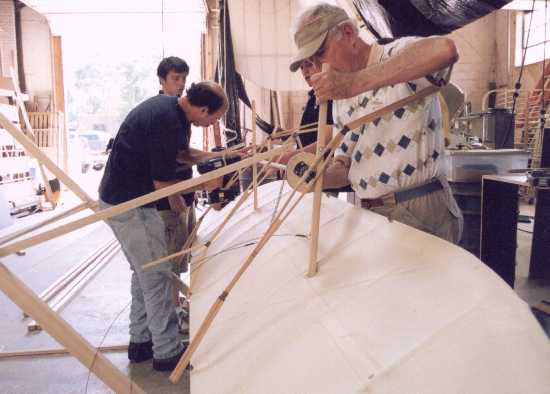 1. The canard is taken apart....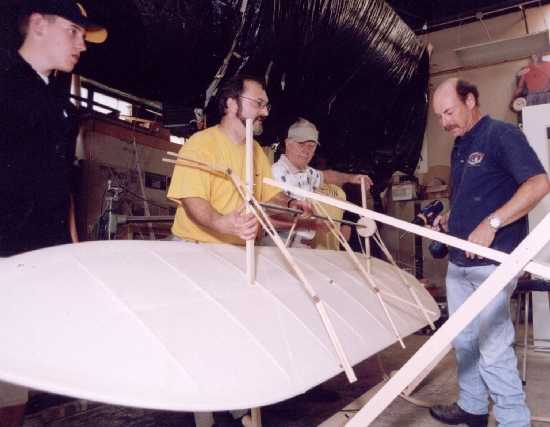 2. .... piece by piece....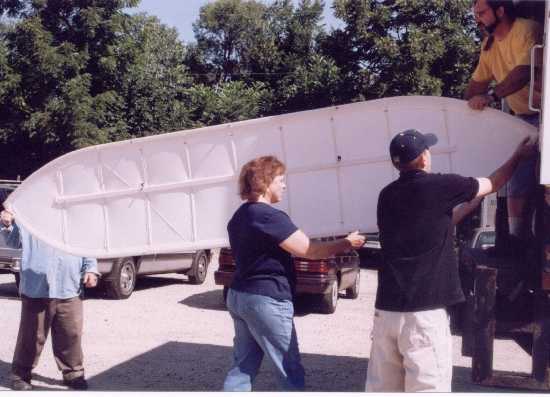 3. ... and hauled out to the moving truck.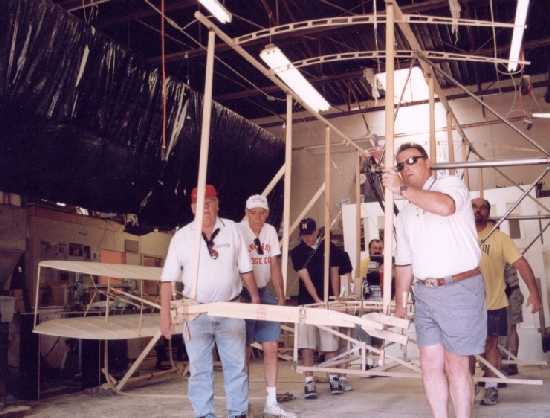 4. It took about eight men and a small boy to carry out the center section.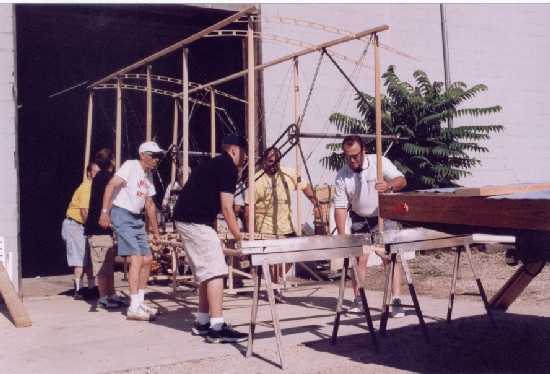 5.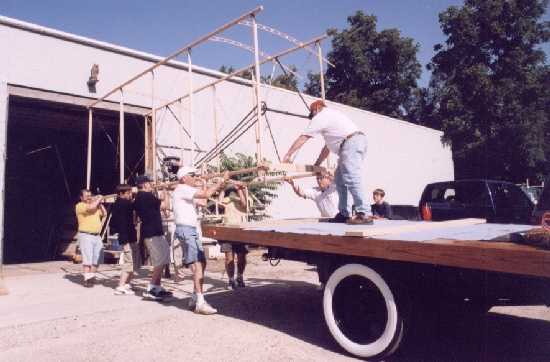 6. Up she goes onto the flatbed.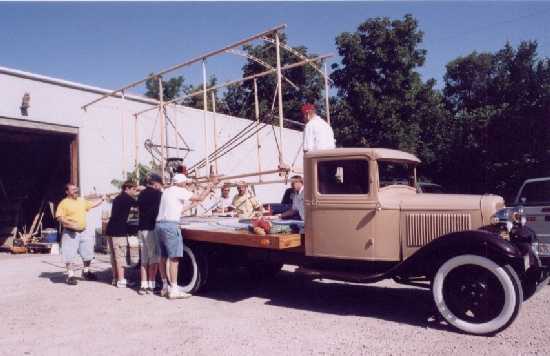 7.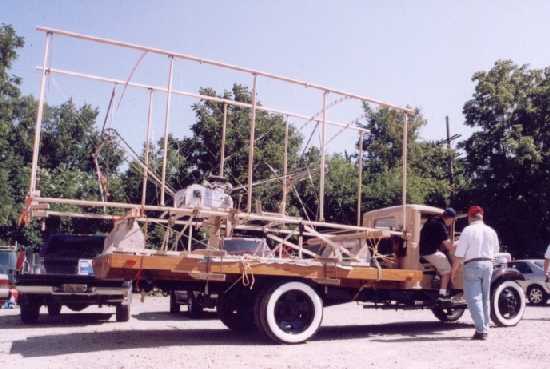 8. Doesn't look like much, does it?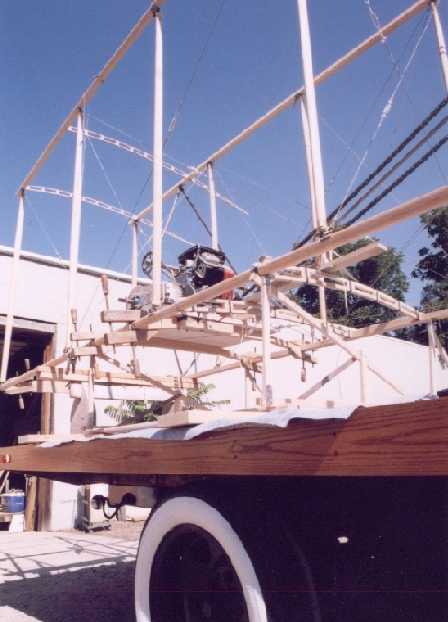 9.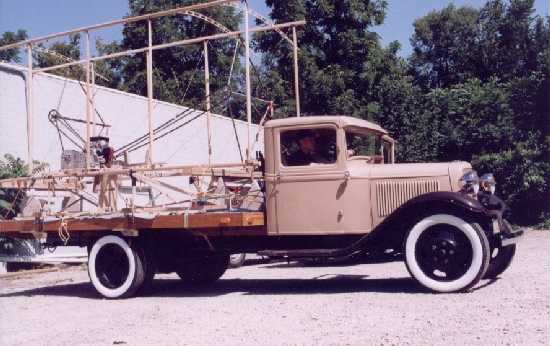 10. Ready to roll.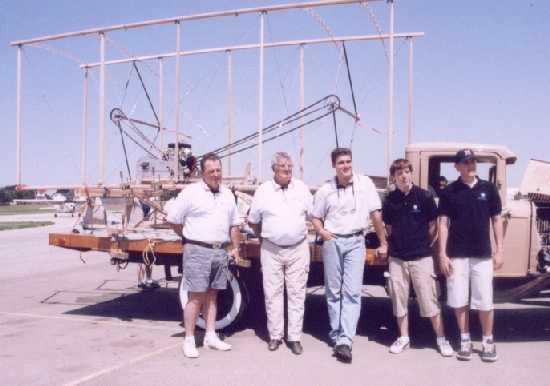 11. The eagle has landed ourside Dr. Packer's hangar at Clow airport.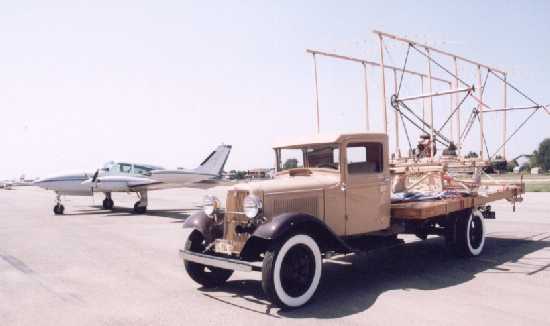 12.
More to come.