Progress Photos for
August 18, 2002 - Upper Wing Assembly
Back to Photo Gallery page.
Today we begin to join all parts of the upper wing. Working with the 40 foot 4 inch wing is a bit tricky. Thanks to Dr. Packer we've got lots of space in his hangar to do our work.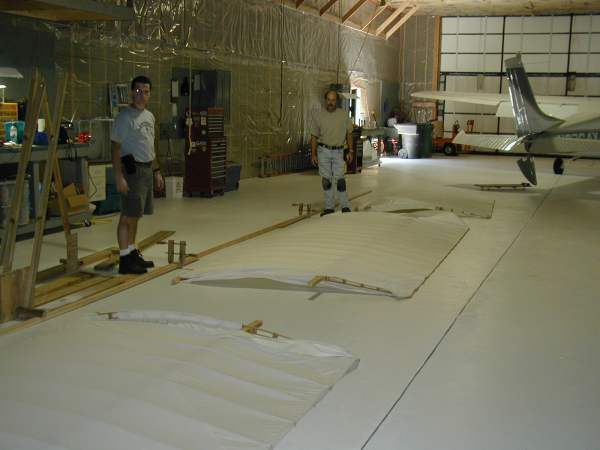 1. The wing sections are laid out for assembly.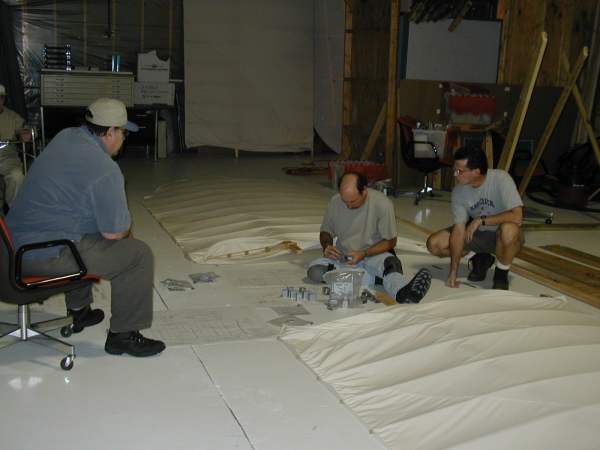 2. Bill sorts out the parts...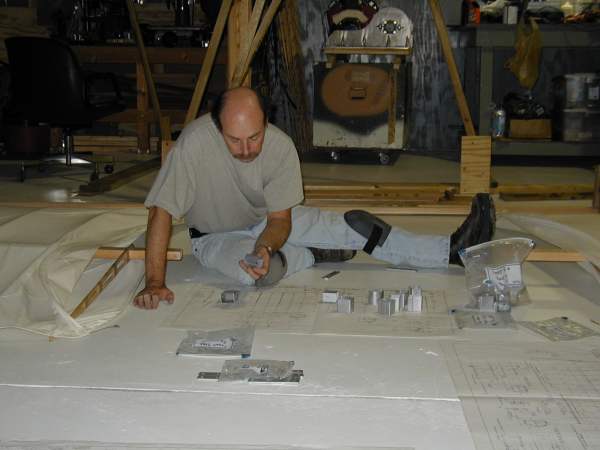 3. and checks the prints to ensure he has the right part.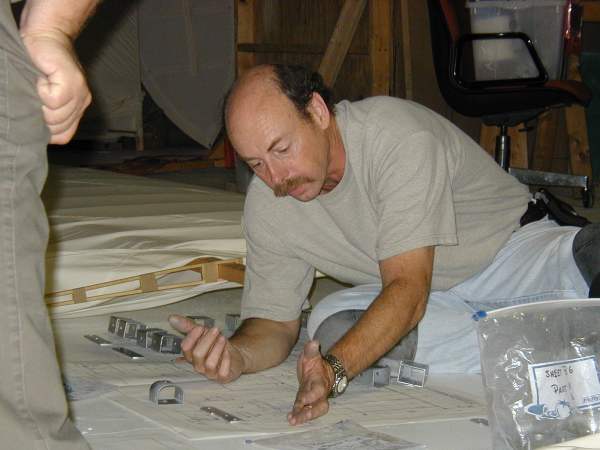 4. Damn prints can be confusing.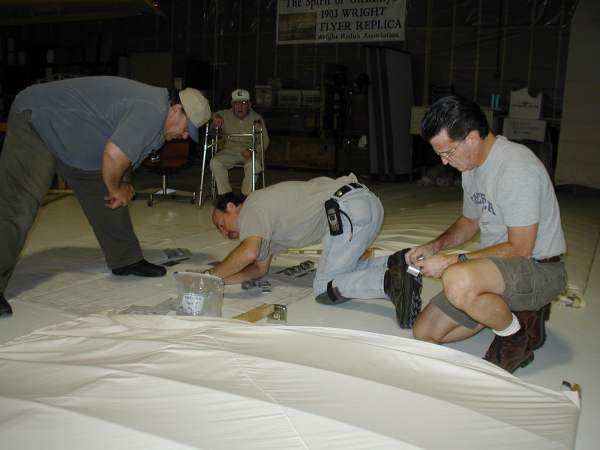 5. Turk gives his advice while his father sits in the background observing it all.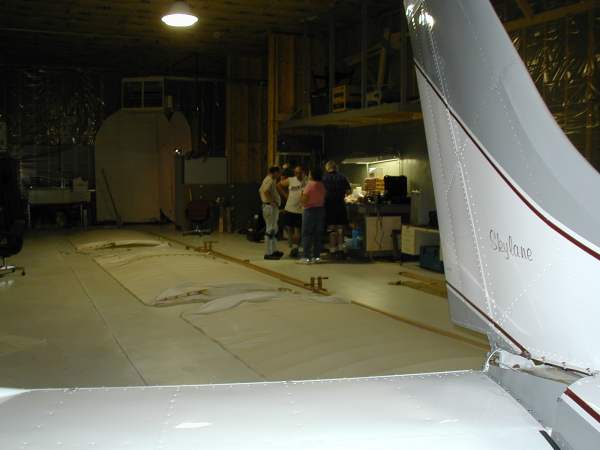 6. Time to take a break.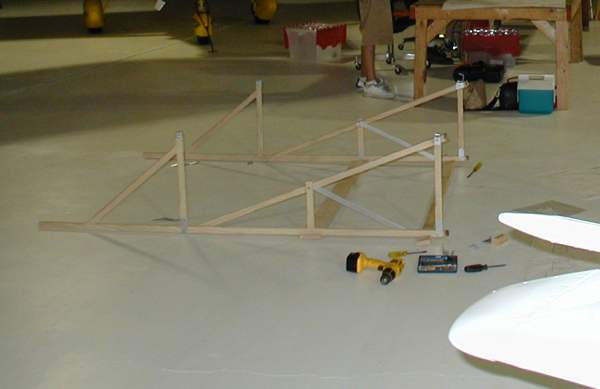 7. Off to the side the undercarriage is assembled.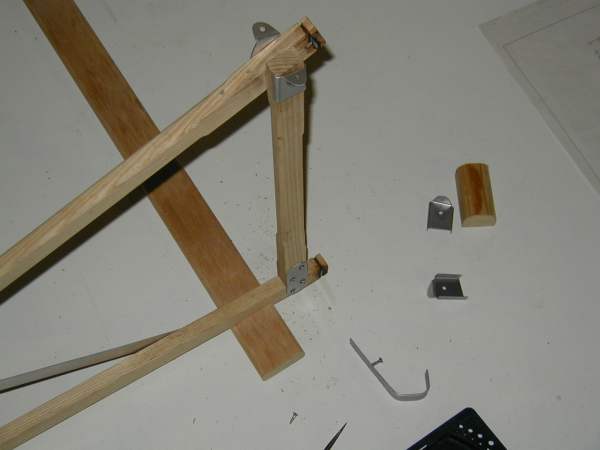 8.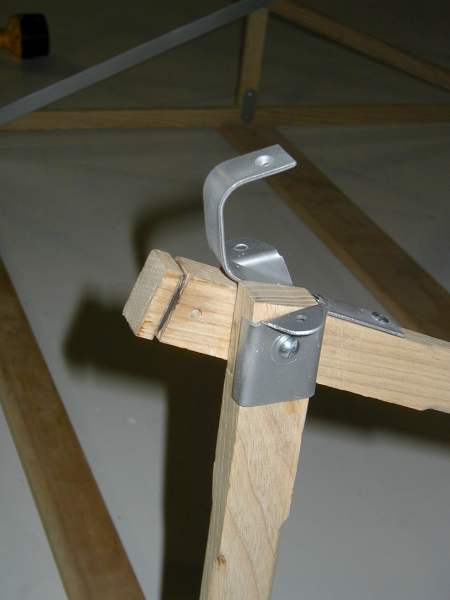 9.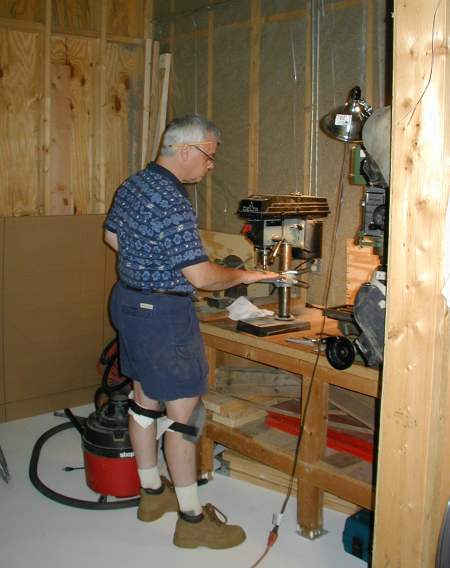 10. Ted drills out some undersized holes.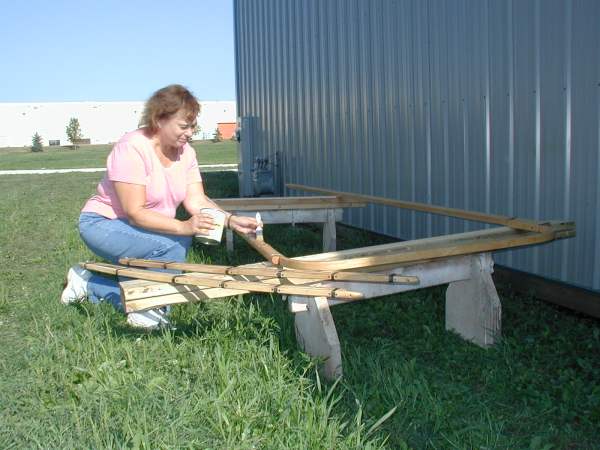 11. Jean takes ribs and wing parts outside for a coat of shellack on this beautiful day.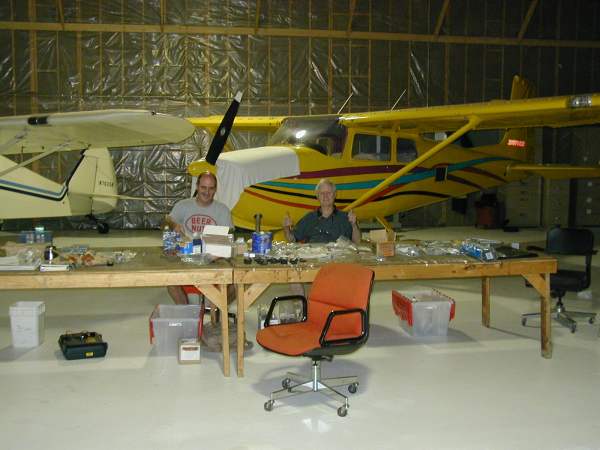 12. Perry's Parts Inventory is open for business.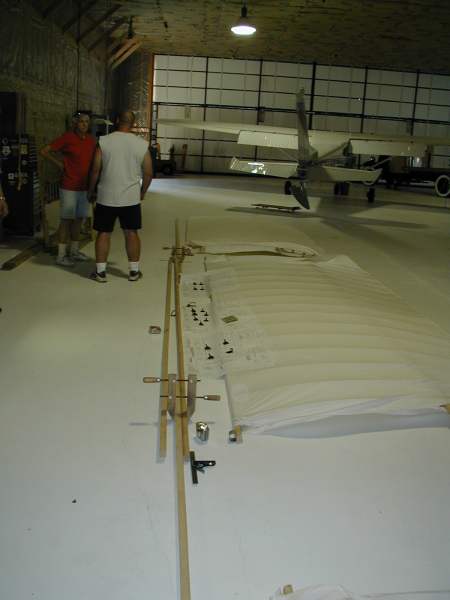 13. More parts are laid out for assembly.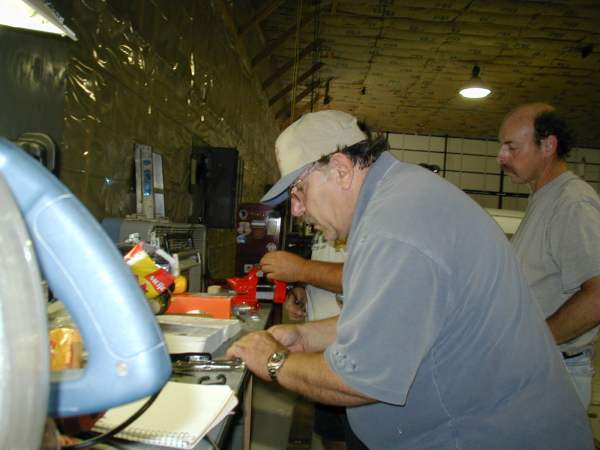 14. Turk does his magic.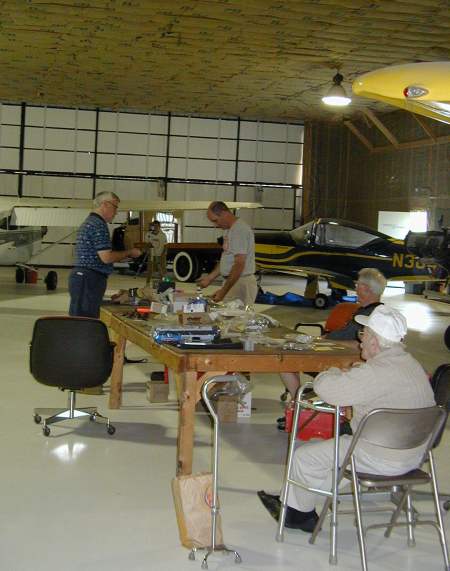 15. Before Ted could get parts from Perry's Inventory he had to give up a pint of blood. Mike was brutal when it came to controlling parts inventory.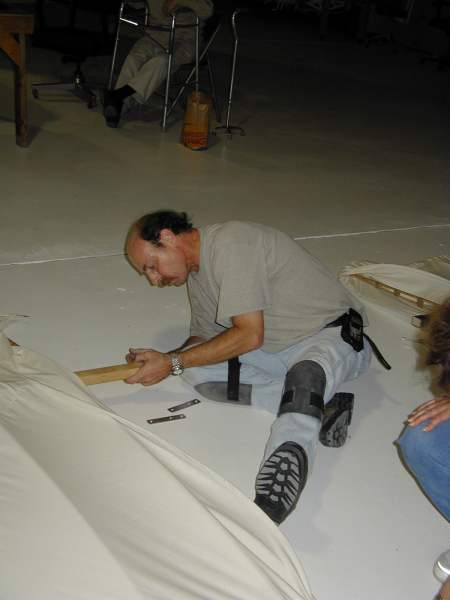 16. It was tough working on the floor all day.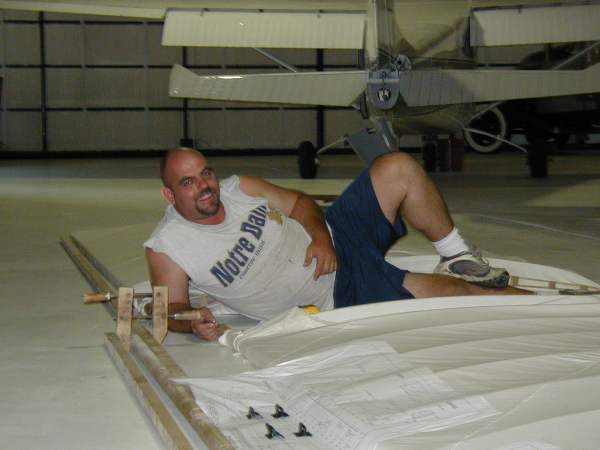 17. Mark posed for a calendar photo.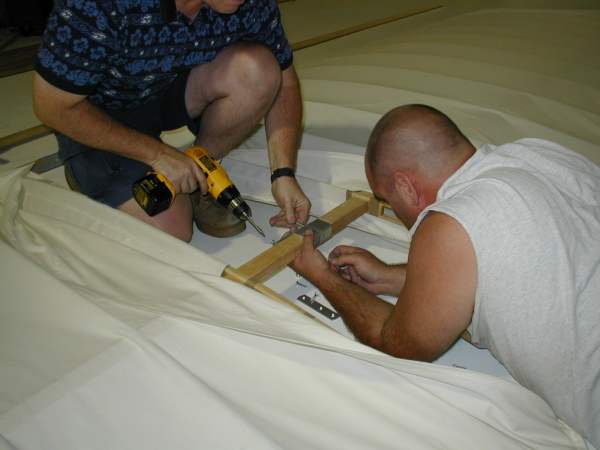 18. The center spar is joined.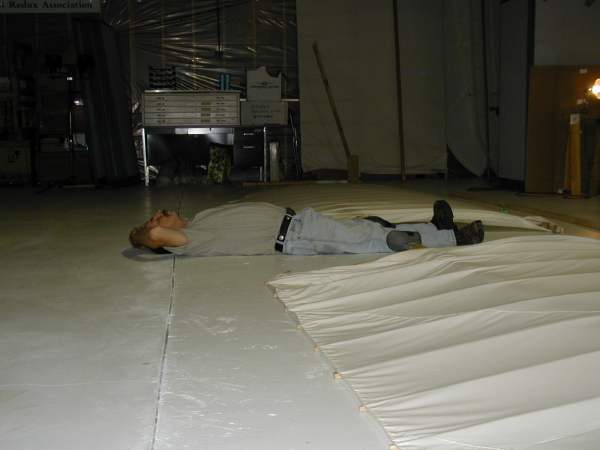 19. Bill takes a much deserved rest.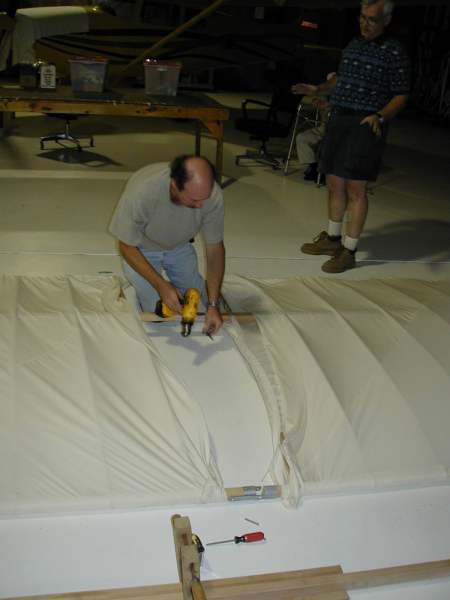 20.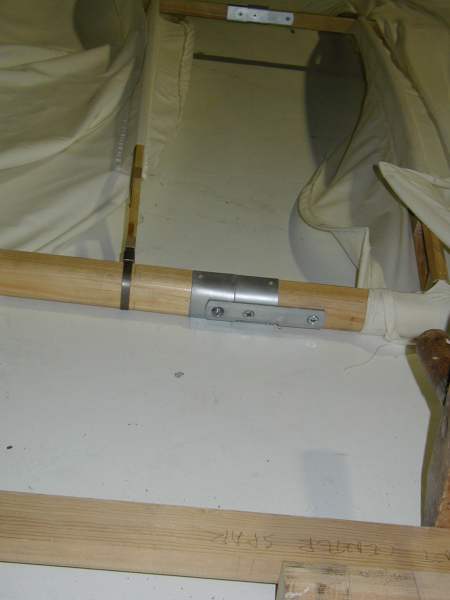 21.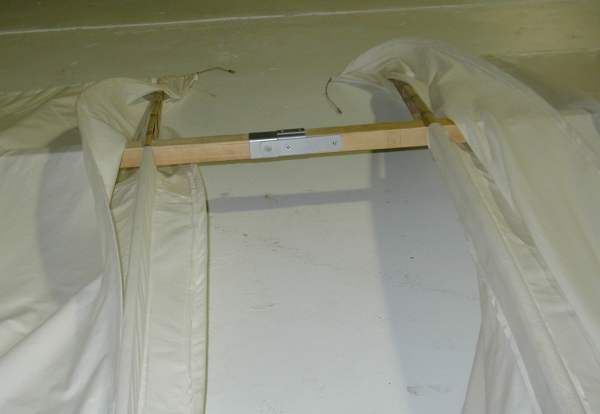 22.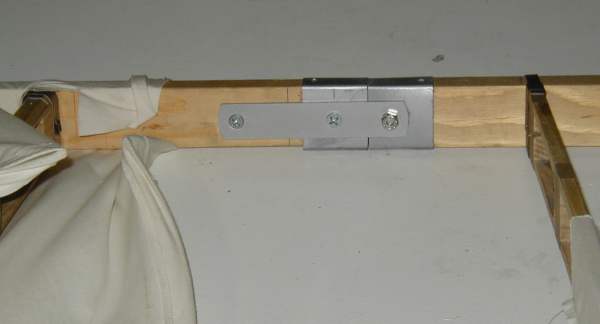 23.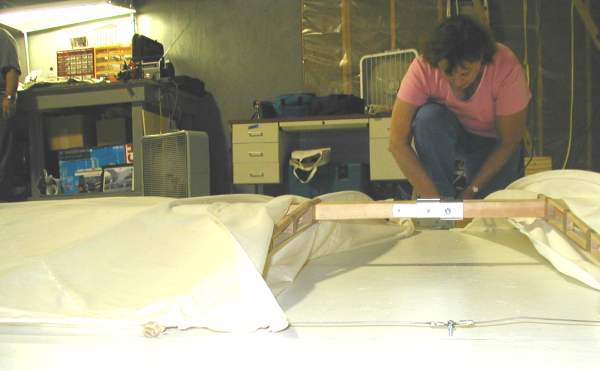 24. Jean does her magic.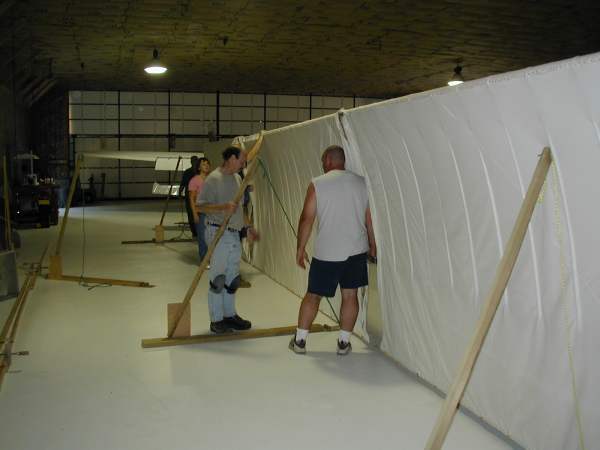 25. With the spars finally joined the wing is stood on its leading edge.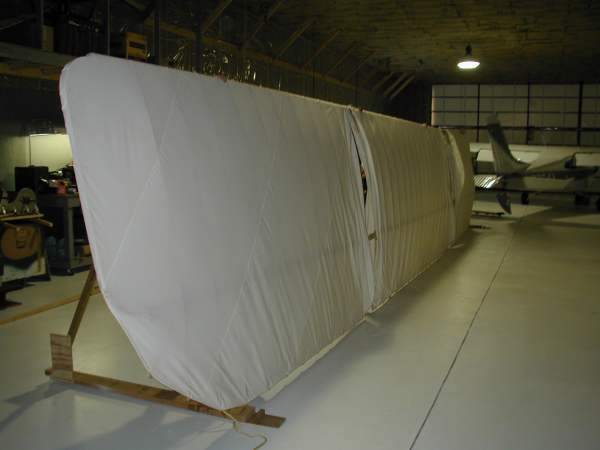 26.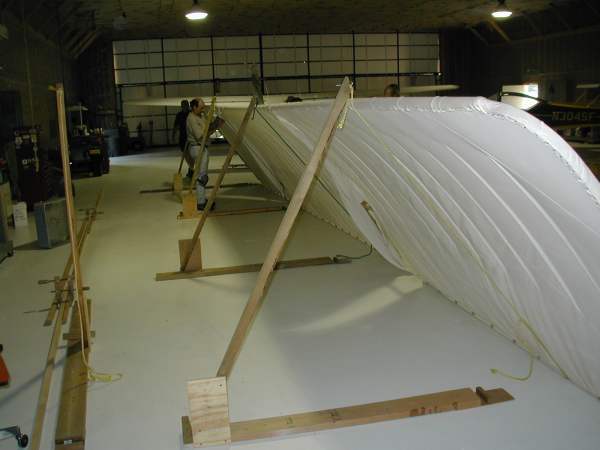 27.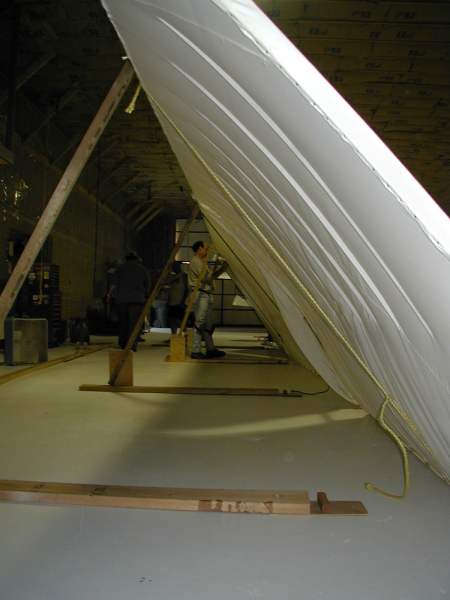 28.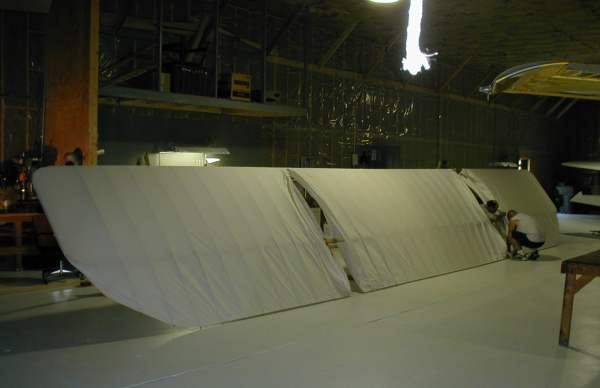 29.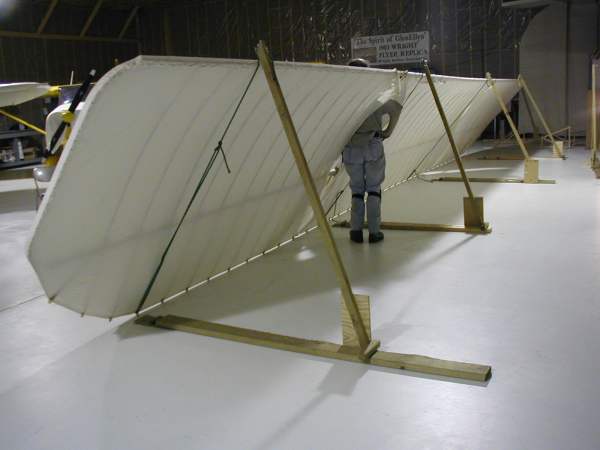 30.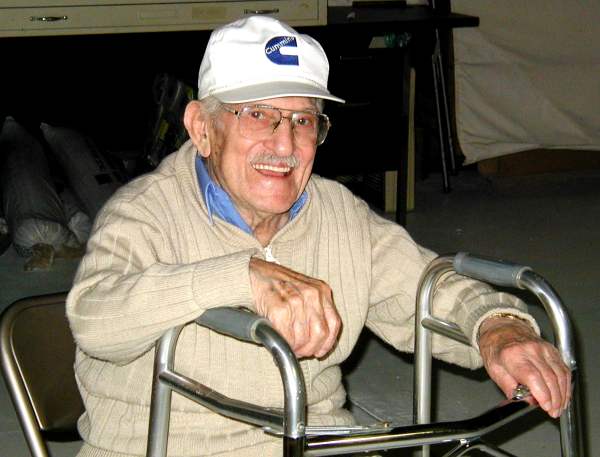 31. Turk's dad often joined Turk when working on the Flyer. I put his picture here in his memory. He passed away some weeks after this photo was taken.
More to come.