Progress Photos for
August 17, 2002 - Center Section Work & Wing Tip Assembly
Back to Photo Gallery page.
Today we worked on assembling wing tip hardware and center section work. Mike did some paint work and the Packer crew brought in the engine block for us to see.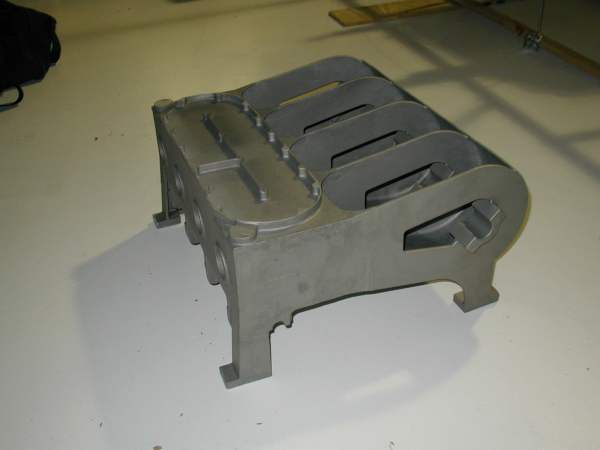 1. We got our first look at the engine block that the Packer company made.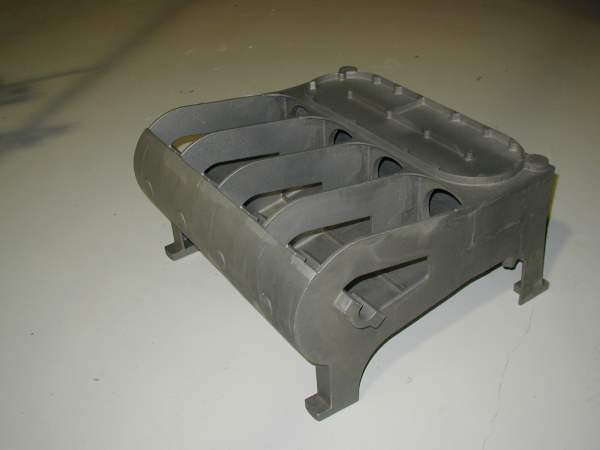 2. It's hard to imagine that this shell is going to become an engine that will power the Flyer.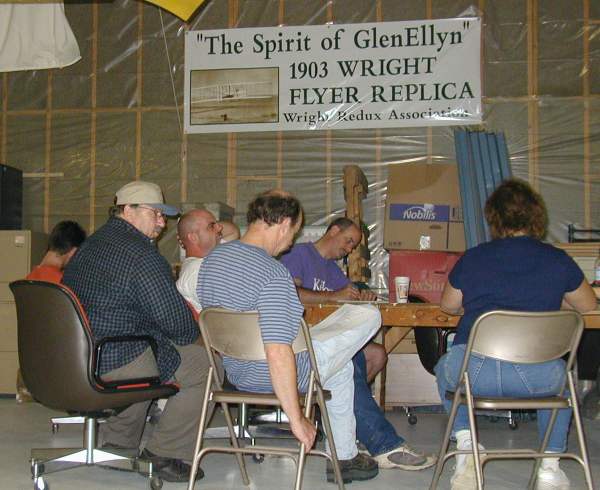 3. The group had a brief planning meeting before starting to work.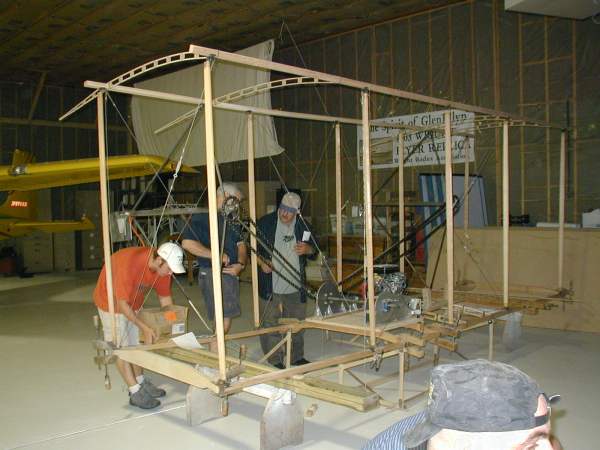 4. Reese, Ted and Turk begin work on the center section.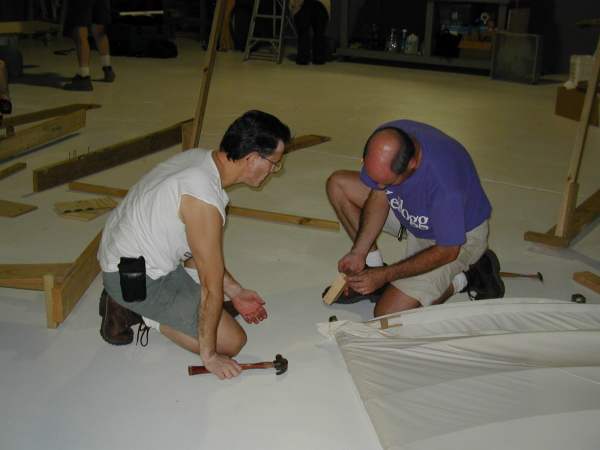 5. Chuck and Mike work on the wing spar brackets.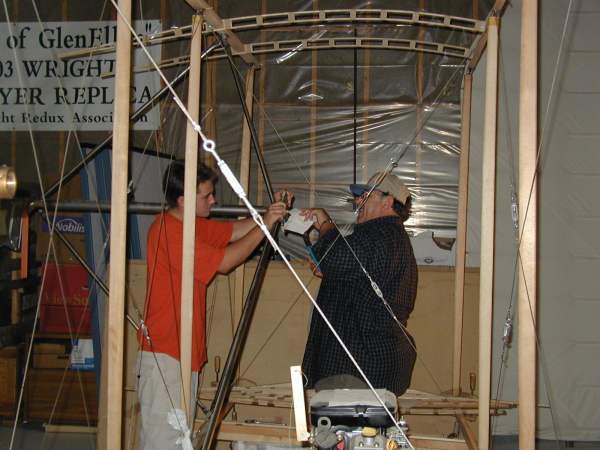 6. Reese and Turk tinker with the prop tubes.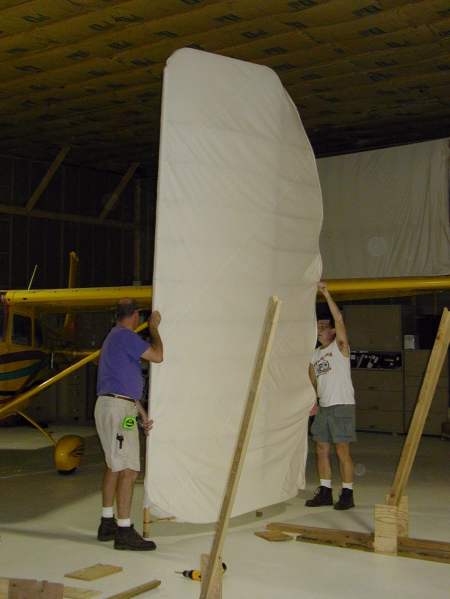 7. Mike and Chuck jockey the wingtip into a better workspace.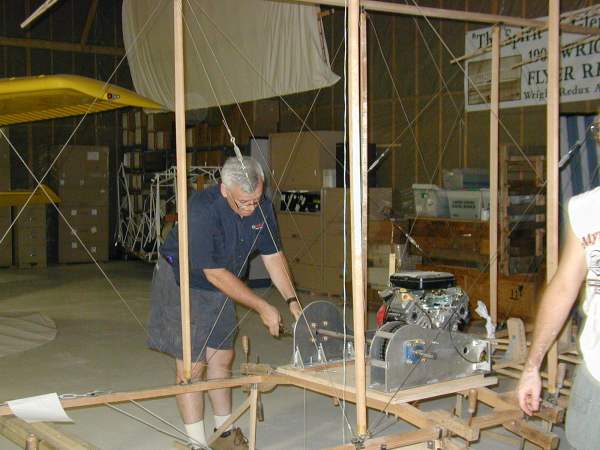 8. Ted tinkers with the transmission.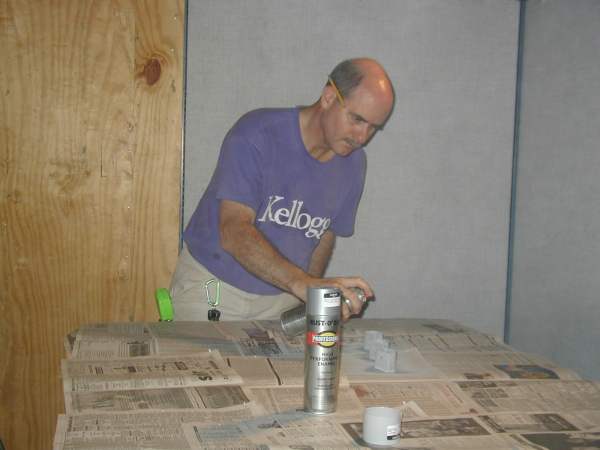 9. Hardware touch-ups.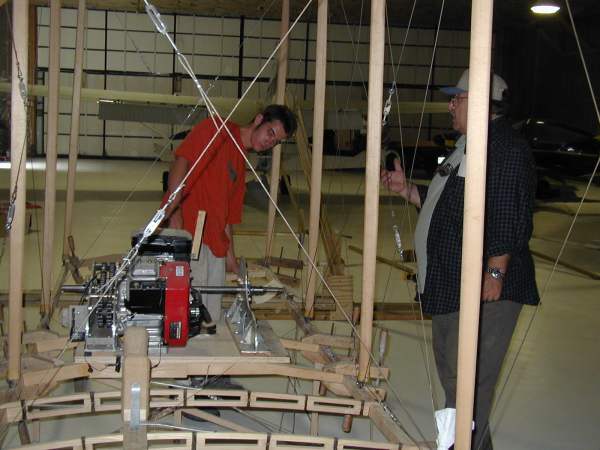 10.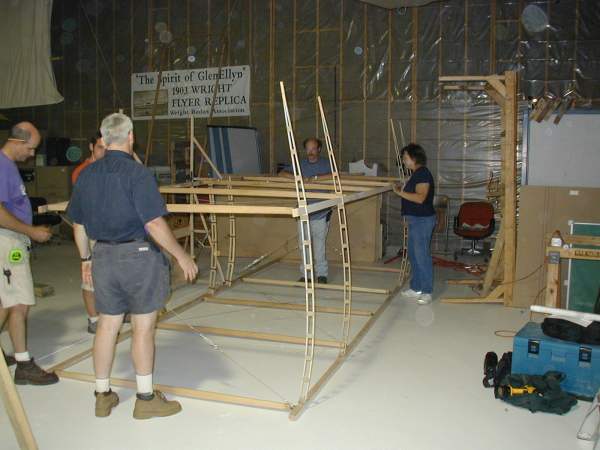 11. Everyone's about ready to disassemble the center section and prepare for final assembly.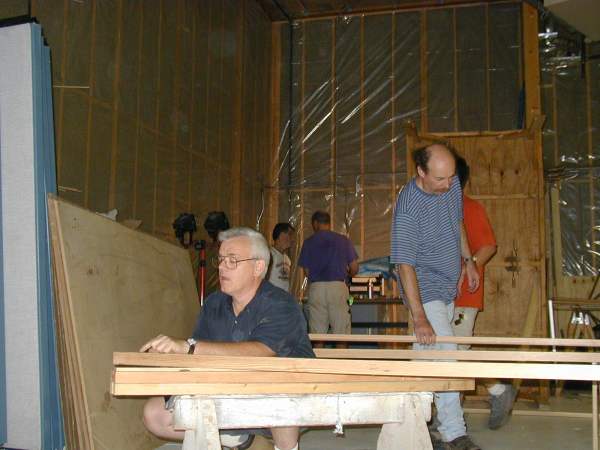 12.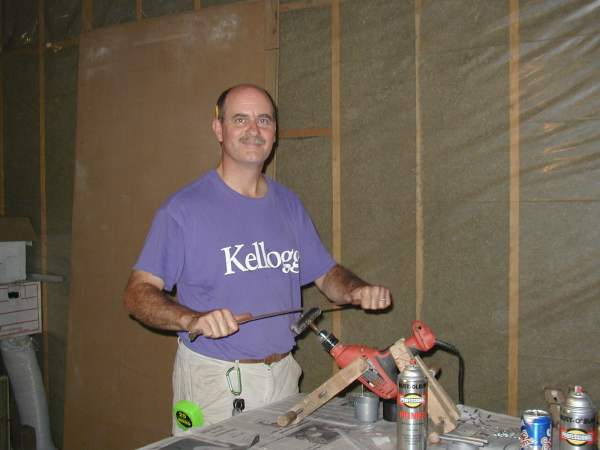 13. Mike wire brushes some rusted parts.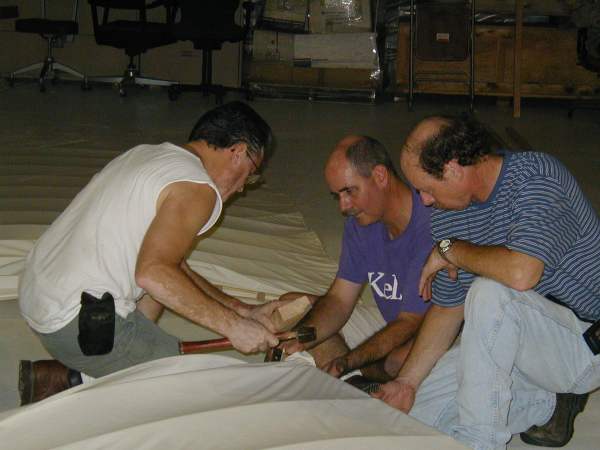 14. Chuck, Mike and Bill struggle over some resistant spar joining hardware.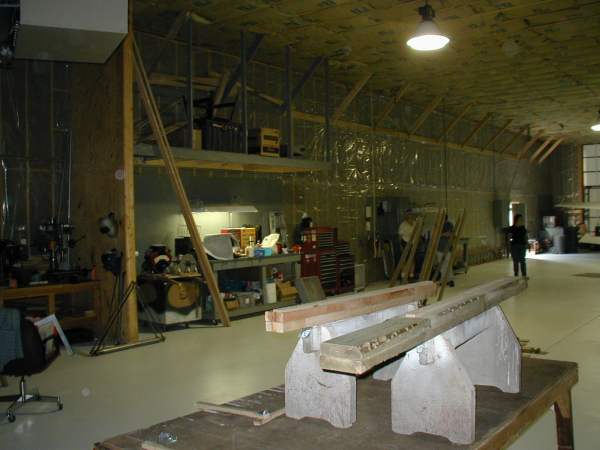 15. That's it for another day.
More to come.