August 3, 2003, Two more successful flights.
Back to Photo Gallery page.
The Wright Redux Association crew flew two more successful flights today. Both of our pilots Ken Kirincic and Mike Gillian can both log-in another 12 seconds or so of air time in our 1903 Wright Flyer Replica. It started as a sunny, breezy, beautiful day for flying. We have some great images here for you to see. One is captured from a TV screen video.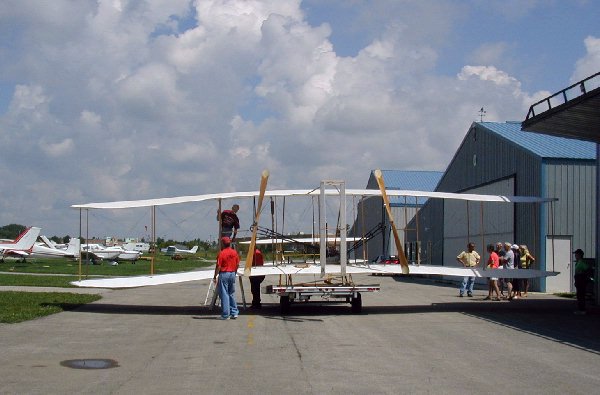 1. A beautiful day for flying.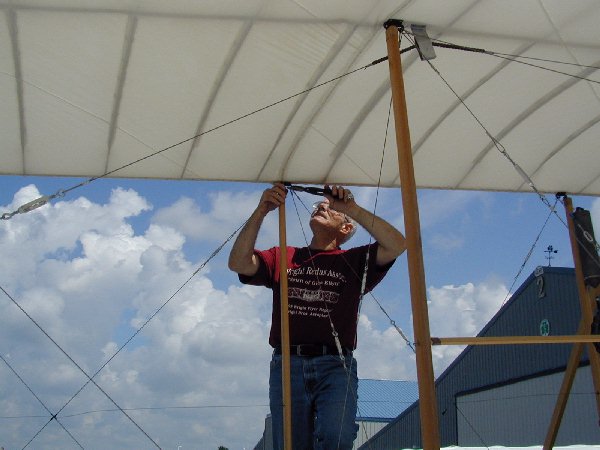 2. Jim Wright safety wires a pair of the rigging wires.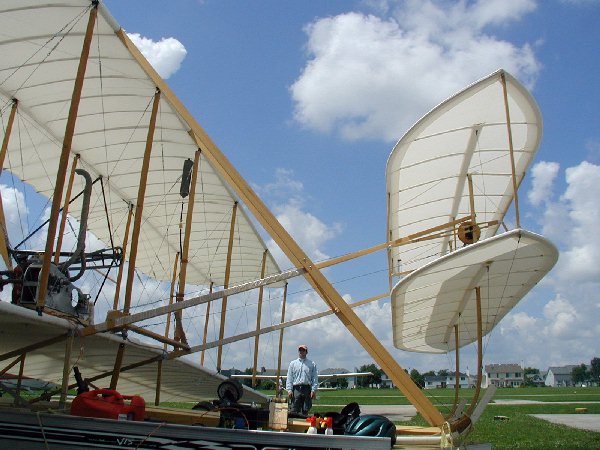 3. Ken Kirincic one of our pilots looks the plane over from end to end.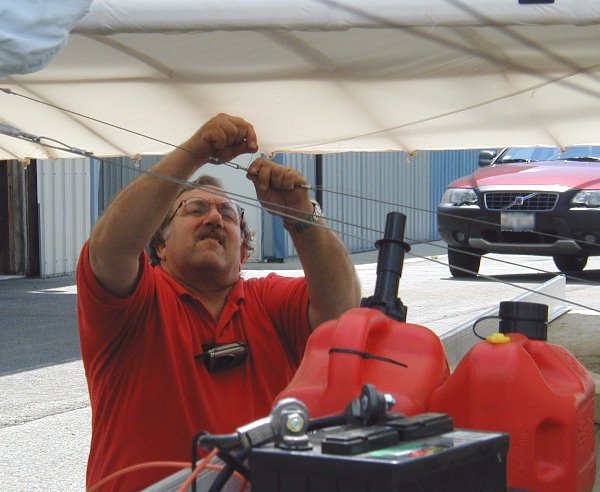 4. Turk Tilev finds a turnbuckle in need of safety wire.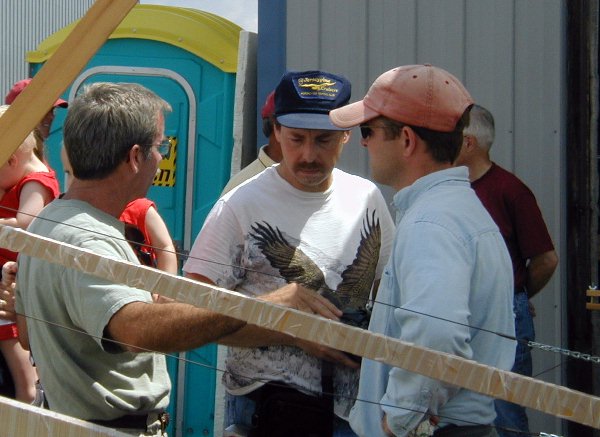 5. Pilots Mike Gillian (left) and Ken Kirincic (right) talk over the day's plans with Bill Mumford (center).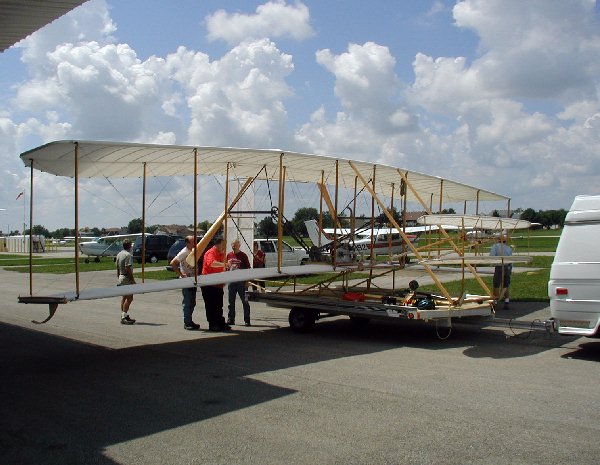 6. Ready to tow the Flyer out to the launch site.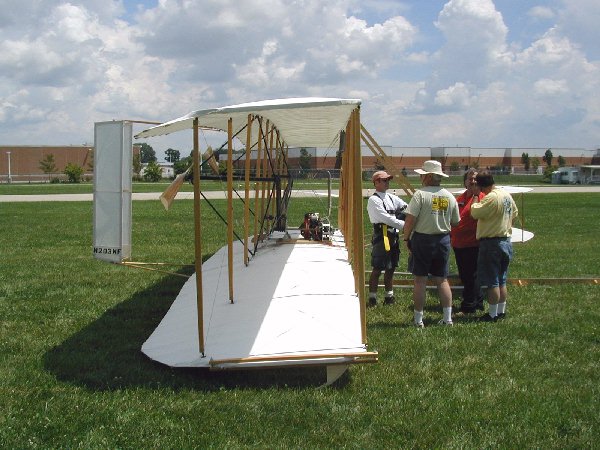 7. With the Flyer in position on its launch rail, Ken discusses the first attempt with the crew.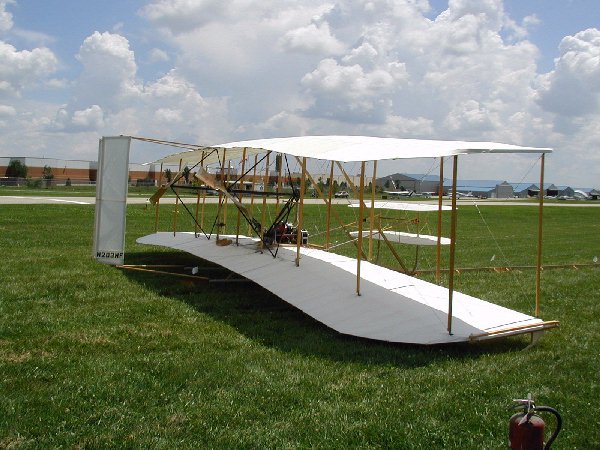 8. Everyone stands away from the "Spirit" for a photo op.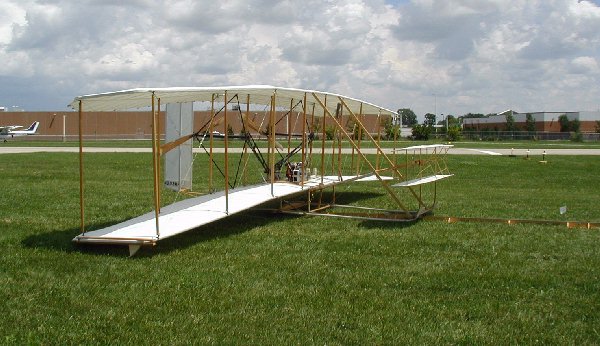 9. A beautiful work of craftsmanship from every angle.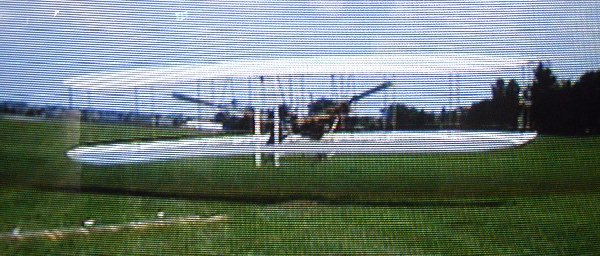 10. With Ken at the controls the first successful flight of the day brings cheers from the crew.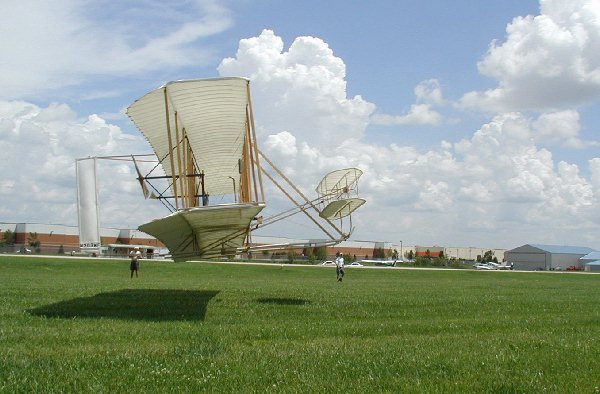 11. Mike Gillian pilots the second successful flight, again with cheers from the crowd.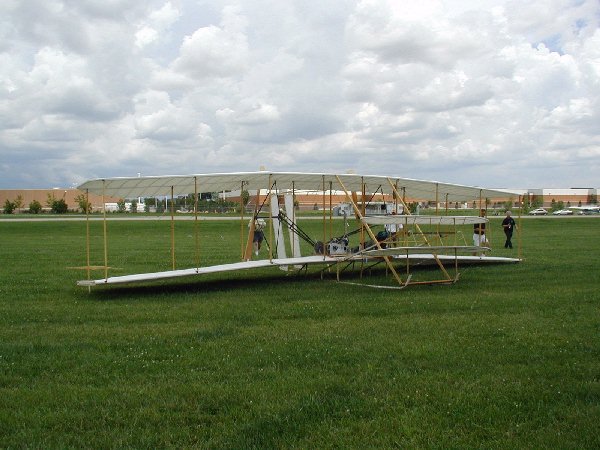 12. The third attempt just skimmed the grass.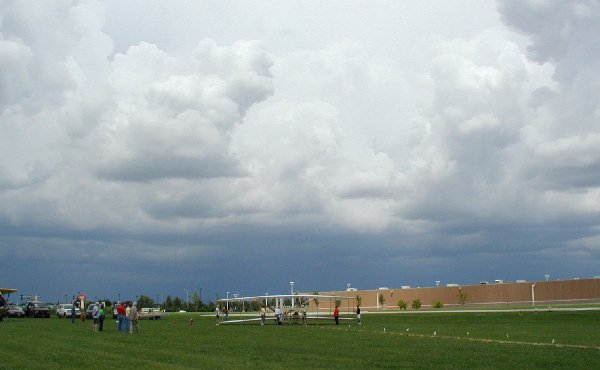 13. With a storm brewing up north we decide against a fourth flight.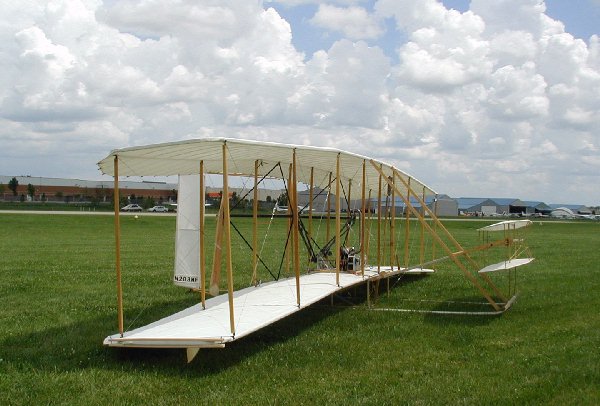 14. The "Spirit of Glen Ellyn" sits proudly.
More to come.