Dec. 17, 2001 Spin Test on 98th Anniversary of The First Flight
Back to Photo Gallery page.
Today the 98th Anniversary of the Wright Brothers historical flight, Wright Redux performed a spin test of a prototype propeller that Mark Miller hand carved.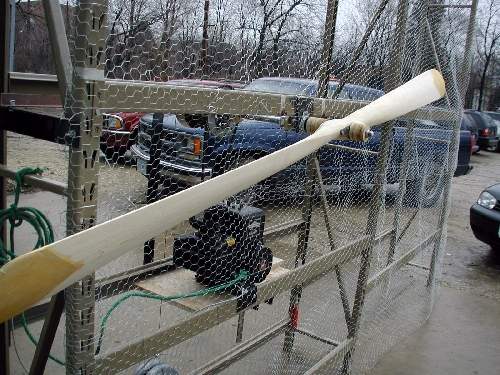 1. The prop that Mark Miller carved is mounted on a test stand.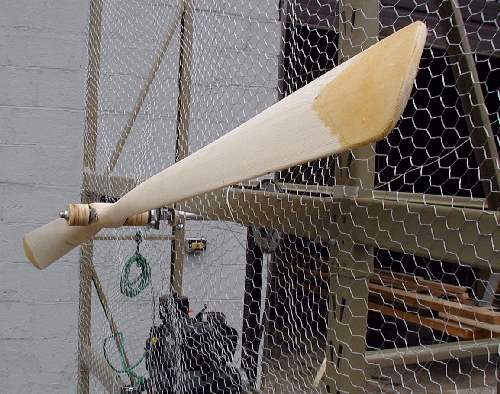 2. A piece of cloth is glued on the prop tip (to prevent the end from splintering ) just as the Wright's did.

3. Impressive carving work.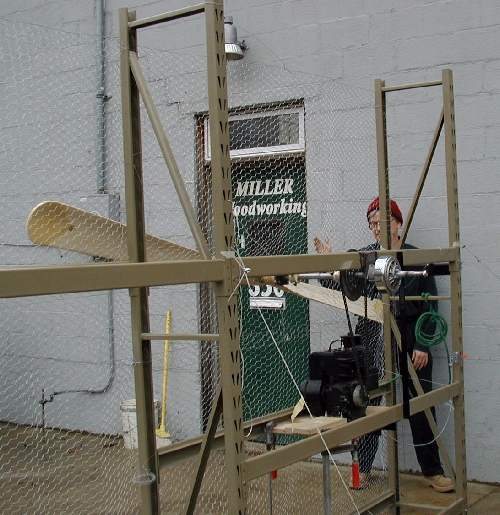 4. Ted Craft prepares to start the engine for the test.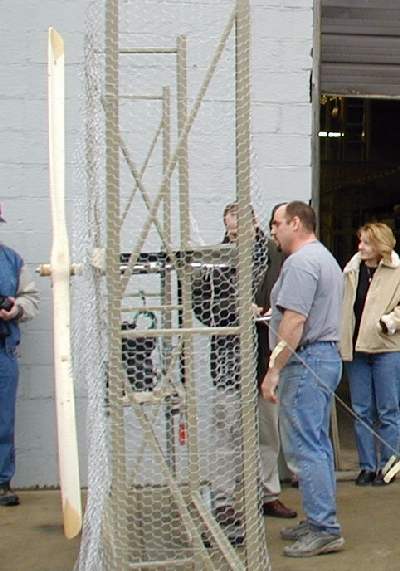 5. Mark Miller makes some last minute safety checks as wife Mary looks on.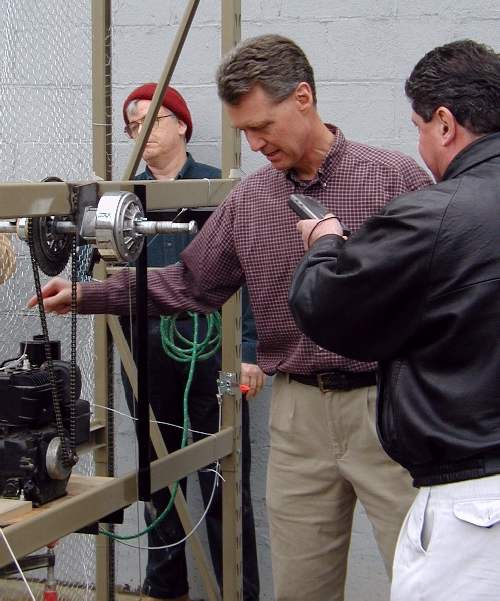 6. Tom Norton talks to the media about what is to happen.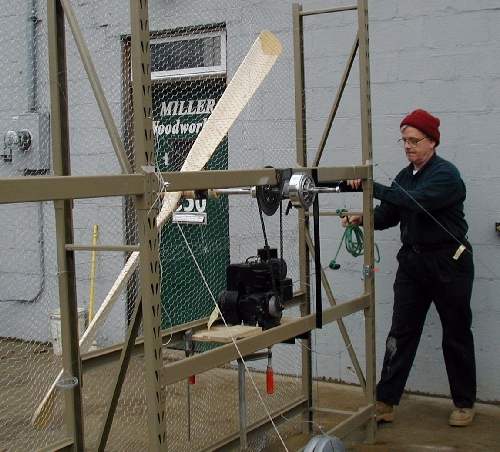 7. Ted starts the engine.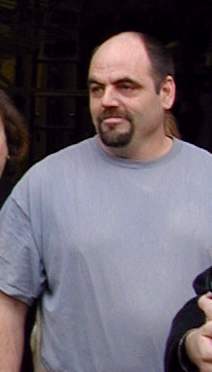 8. the prop is turning at speed and Mark Miller is pleased.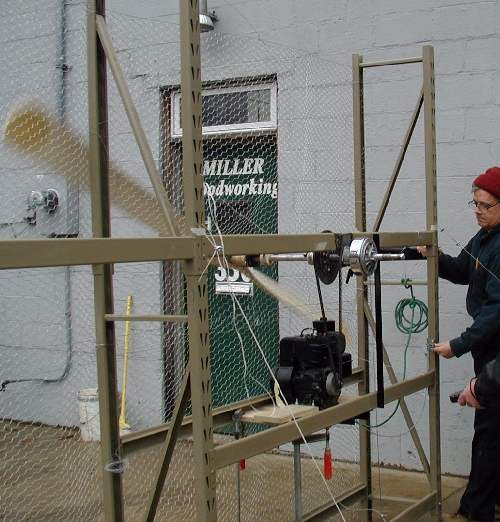 9. Ted kicks up the throttle.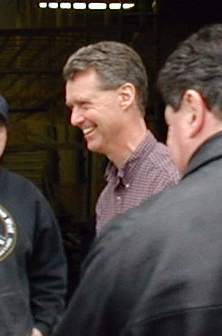 10. Tom is pleased with the results.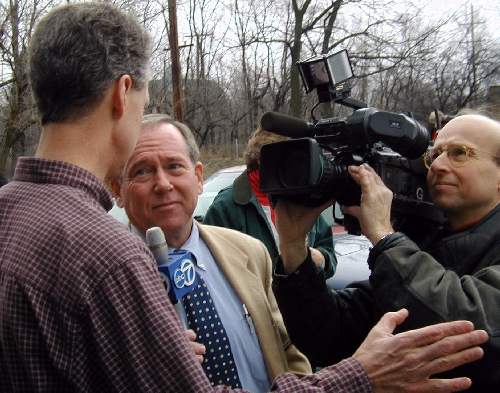 11. Chicago's ABC TV Channel 7 was there to cover the event.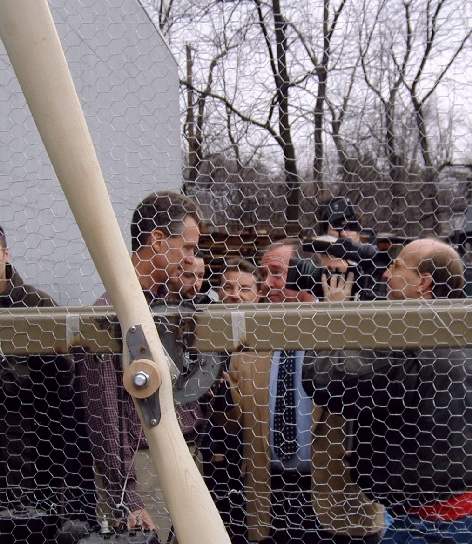 12.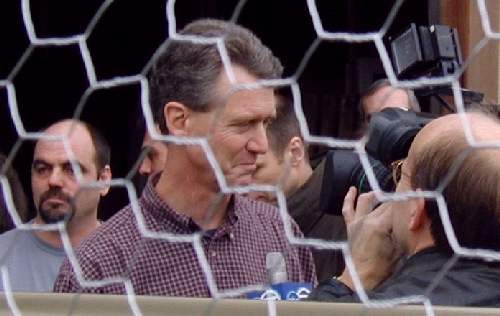 13.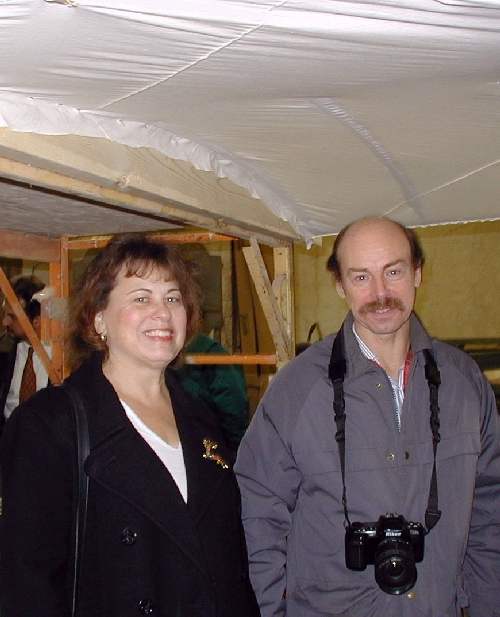 14. Jean and husband Bill Mumford smile as they stand below the wing mock-up they made. Jean is doing all the sewing of the wing fabric on the project. Bill is one of the builders.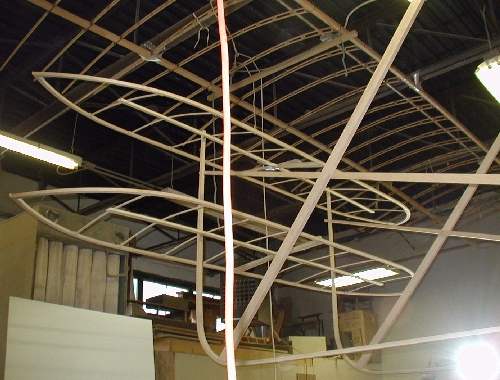 15. The front canards attached to the aircraft are yet to be covered with cloth.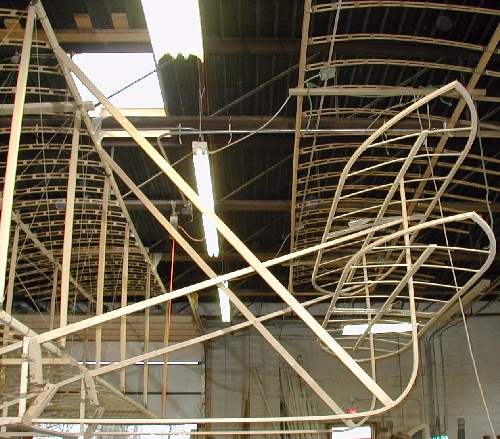 16.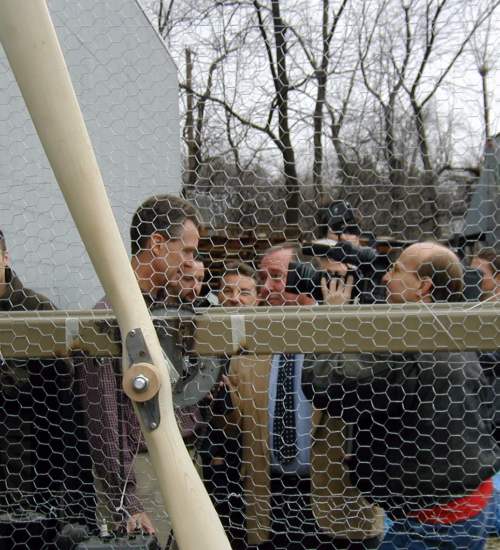 17.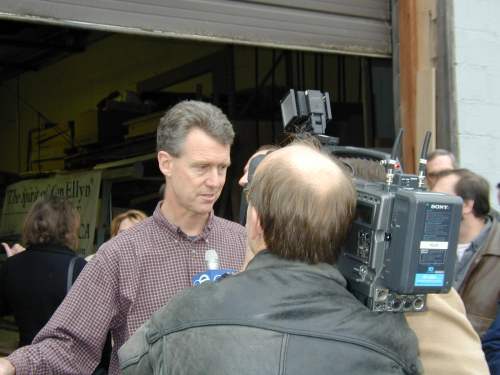 18.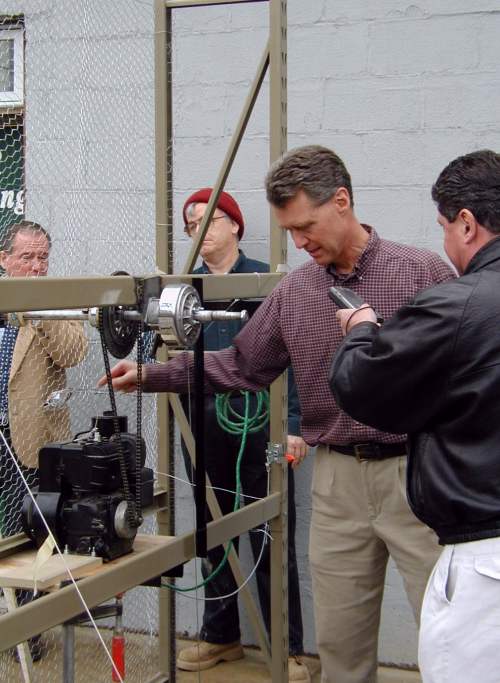 19.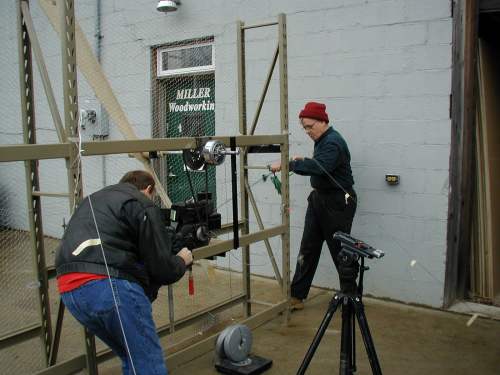 20.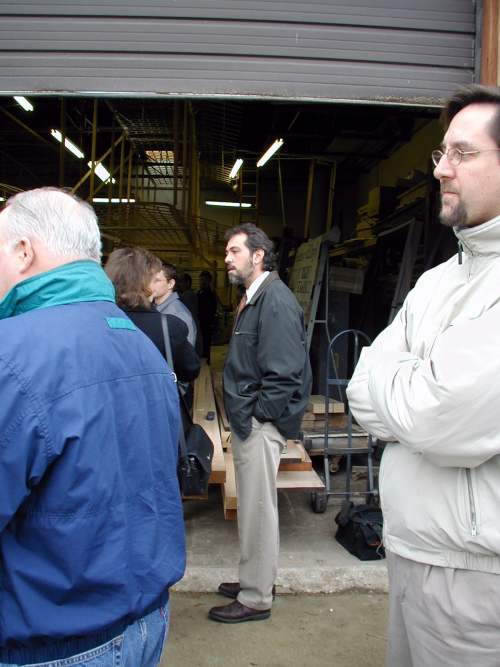 21.
More to come.