Progress Photos for December 7, 2002
Placement Engine & Chain Tubes
Back to Photo Gallery page.
In recent weeks Wright Redux has been dealing with aircraft weight issues. But today we're putting the placement engine back into position as well one of the chain guide tubes. Ted Craft and Chuck Clendenin work at gently setting the components in place.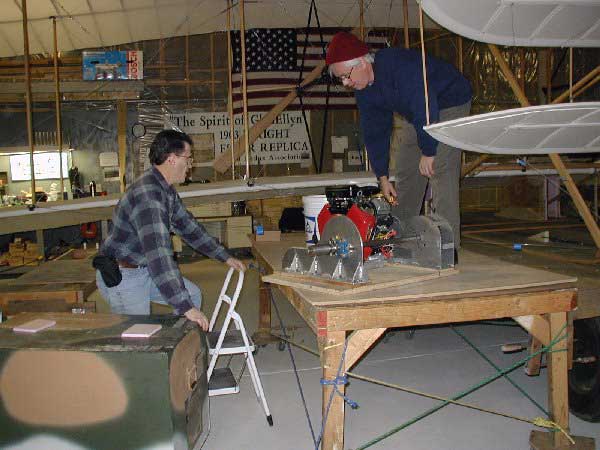 1. The placement engine and transmission assembly are moved up to the Flyer in stages.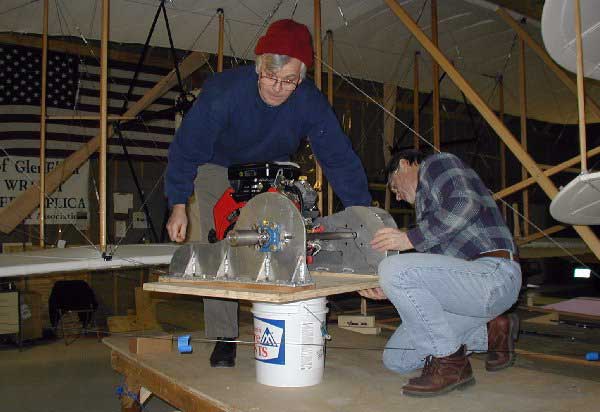 2. Ted and Chuck figure out the best way to lift the engine.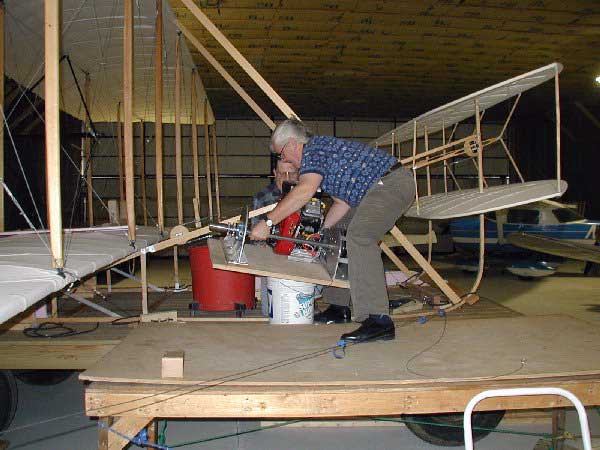 3. Here we go!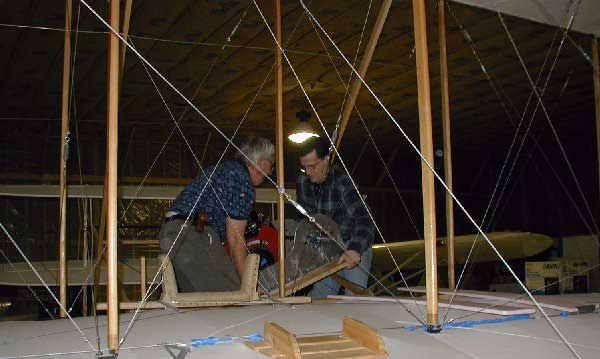 4. Easy does it.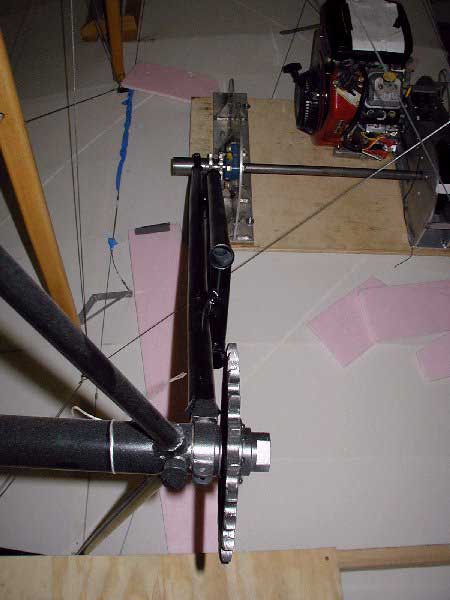 5. With the engine in place we attach the chain tube assembly.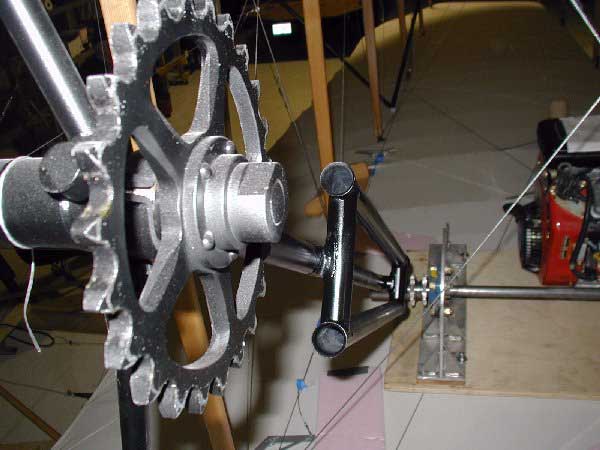 6. Up close and personal with the chain tubes.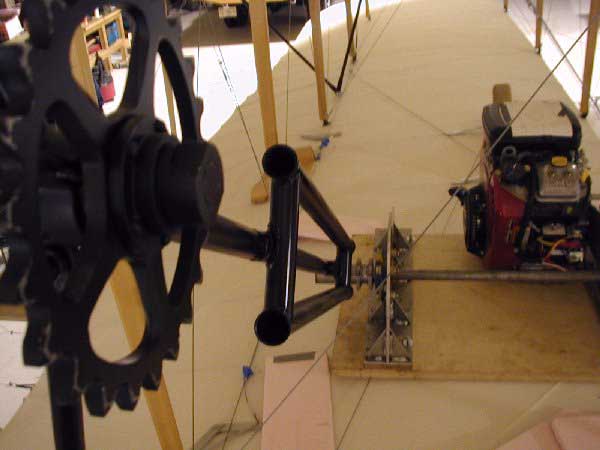 7. Don't you just love the glow of that fabric?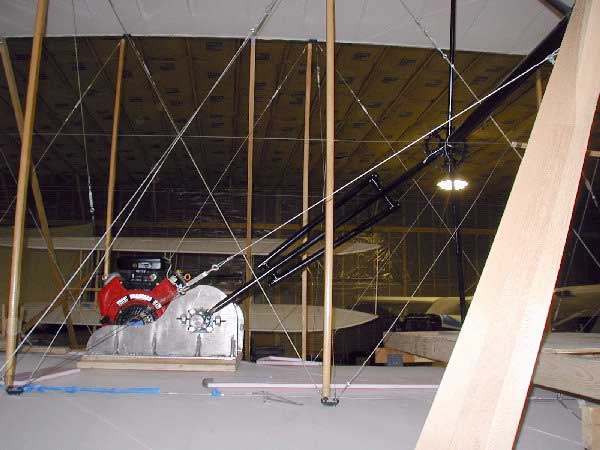 8. The two assemblies from the rear looking forward.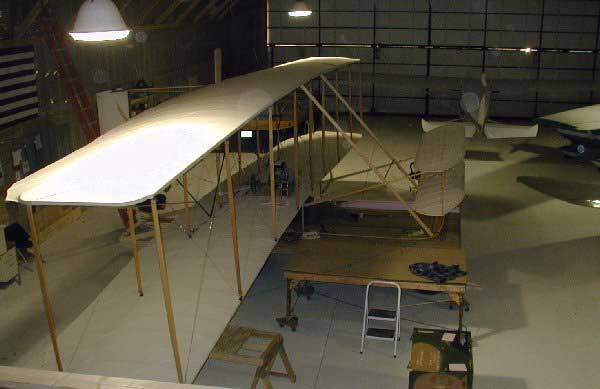 9. Another grand view of the "Spirit" as the work day wraps up.
More to come.