Feb 9, 2002 - Nat Geo's Chris Sondrel Visits
Back to Photo Gallery page.
National Geographic TV's Chris Sondrel came to Mark's shop to do some preliminary video taping of the construction activities.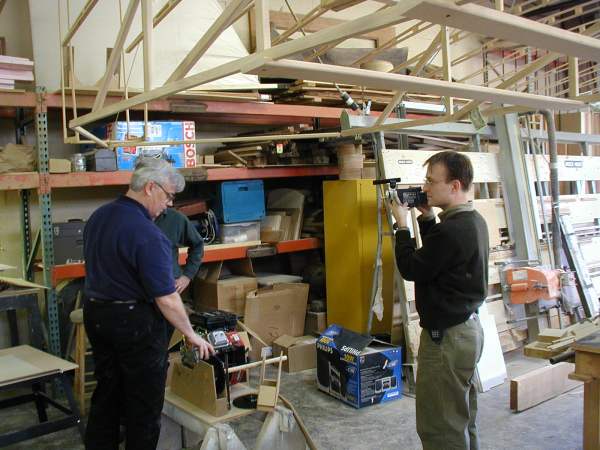 1. Chris Sondrel videos some of the progress.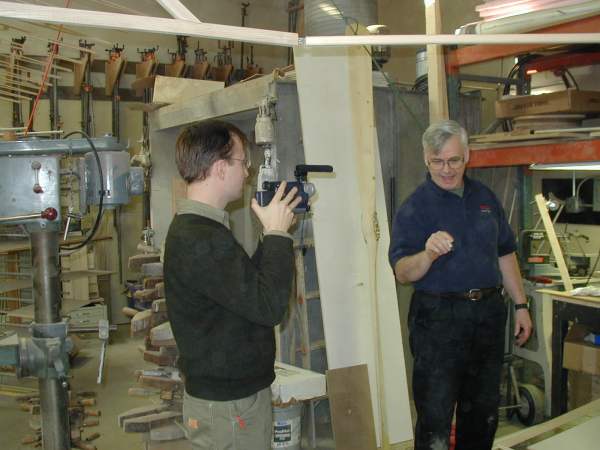 2.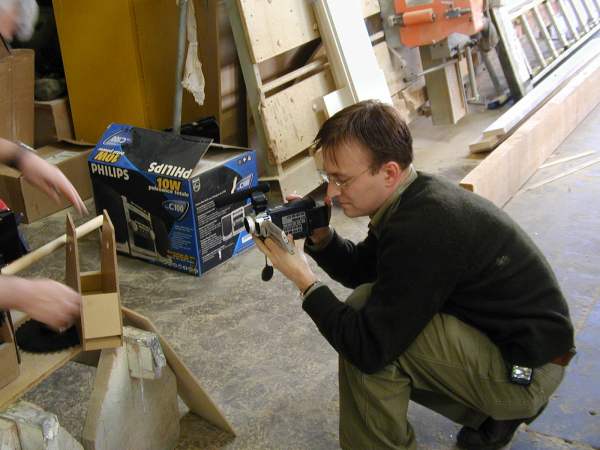 3.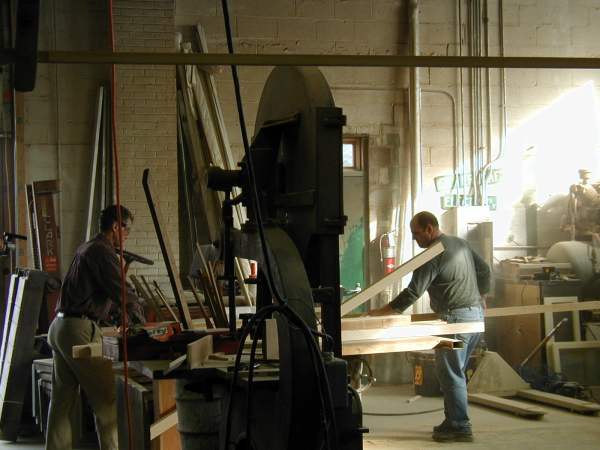 4. While Chris videos the others Tom and Mark go to work cutting wood.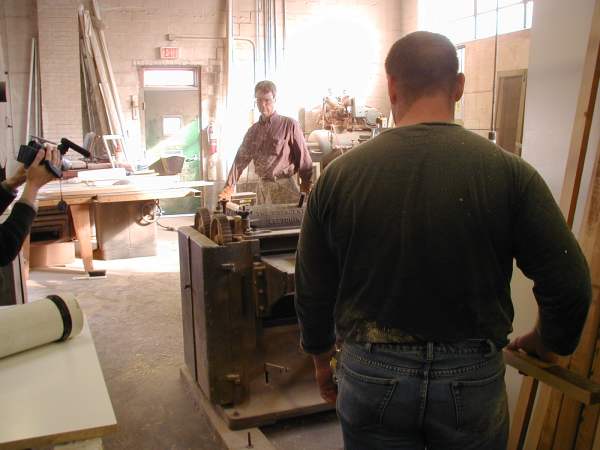 5. A spar is getting trimmed down.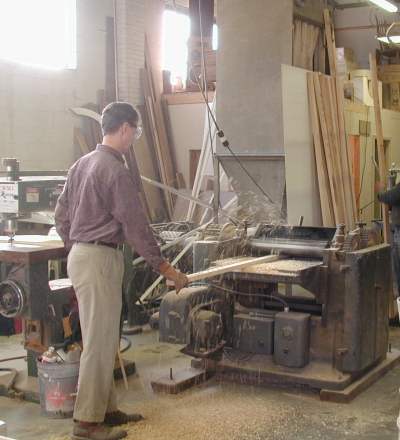 6.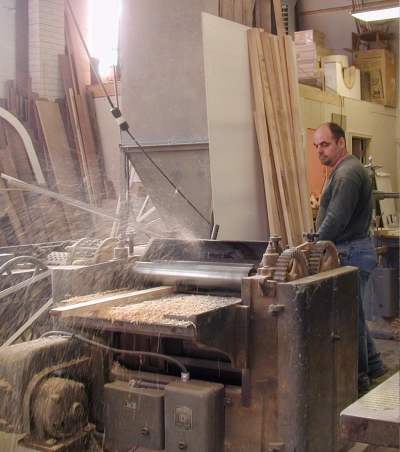 7.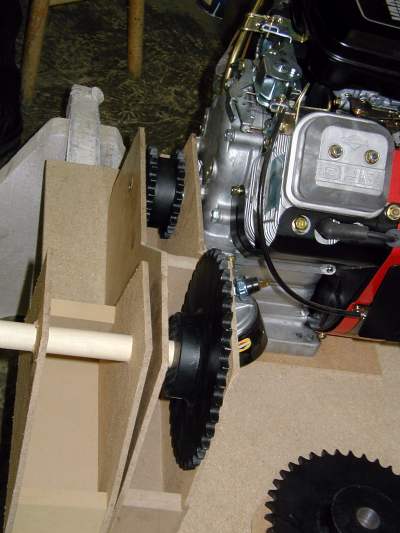 8. The trans mock-up gets some attention today.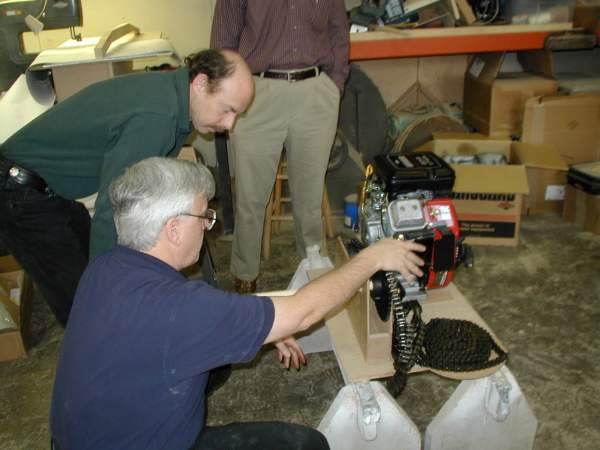 9. Ted and Bill talk over the transmission.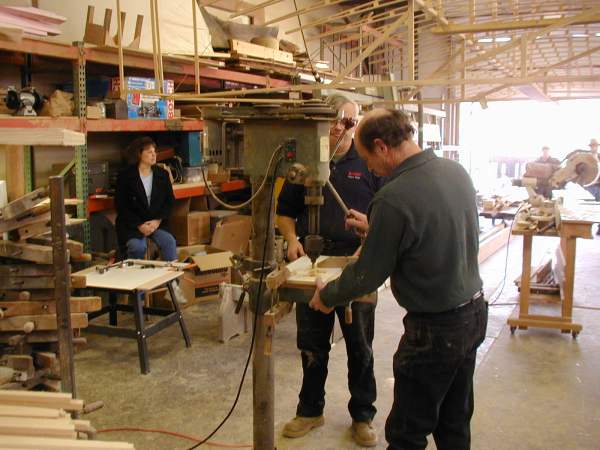 10.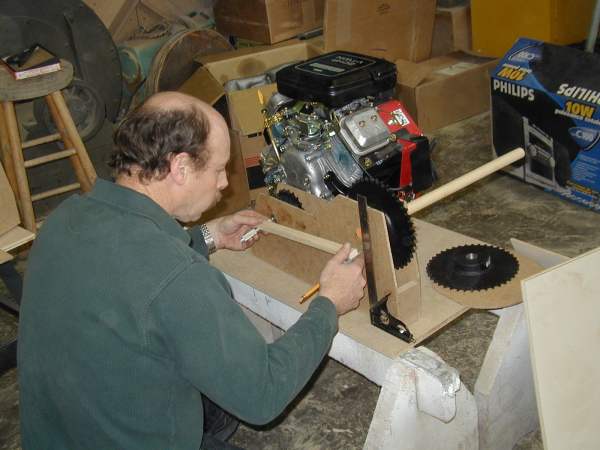 11.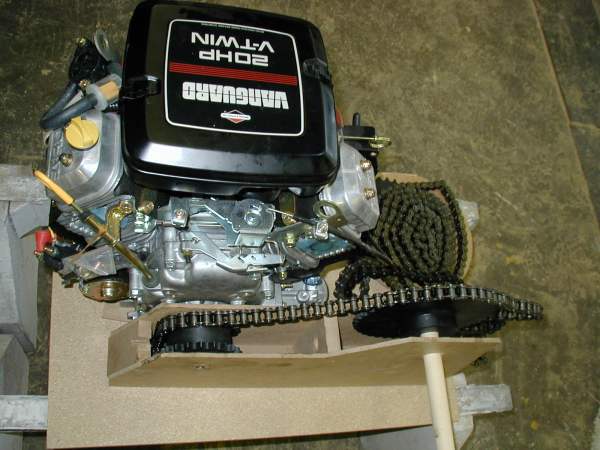 12. The trans mock up sits in its eventual placement.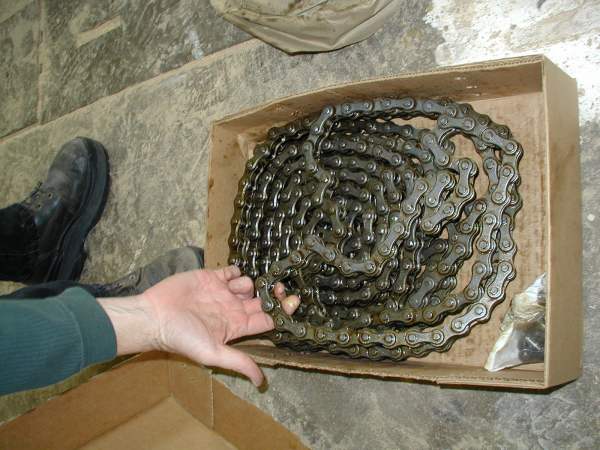 13. From the Diamond Chain Co., we ordered the same chain from the same company as the Wrights did.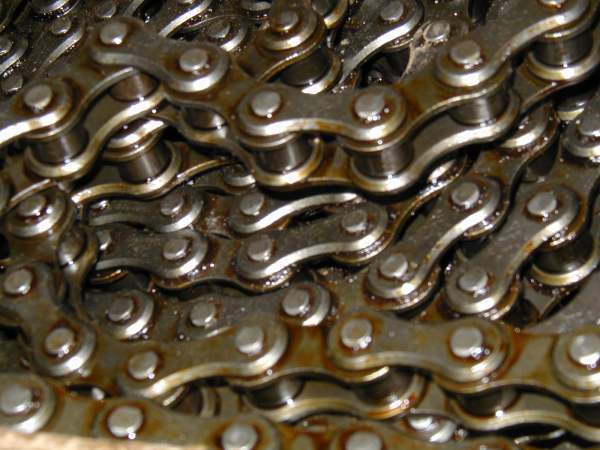 14. Cool shot.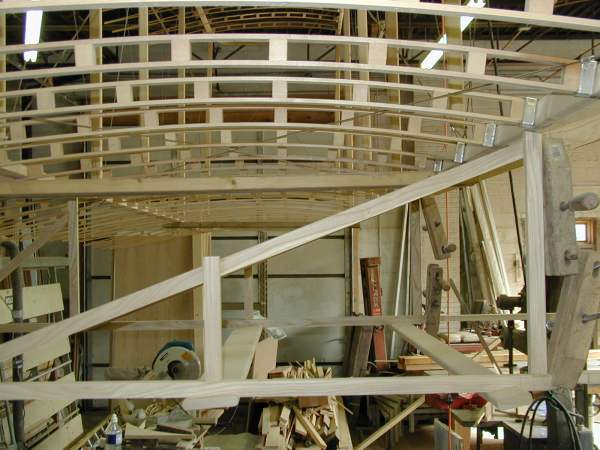 15. The Flyer frame hangs high above the work area.
More to come.