Feb 9, 2002 - Team Meeting
Back to Photo Gallery page.
I was invited to my first team meeting at Tom's condo in Glen Ellyn. While there I shot a few photos. We were introduced to National Geographic's Chris Sondrel. He is a producer for the Nat Geo TV show. He was there to meet us and shoot some preliminary video in preparation for a show they were going to do on the Wright Redux project. As we know, however, the deal fell through when Nat Geo ran out of money to produce the show. This after coming out 3 or 4 times to video tape our progress and giving us a few thousand dollars along the way. I wonder what ever happened to that tape.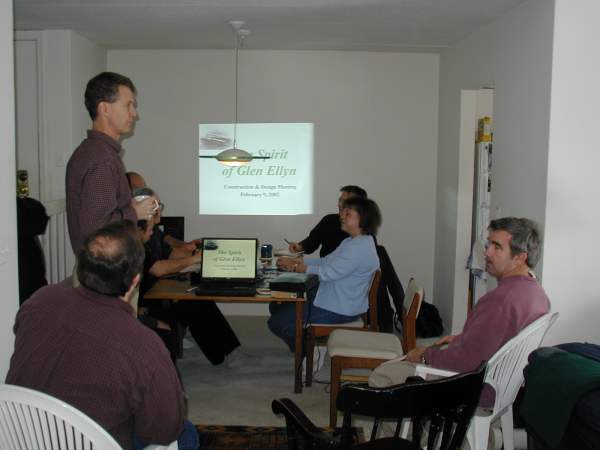 1. Tom runs the meeting using a powerpoint presentation. At the right you see Mike Gillian who we just met for the first time. From the photos you can see Mike had a few more pounds on him compared to his weight as a Flyer pilot.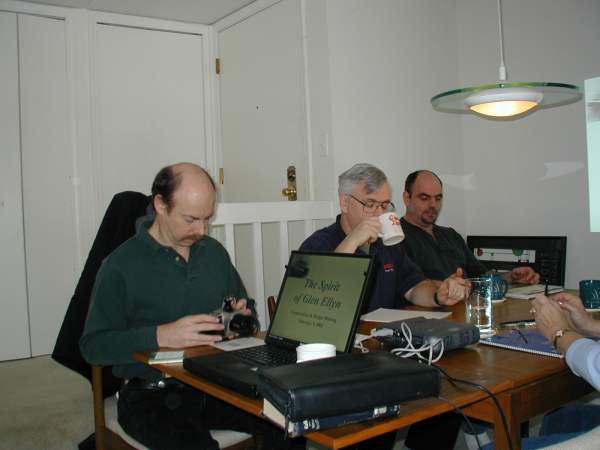 2. Bill, Ted and Mark.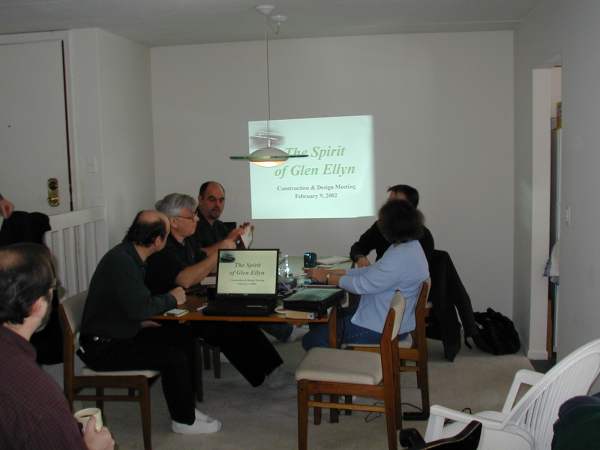 3.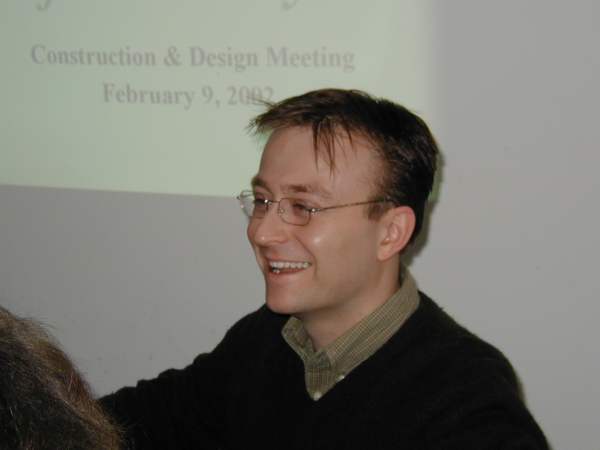 4. This is National Geographic's Chris Sondrel.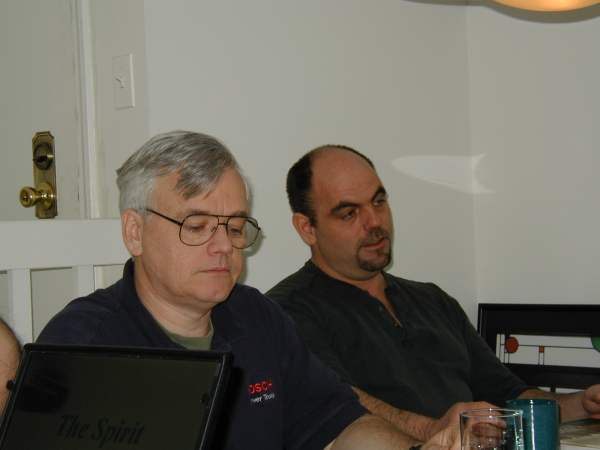 5.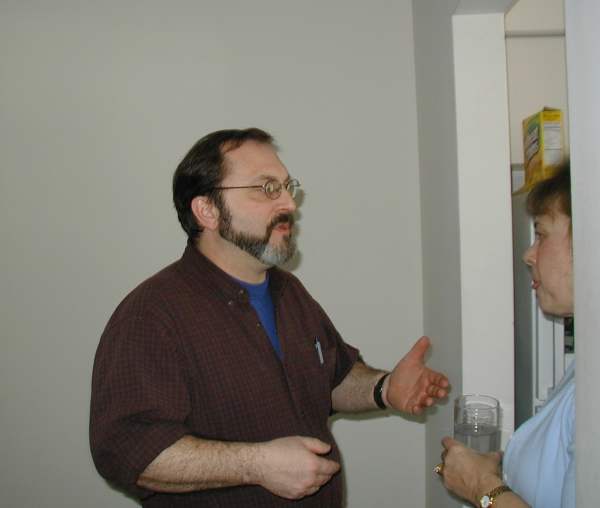 6. Steve Klein chats with Jean.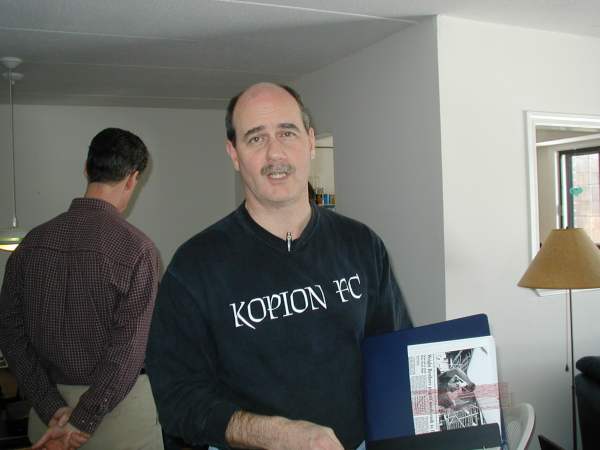 7. Mike Perry shows me a news article.
8. Ken Kirincic.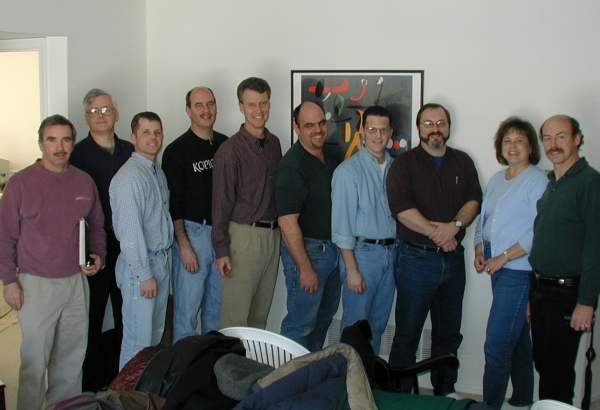 9. This is probably the only photo I have with this many team members. It's hard to get you guys together in one place for a photo op.
More to come.