Progress Photos for February 3, 2003
Final Props Completed, Mounted & Tested
Back to Photo Gallery page.
On this day the final props were finished, mounted and test spun using the temporary placeholder engine. It was a successful day!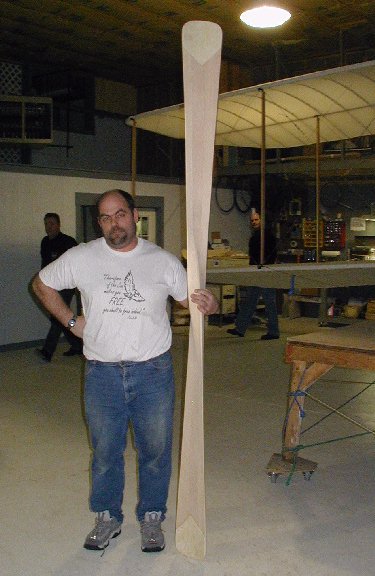 1. Mark Miller holds the completed prop which he himself carved.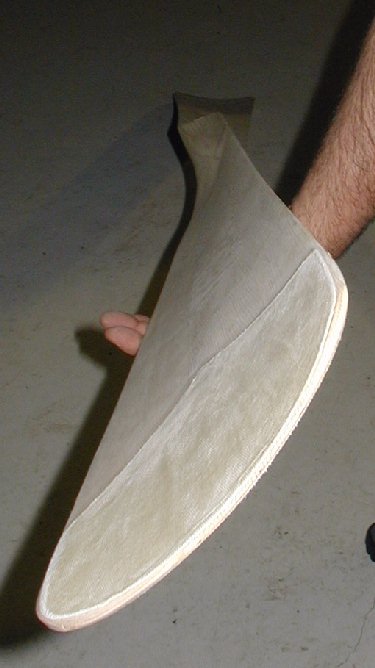 2. Mark shows the contour of the replica propeller.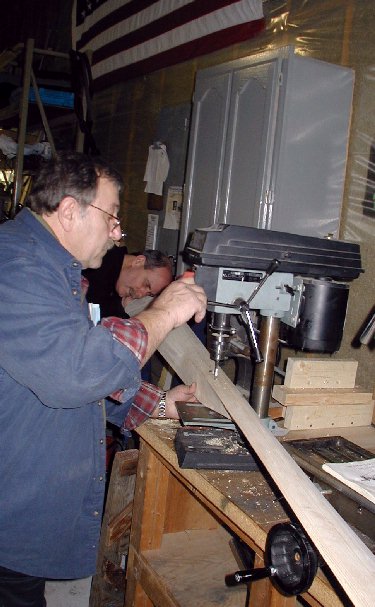 3. Turk Tilev and Mike Perry carefully drill the screw holes into the prop hub.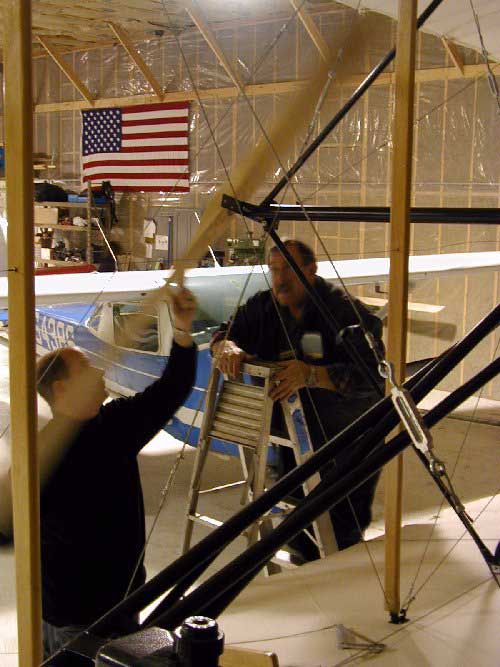 4. Mike and Turk raise the prop to be mounted onto the prop shaft.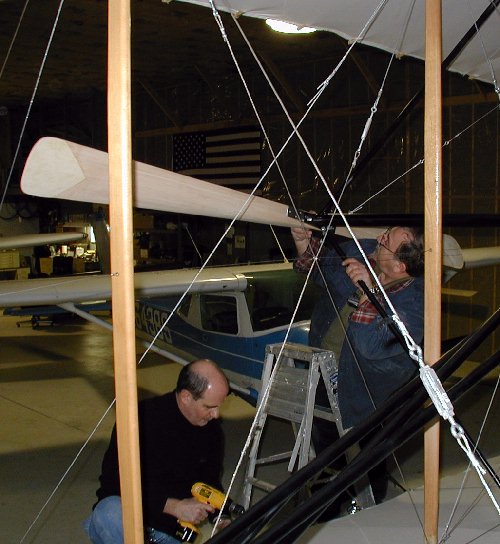 5. The prop is positioned into place.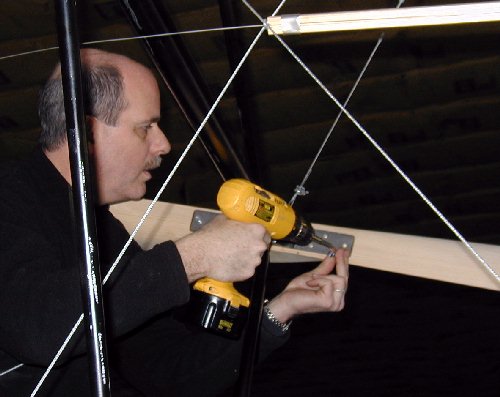 6. Mike affixes the screws into the props.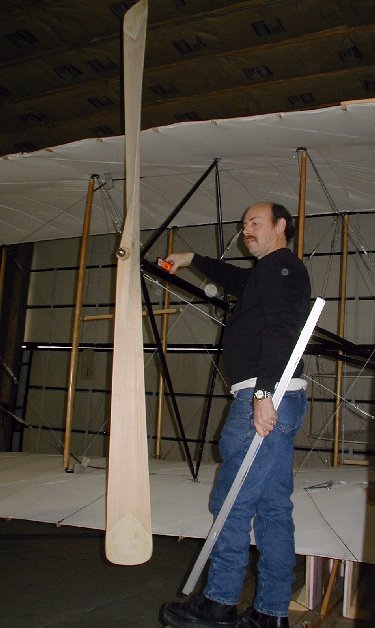 7. Bill Mumford ensures props are aligned and square.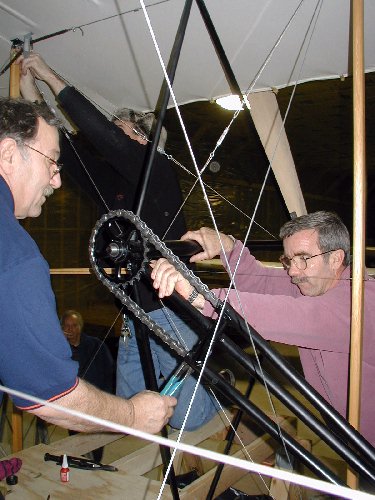 8. Turk and Mike Gillian ensure chains, tubes and sprockets are securely mounted.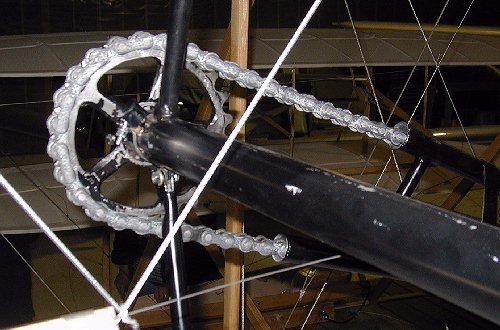 9. Prop chains and sprockets are lubricated.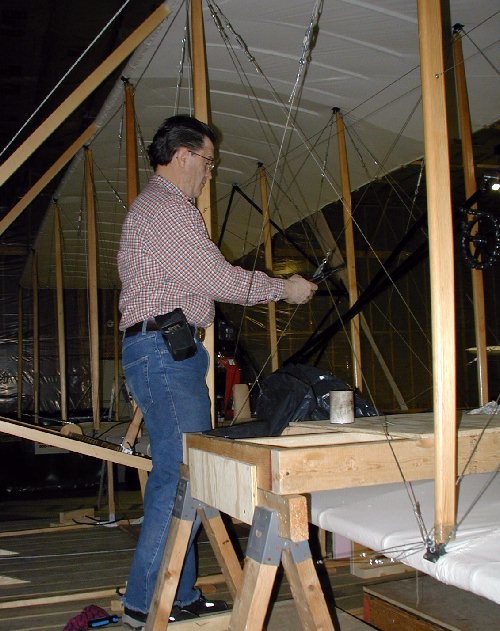 10. Chuck Clendenin ensures truss wires are secured and applies safety wire where needed.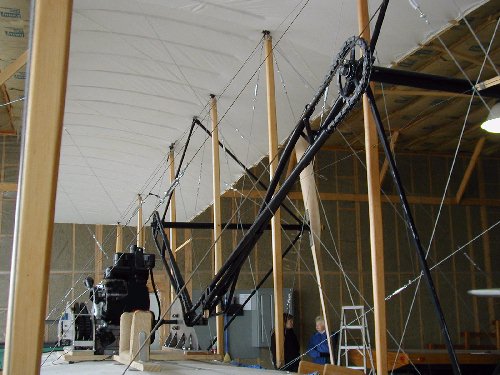 11. The props and drivetrain are ready.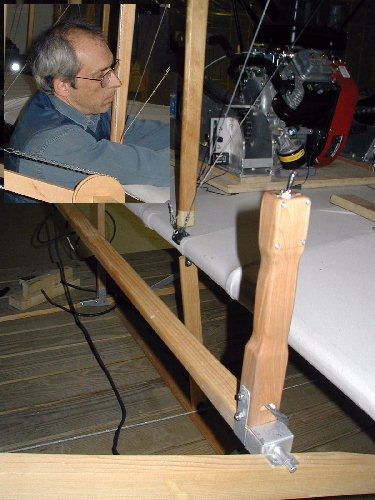 12. It was decided that the pilot should have the ability to shut off the temporary placeholder engine. So we put a kill switch in the canard control lever (not the final lever). Bob Bedsole (inset) carved a piece of walnut, inlayed with toggle switch and wiring, which connects to the engine's electrical system. Beautiful piece of work Bob.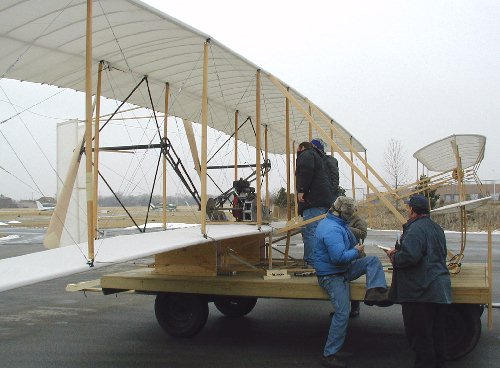 13. The Spirit of Glen Ellyn is rolled outside and given one last check before starting the engine for the first spin of the final props.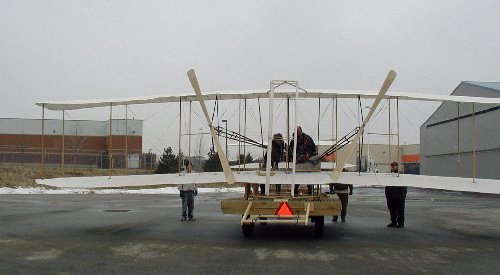 14. This photo shows the props just before engine startup.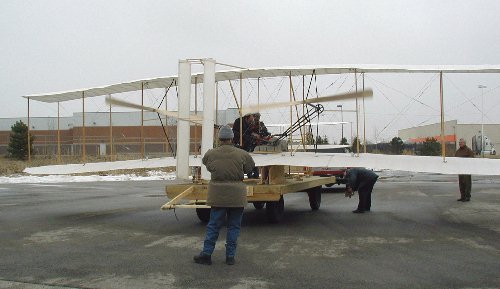 15. This photo shows the blurred props in mid spin. Those eight-footers put off an amazing propwash. Thanks to everyone's hard work, the test was a complete success!
More to come.