January, 2002 - Ron Siebens Visits Miller's Shop
Back to Photo Gallery page.
Ron Siebens retired airline pilot and neighbor from across the street of Miller's shop, drops by to see what we're up to. He asked to have his picture taken with the mock wing that the Mumford's made. He also displays the prop that Mark carved.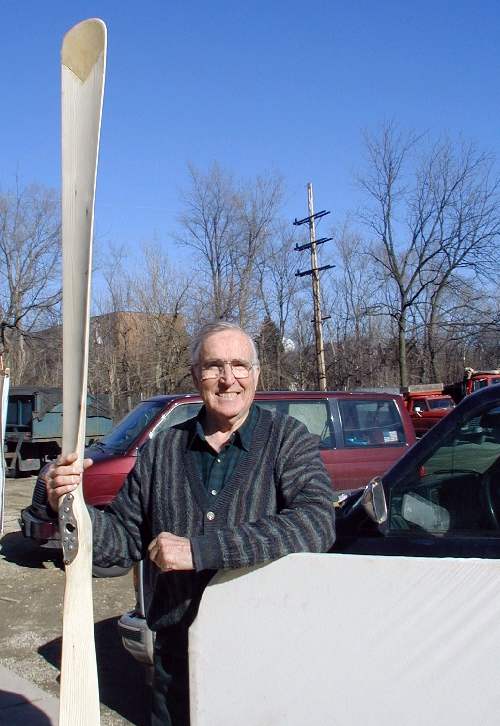 1. Ron and the prop.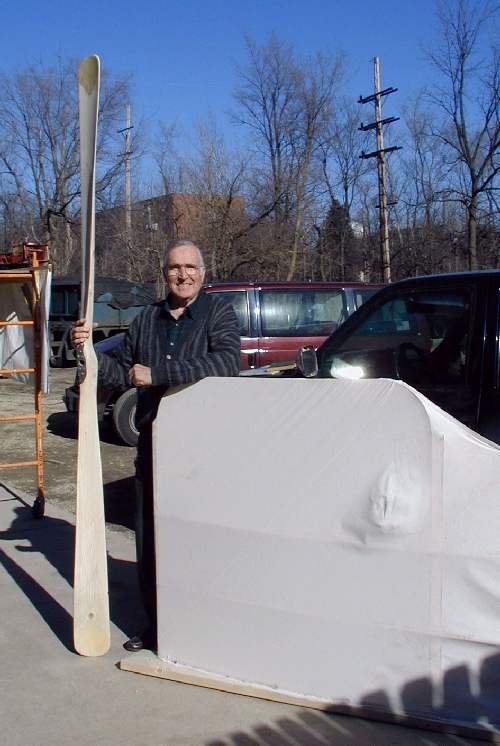 2. Ron the prop and Mumford's wing mock-up.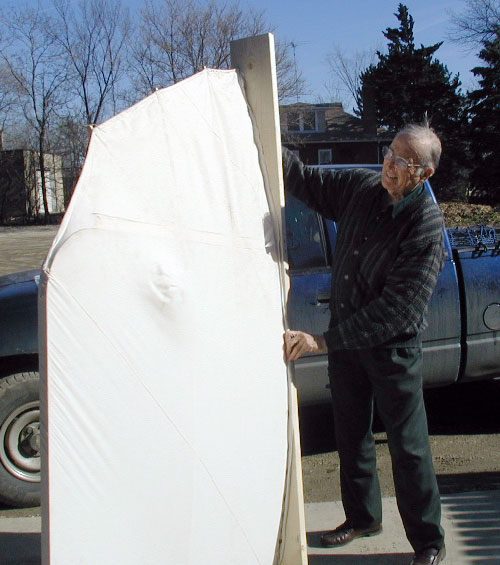 3.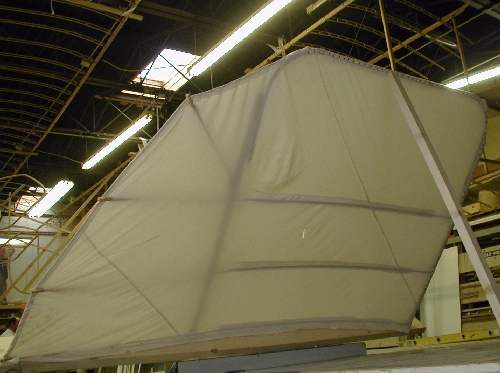 4. Inside the shop light passing through the muslin shows the rib placement.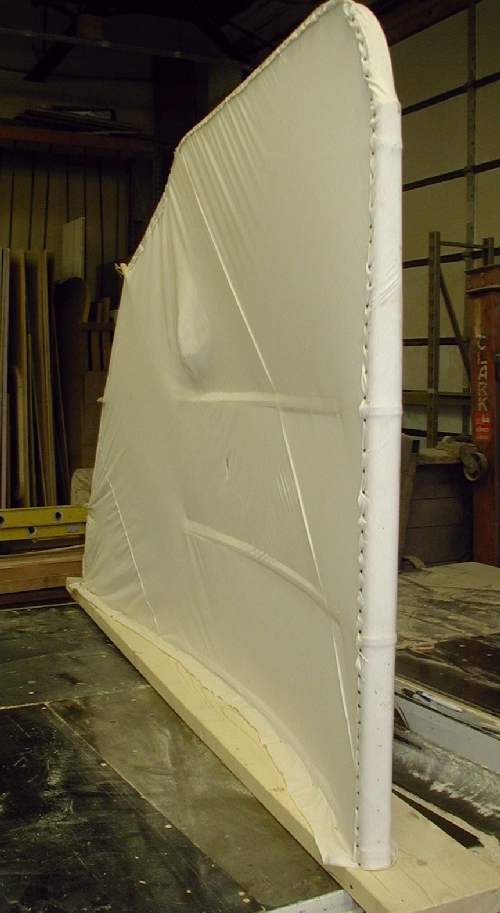 5. This angle shows how the ribs, within the pockets, shape the airfoil.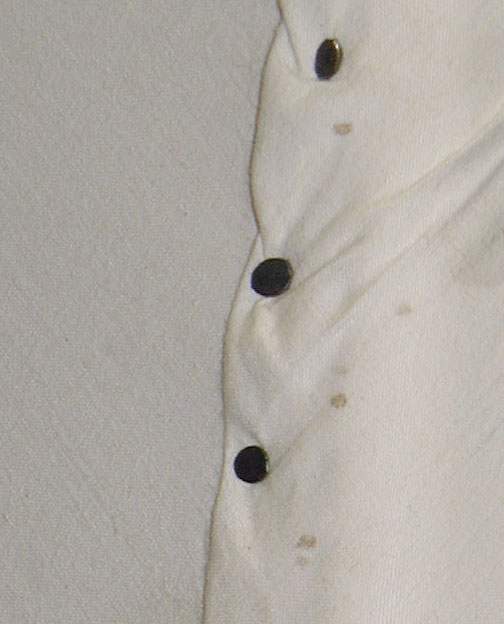 6. Tacks hold the fabric in place at the leading edge.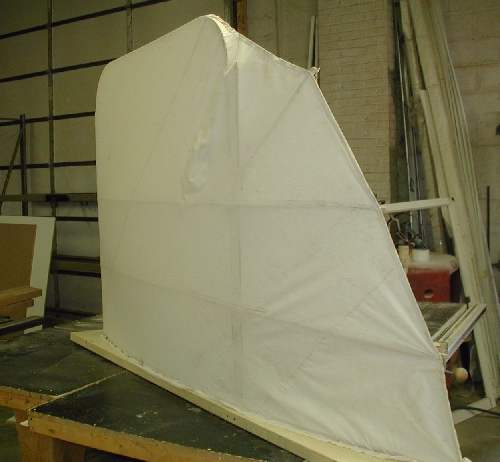 7.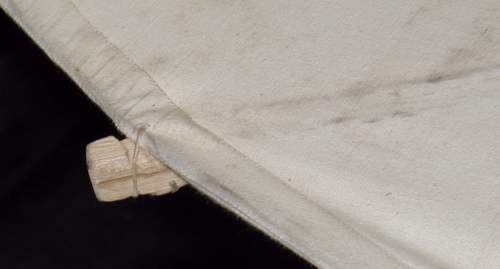 8. Cording is wrapped over the fabric's trailing edge and around the rib tip.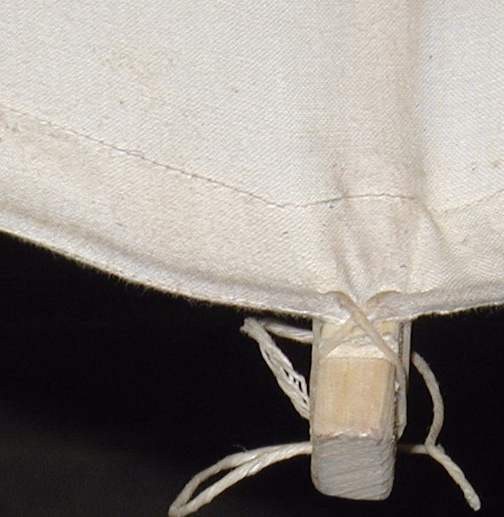 9.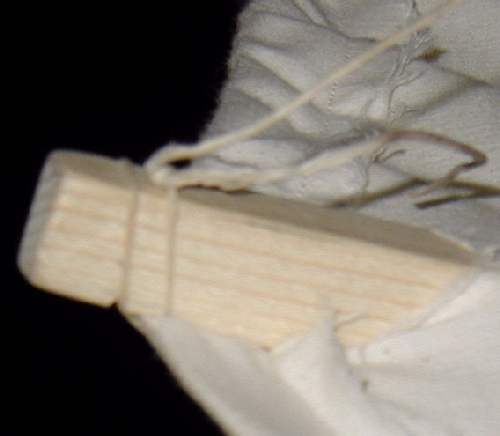 10.
More to come.