July 4, 2001 - Glen Ellyn's Holiday Parade
Back to Photo Gallery page.
This was the "Spirit of Glen Ellyn's first parade. She was just a prototype then.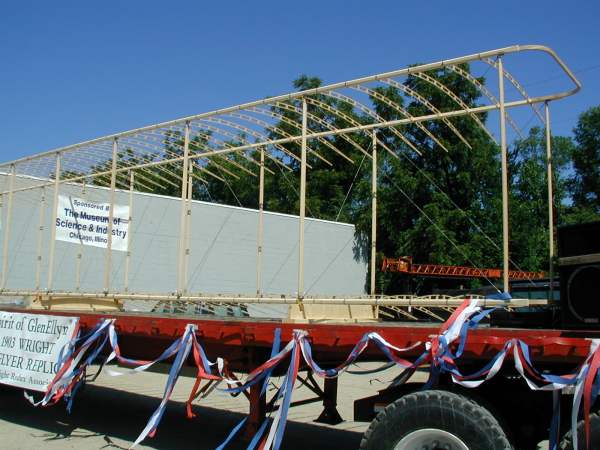 1. The wing cell of the Flyer is placed on a flatbed for the parade.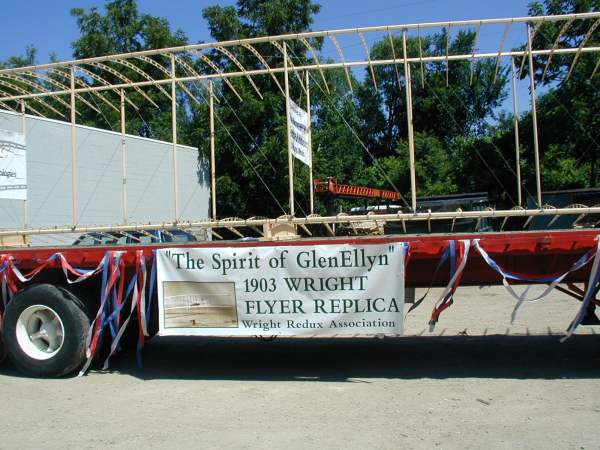 2. This banner tells the public what they're looking at.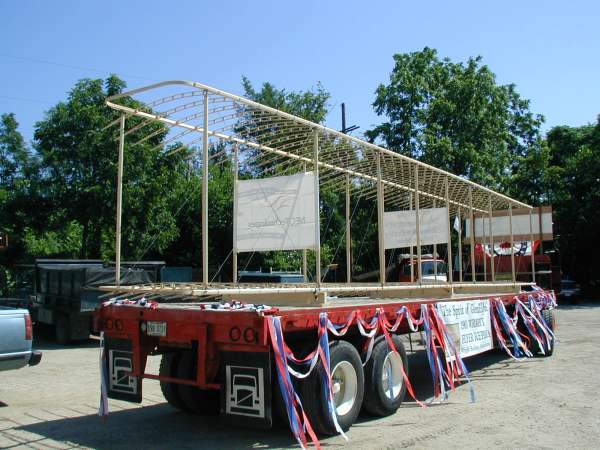 3. An end view.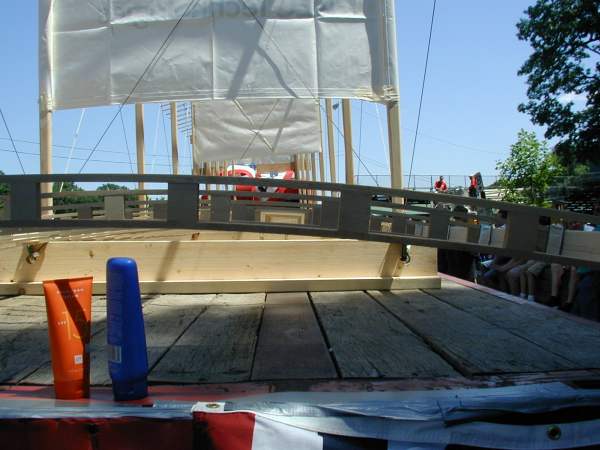 4. A view down the ribs.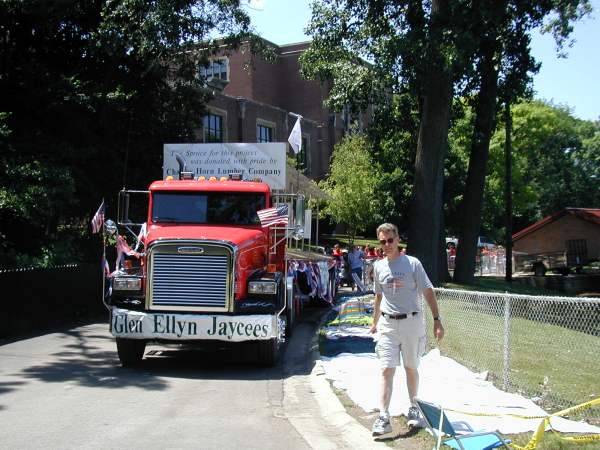 5. Tom Norton co-founder gets ready to lead the Flyer onto the parade route.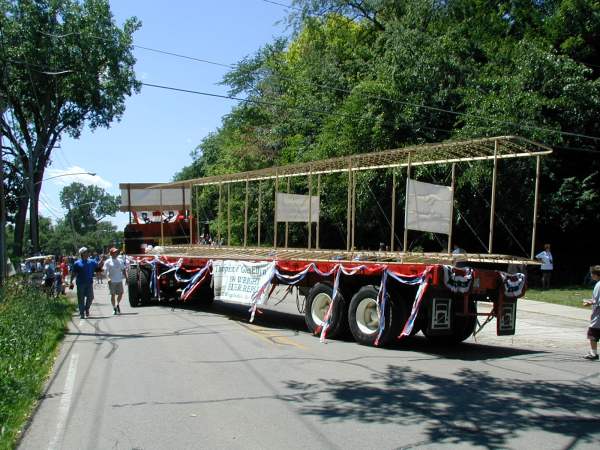 6. Here she comes.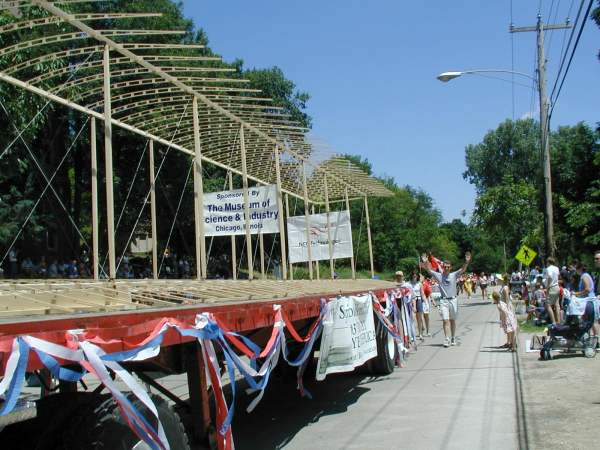 7. Tom Norton greats the crowd.The Flyer turns onto Main street.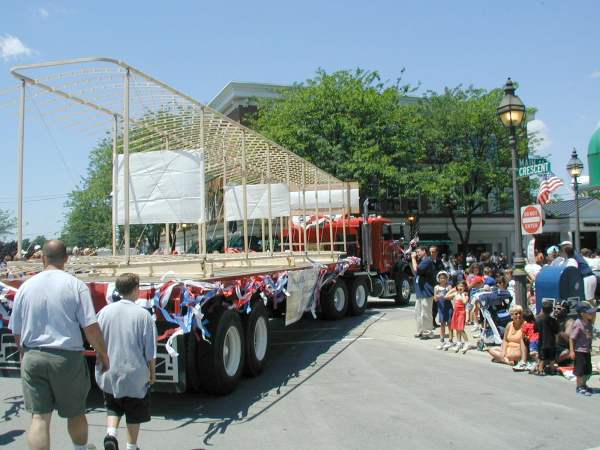 8. Mark Miller follows the flatbed with his son.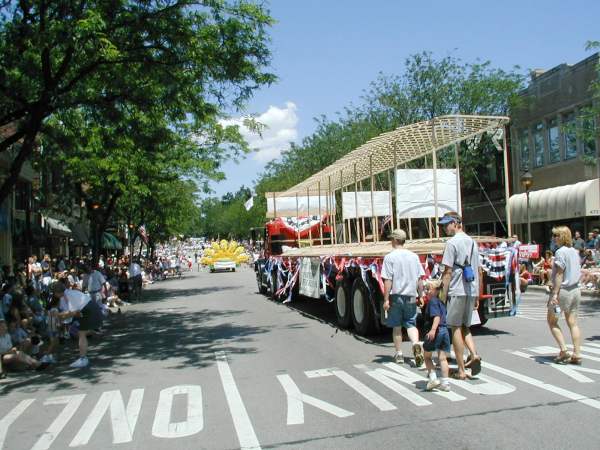 9.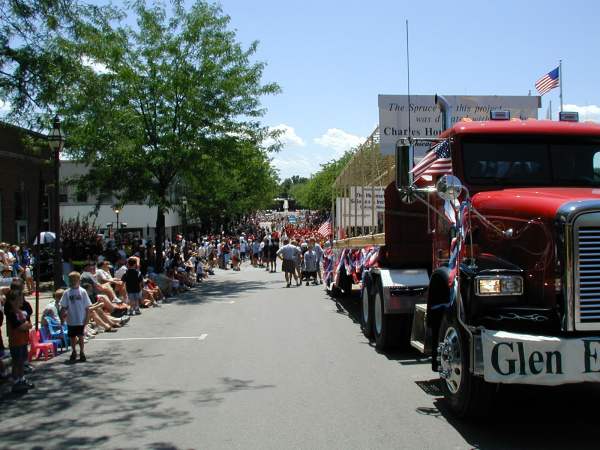 10.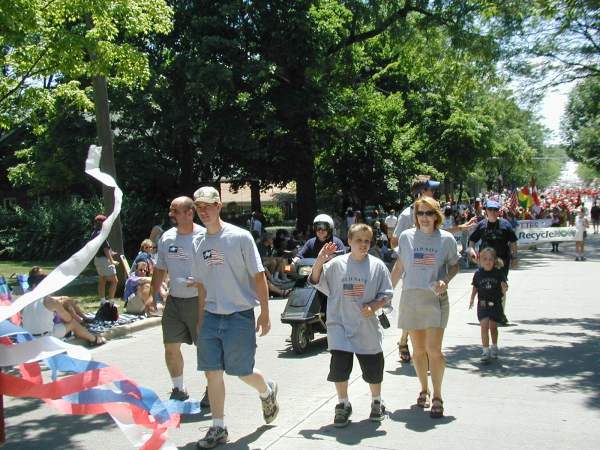 11. Mark Miller, his two sons and wife Mary enjoy showing off their Flyer.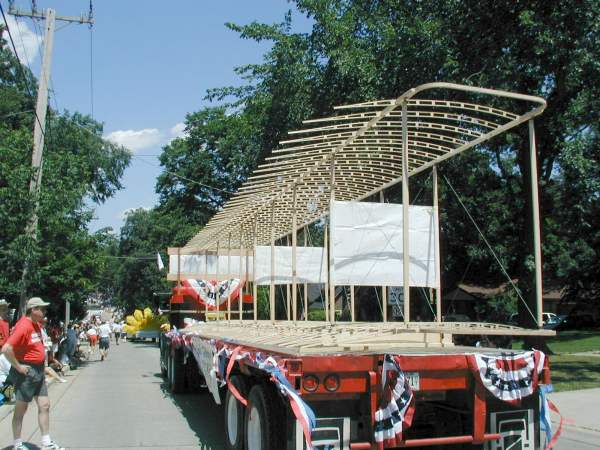 12.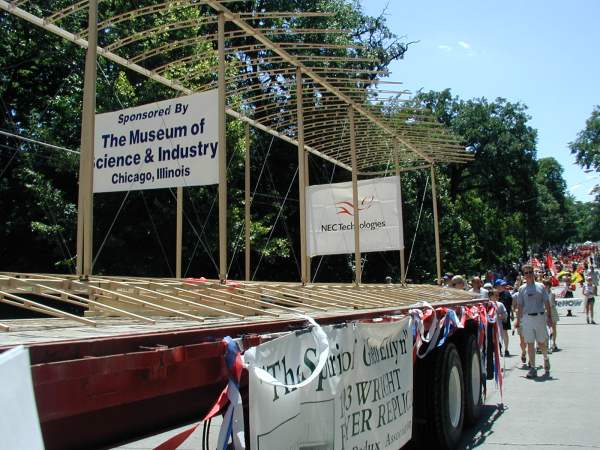 13.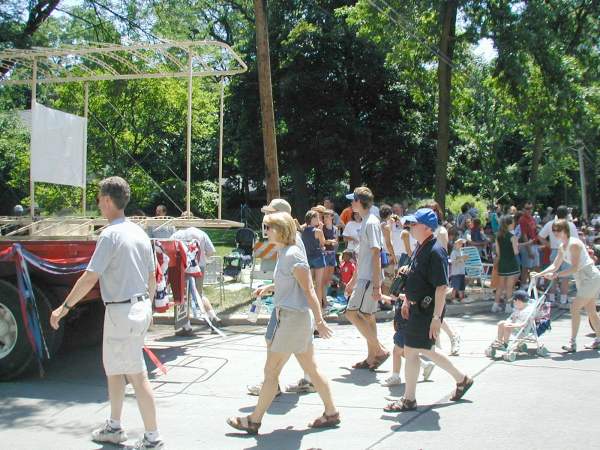 14.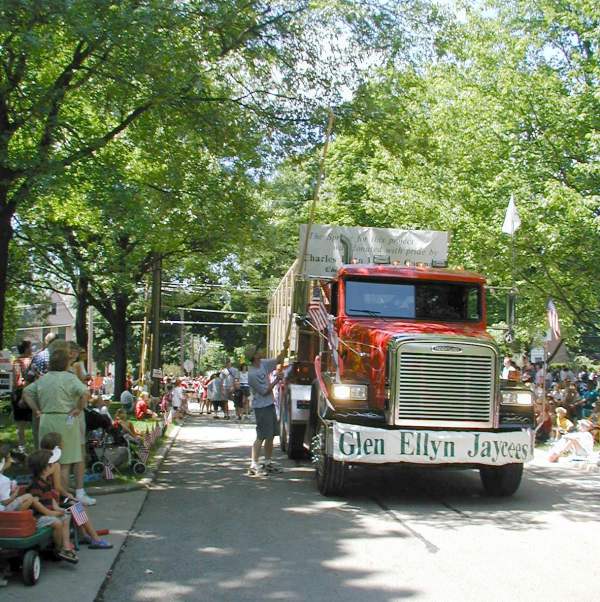 15. A low branch gets pushed up over the Flyer's upper ribs.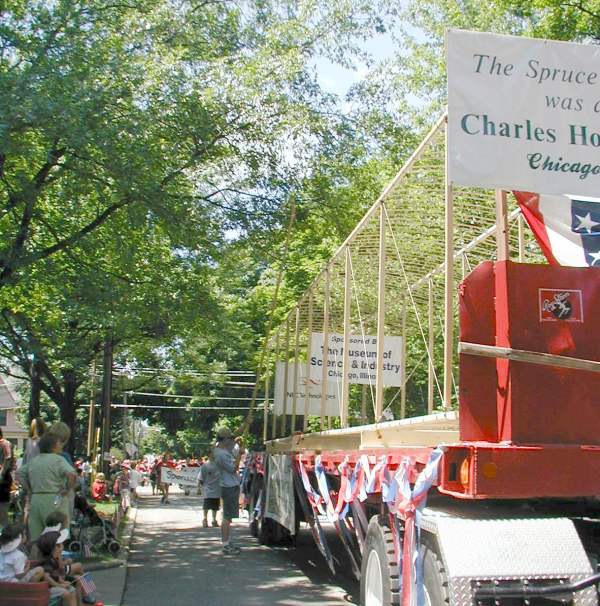 16.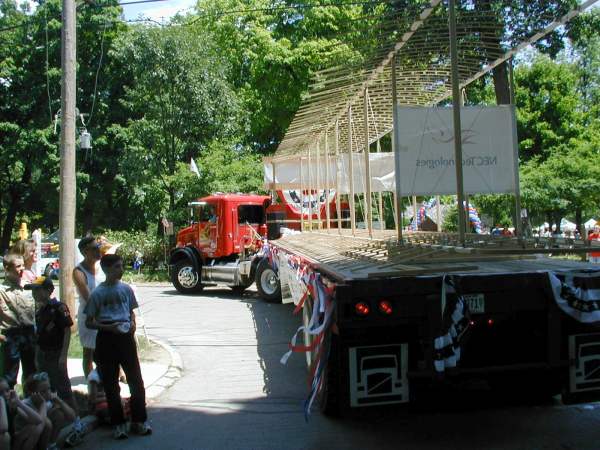 17. A final turn is made next to the Lake Ellyn park.
More to come.