More of Rick Young's Efforts
Back to Photo Gallery page.
More Shots of Rick Young and his buddy Grover, plus Tom, Mark and his two sons. The plane at this point is just the mock-up. It is not made with the final spruce and ash wood. This is just a proof of concept stage.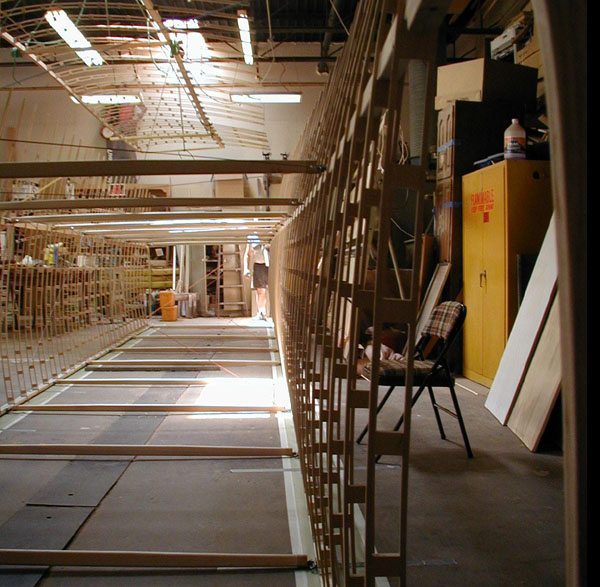 1. The wing cell lays on the floor leading edge down, to make work easier.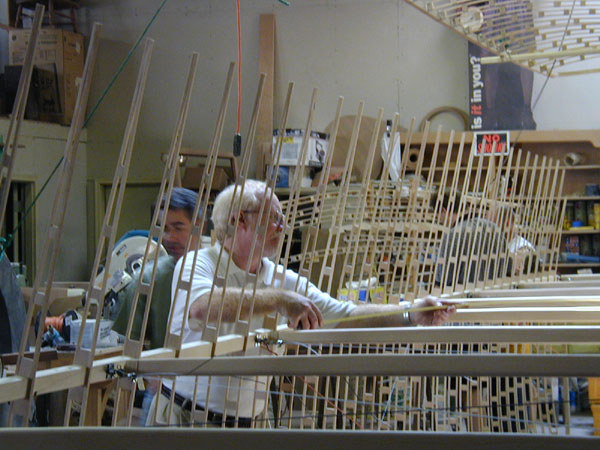 2.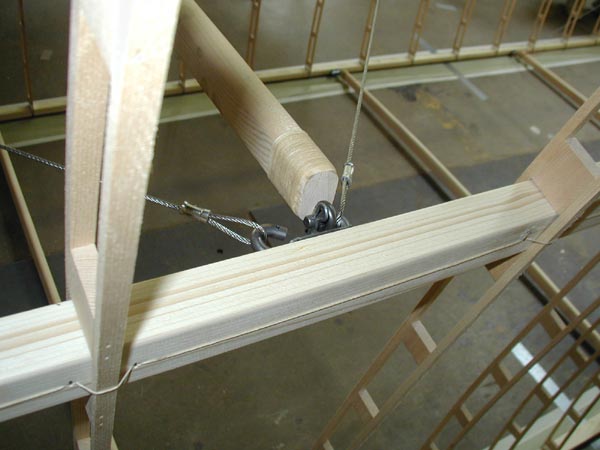 3. Cables and struts are clipped in place.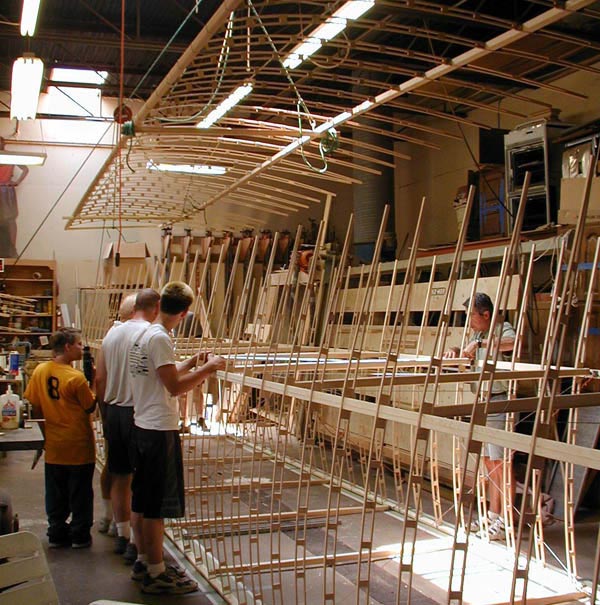 4.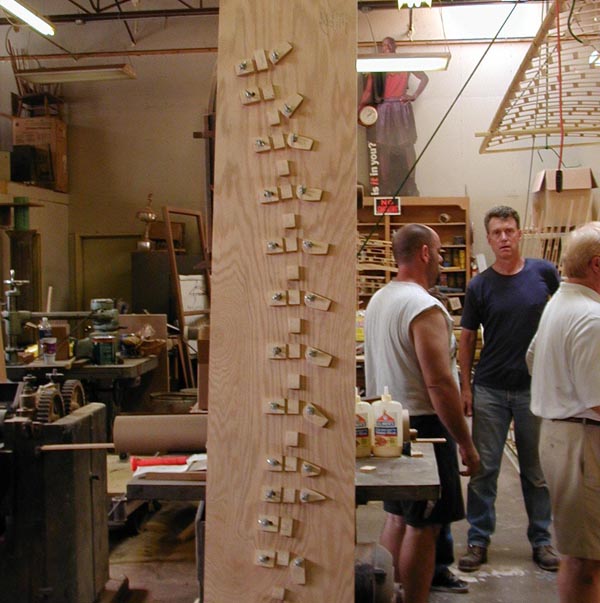 5. This is the jig Mark made to build the ribs.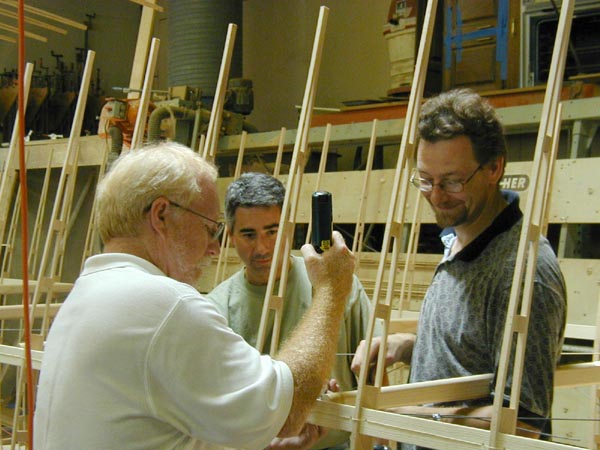 6.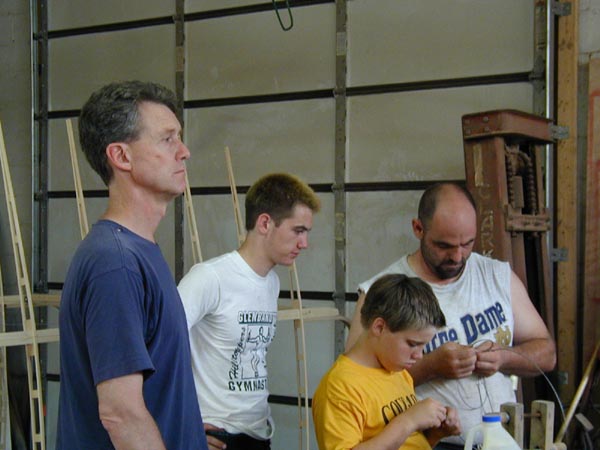 7.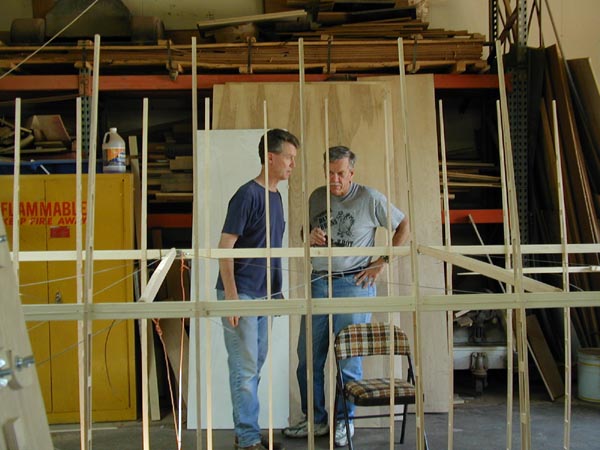 8.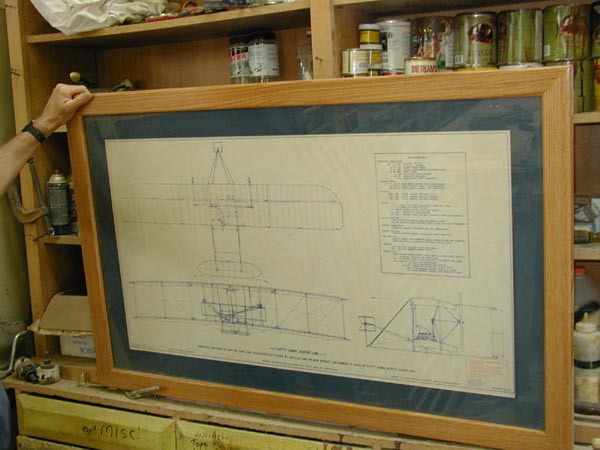 9. This is a copy of the blue prints purchased from the Smithsonian Institute in Washington DC.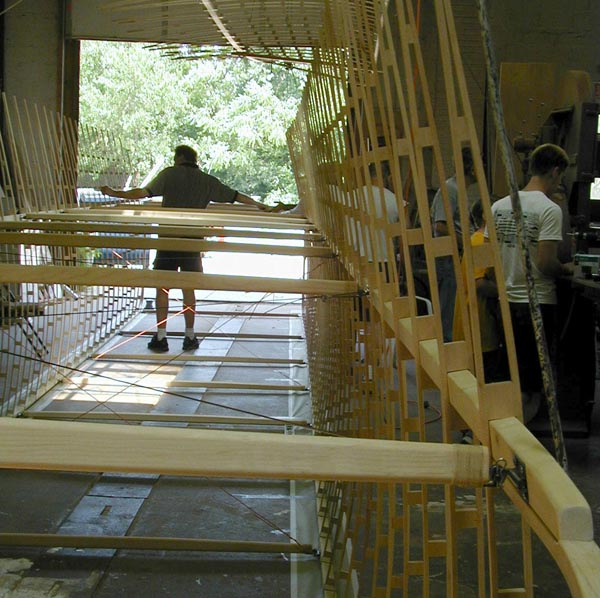 10.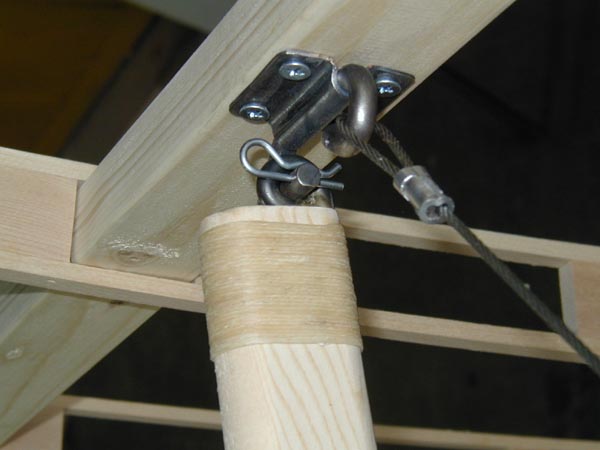 11. An actual replica of the hardware used by the Wright's.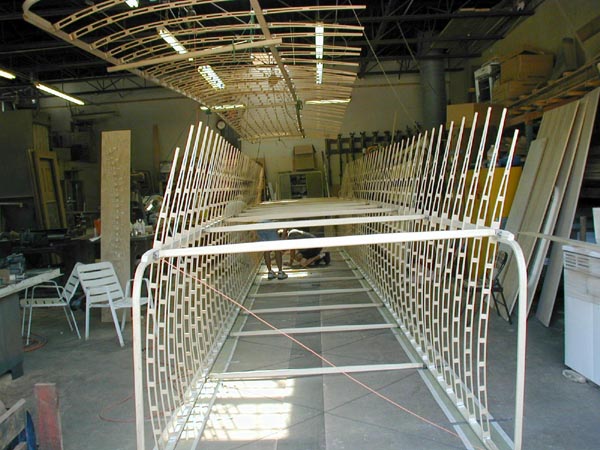 12.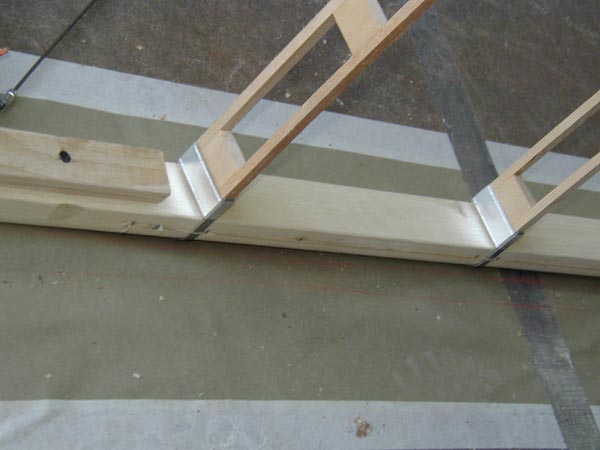 13.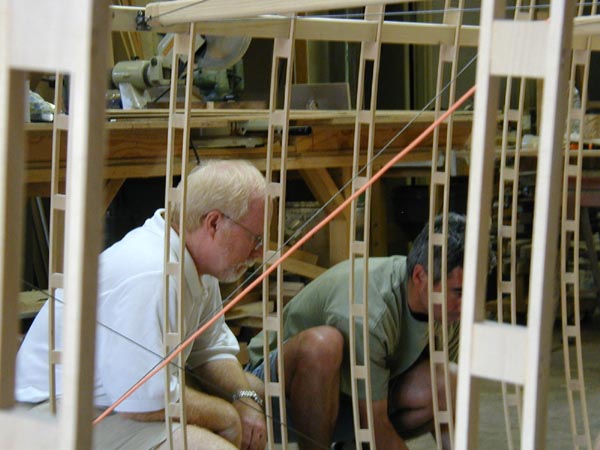 14.
More to come.