Progress Photos for
March 6, 2002 - Center Section Work for Nat Geo Cameras
Back to Photo Gallery page.
We work on the center section today as the National Geographic cameras record our progress. The wing mock-up is opened to show its construction.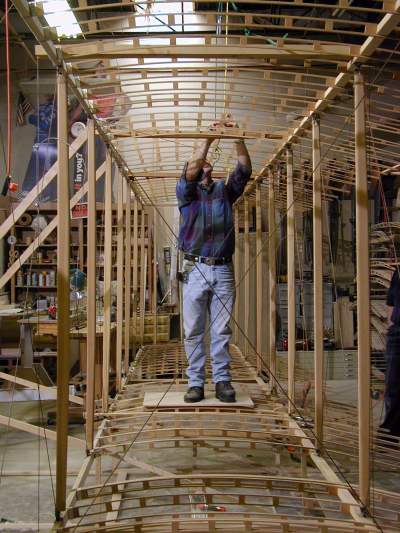 1. Bill steps into the center section to make some adjustments.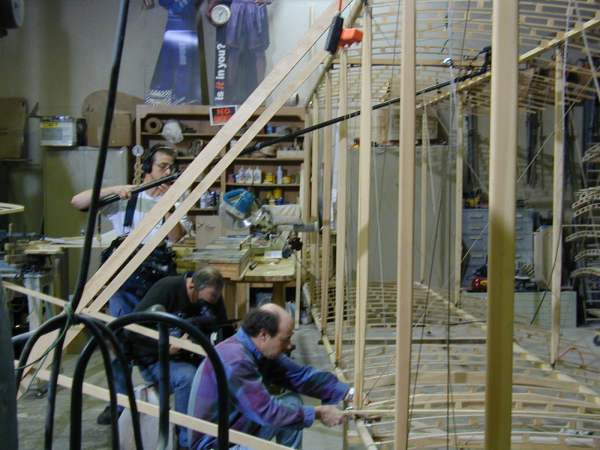 2. The Nat Geo cameras start rolling and work begins.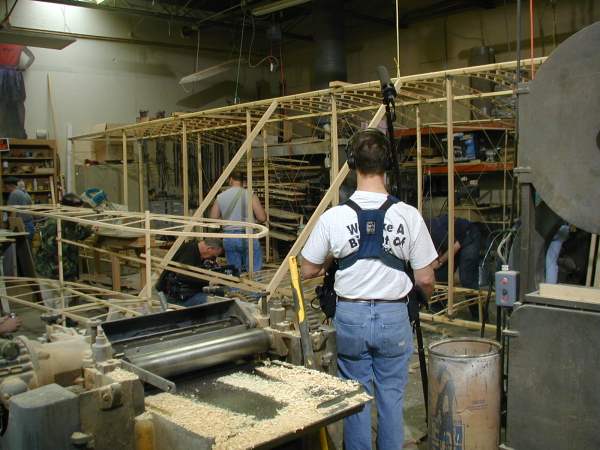 3. Sound guy awaits his queue.
4. Ted jockeys a motor mount in place.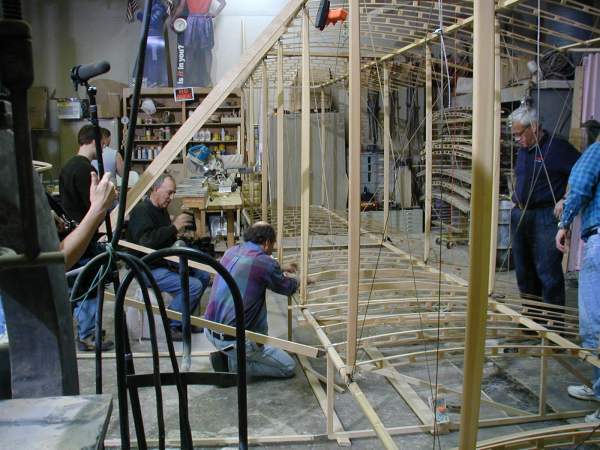 5.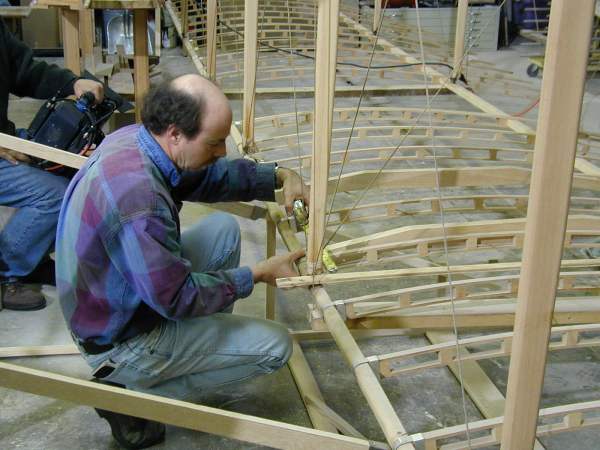 6. Bill measures for rib placement.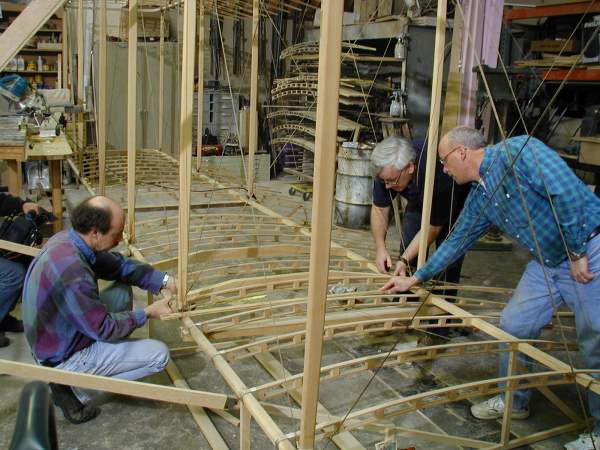 7.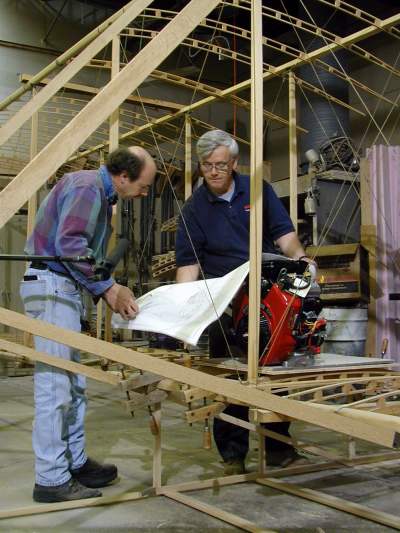 8. Now, where does this motor go?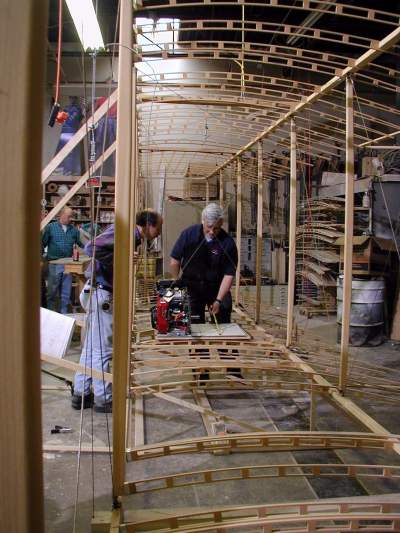 9.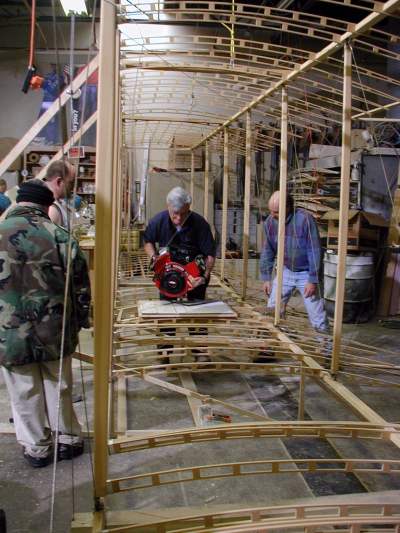 10.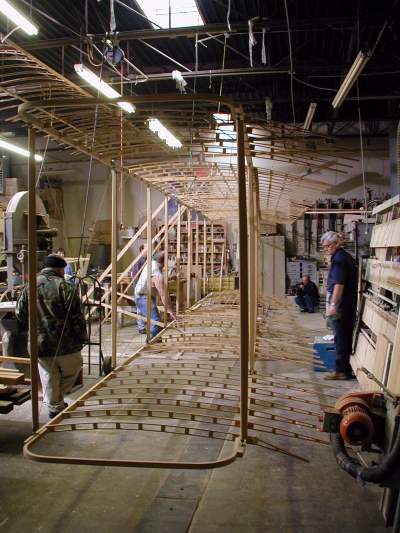 11.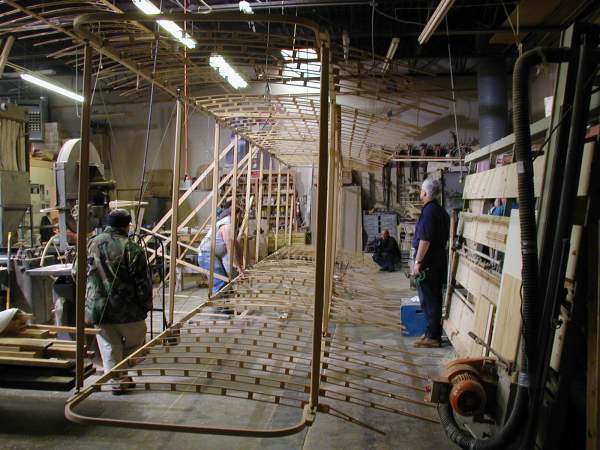 12. With work done for this day, the plane is winched back up into the rafters.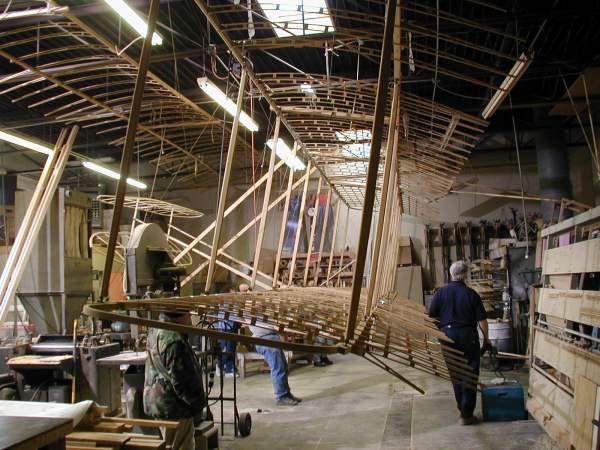 13. Those doggone lights are in the way again!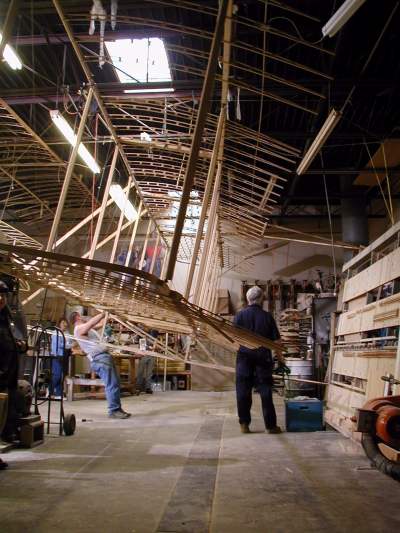 14.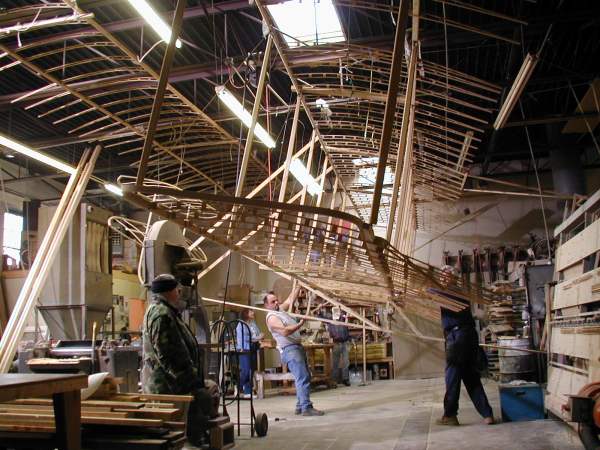 15.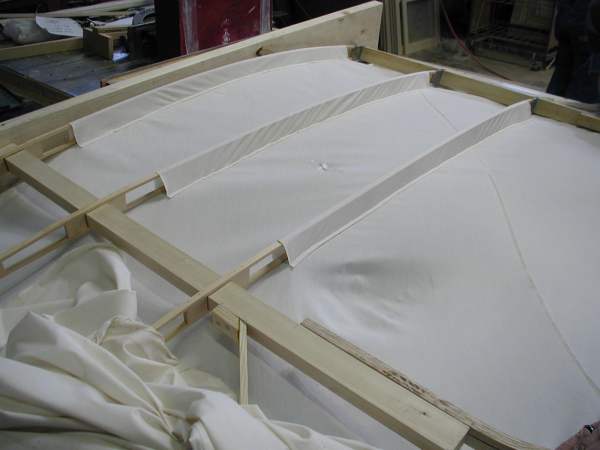 16. The wing mock-up is opened up to show the Nat Geo cameras the interior construction.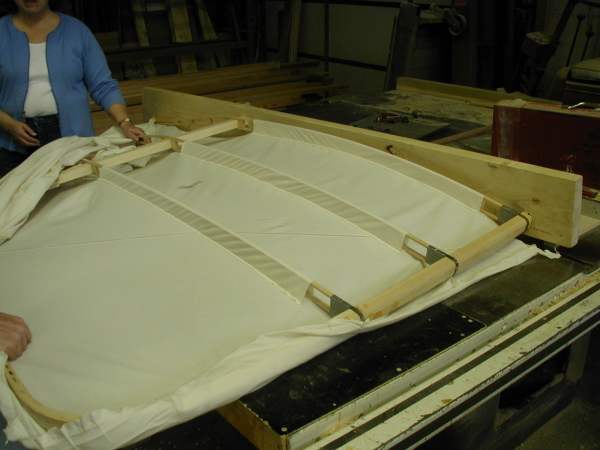 17.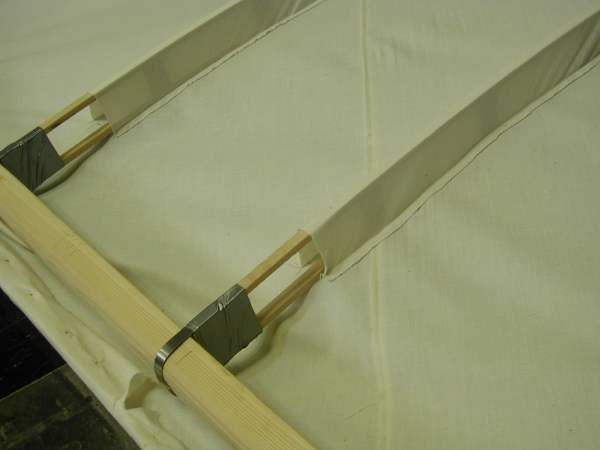 18.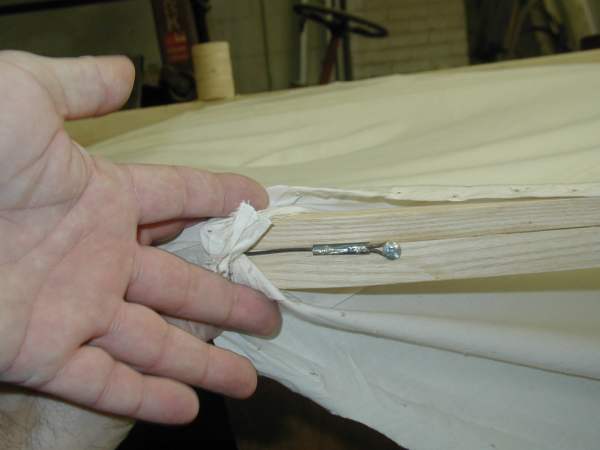 19.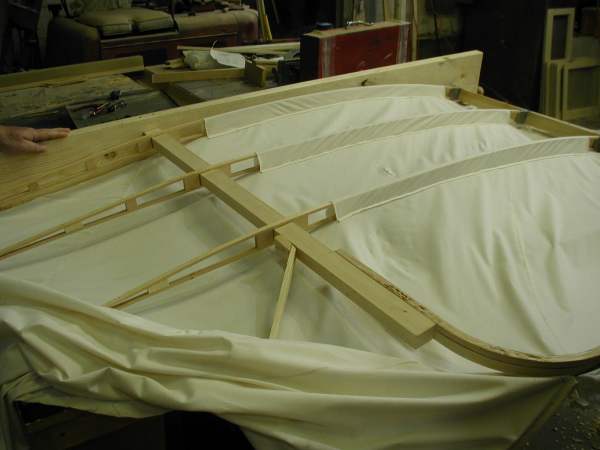 20.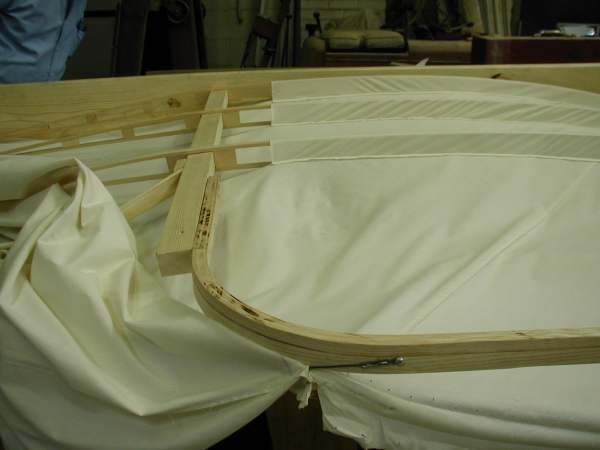 21.
More to come.