March 2, 2002 - Engine work and rib building.
Back to Photo Gallery page.
Today Ted and Bill continues work on the engine's transmission. Meanwhile Mark, Tom, Mike and Chuck work on building ribs.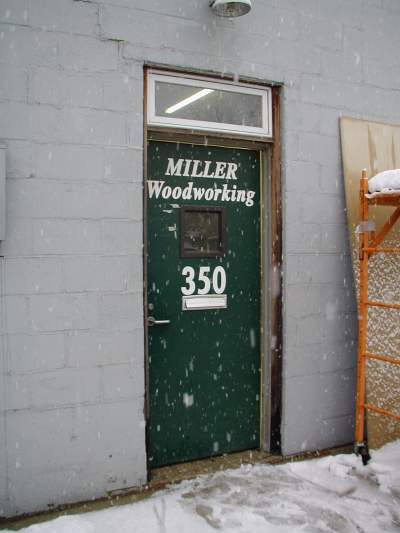 1. It was a snowy February day as we entered Miller's shop.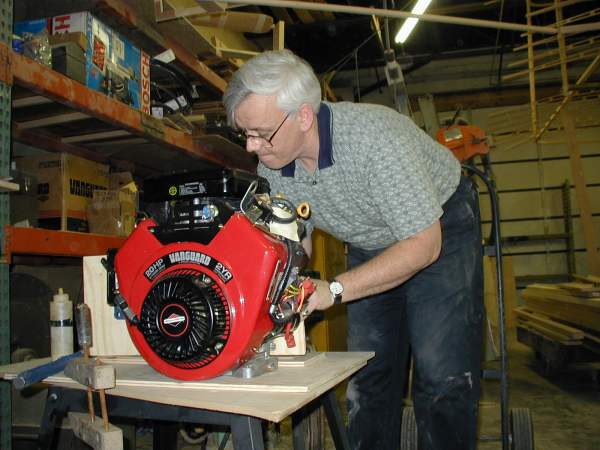 2. Ted was at work on the engine's transmission.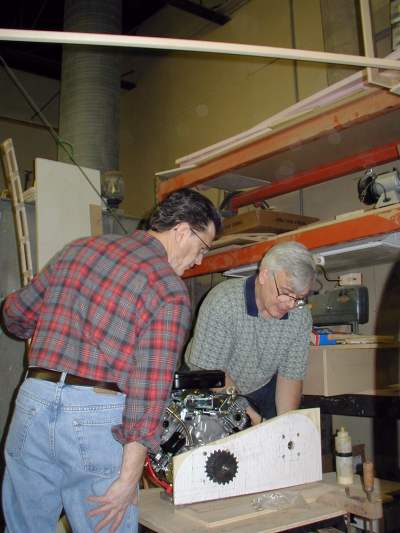 3. Chuck watches as Ted fits a sprocket shaft.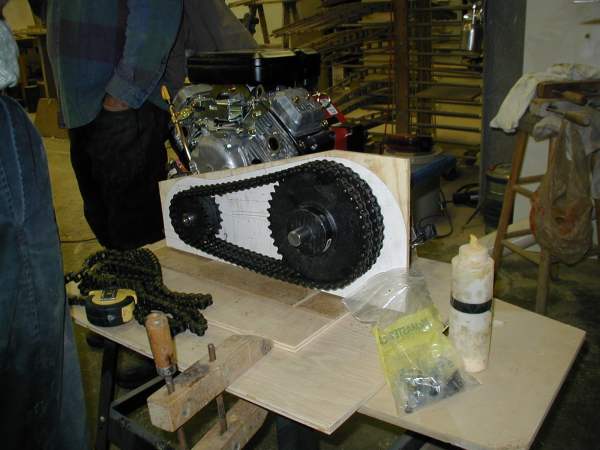 4. The metal parts are fit to the wooden mock-up.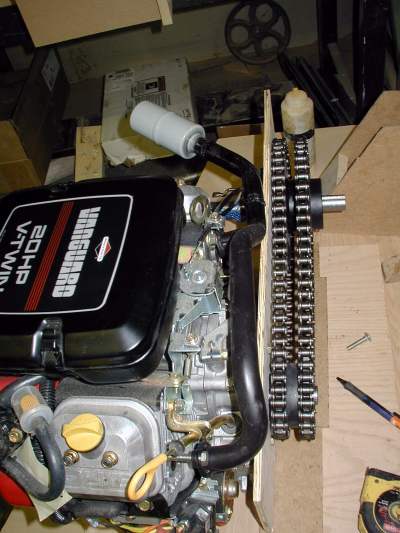 5. The double chains will provide strength.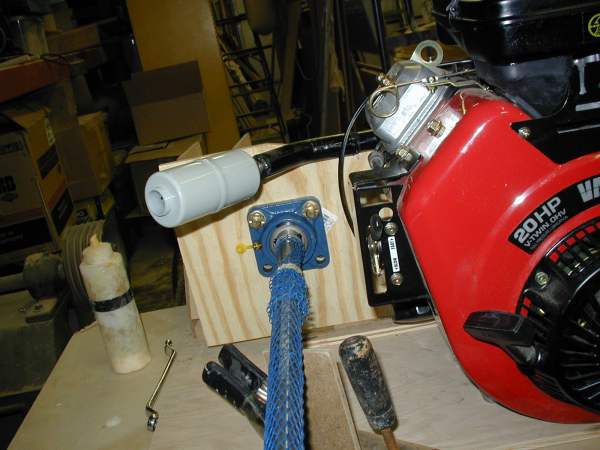 6. Another drive shaft is fitted into place.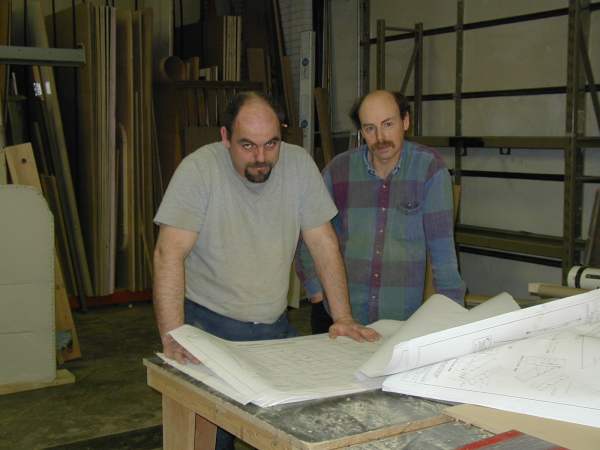 7. Oops... I think I disturbed a conference.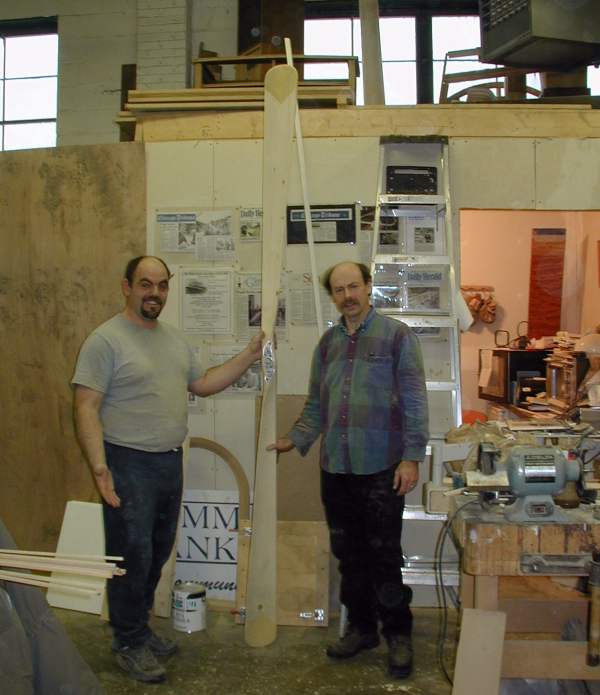 8. Jean asked me to get this shot of the boys next to the prop.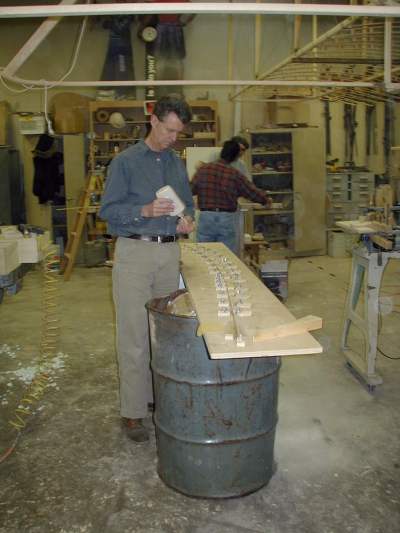 9. Tom starts to work building his thousandth rib.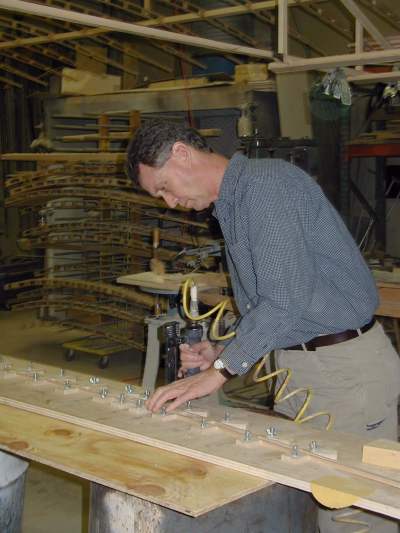 10. I think he could build ribs in his sleep by now.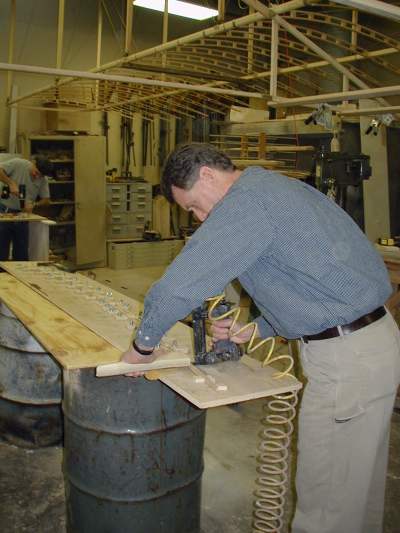 11.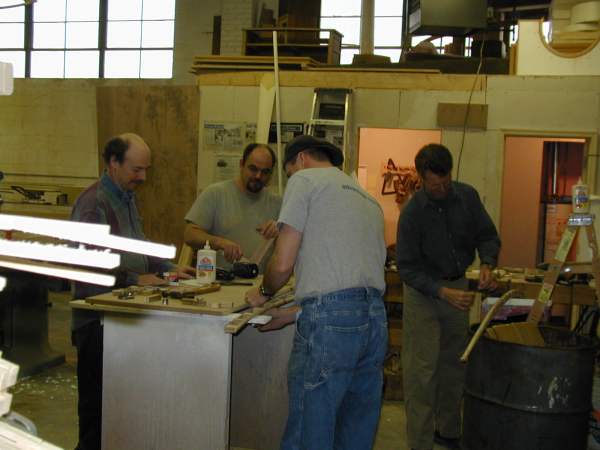 12. Hail, hail the gang's all here.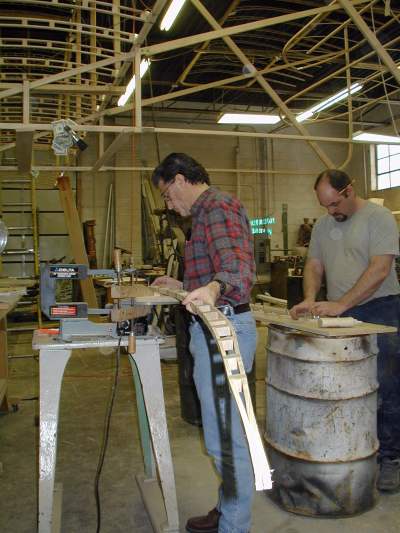 13. Chuck cuts slots for the metal end loops.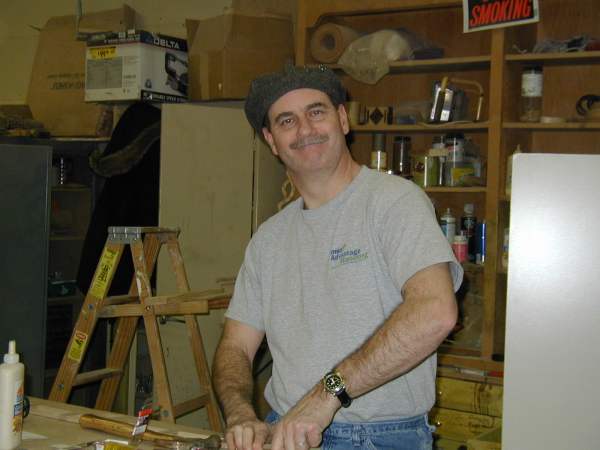 14. Today Mike's the man to fasten the end loop and band onto the rib.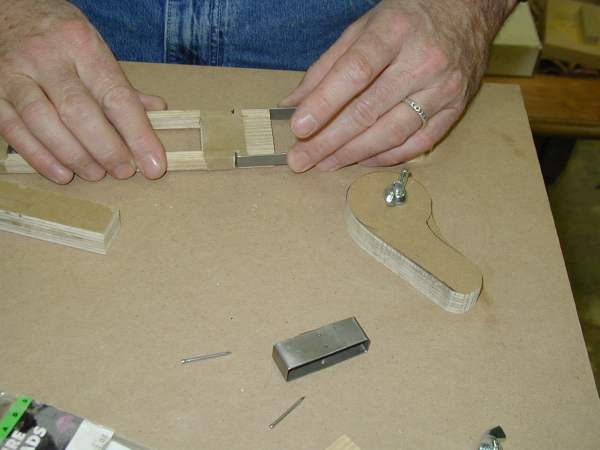 15. The end loop is fit into the slots Chuck cut earlier.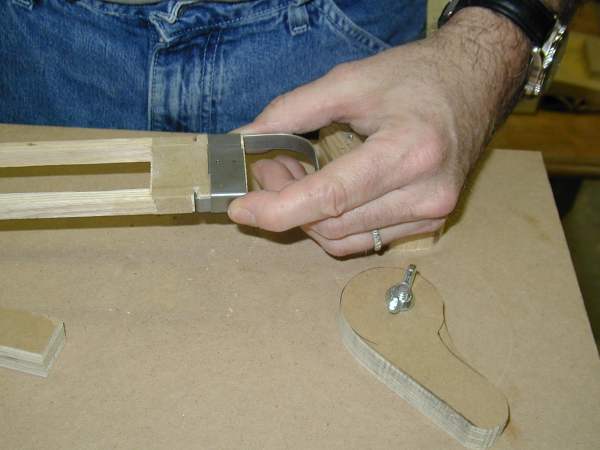 16. The band is slipped on.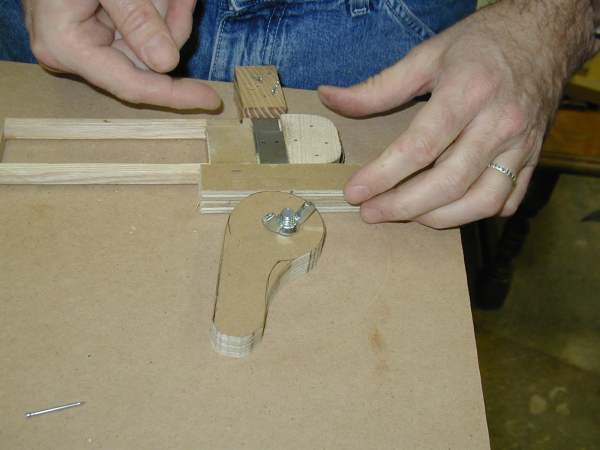 17. All is secured into the jig.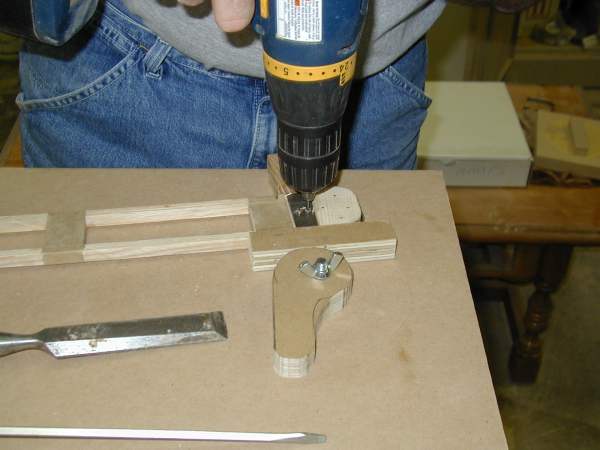 18. Holes are drilled through the wood.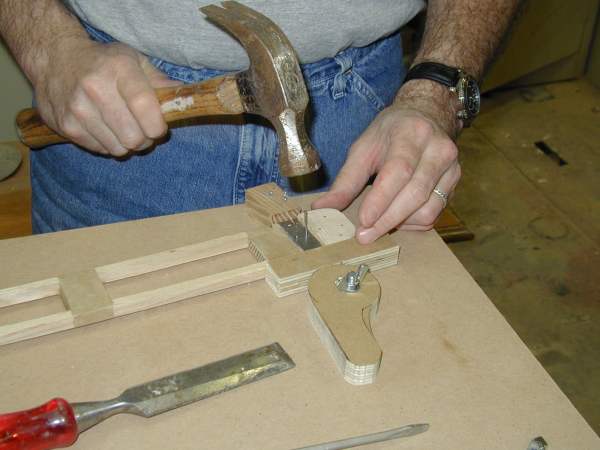 19. Nails are pounded in place.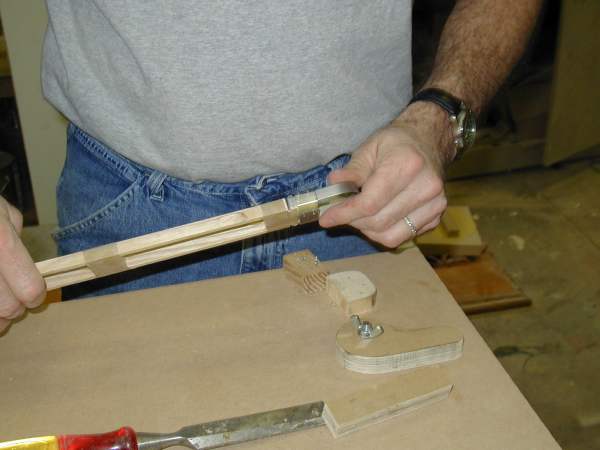 20. The rib is flipped over...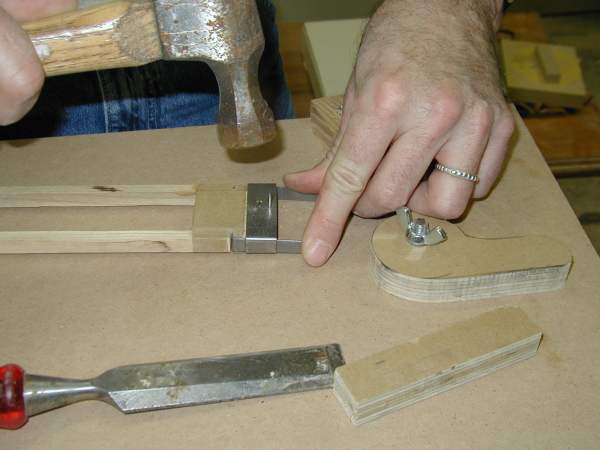 21. and the nail is bent over the other side of the band.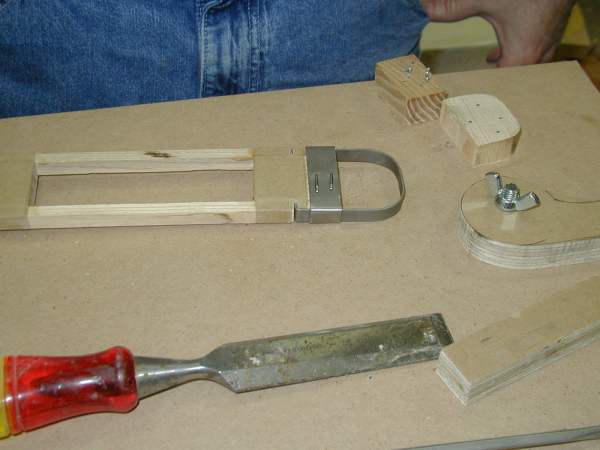 22. All finished. A work of art.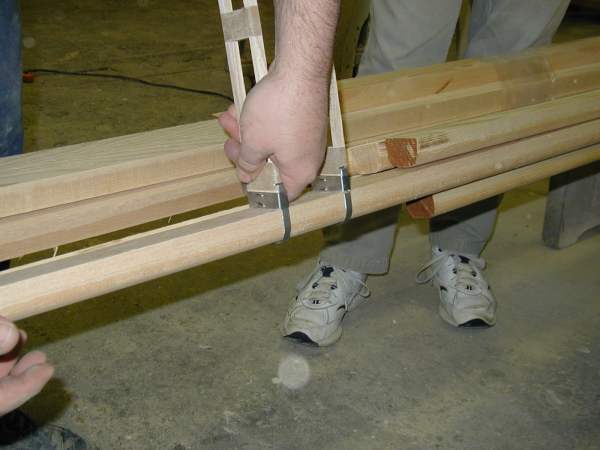 23. Two ribs are slipped onto a leading edge spar to demonstrate placement.
24. Chuck places a completed rib onto the rib rack.
More to come.