Progress Photos for
March 23, 2002 - The Wooden Frame Has Its First Weigh-In
Back to Photo Gallery page.
This is the first time we weigh the airframe to see if it's weight is not excessive.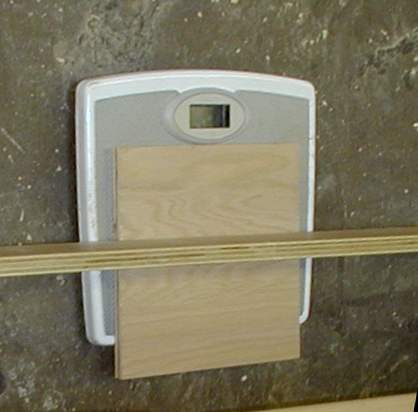 1. The scales we use are digital bathroom types.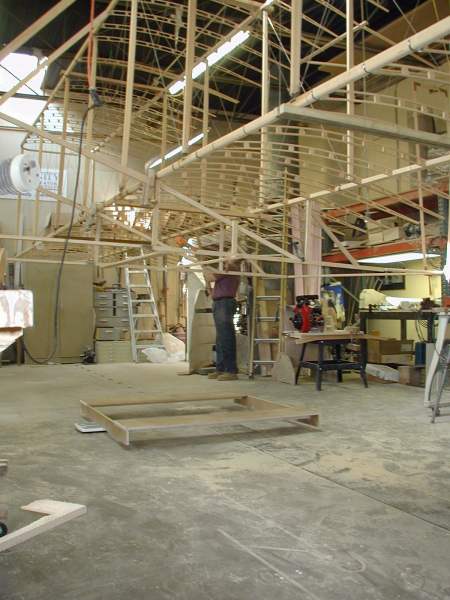 2. Down comes the "Spirit" for her first weight check.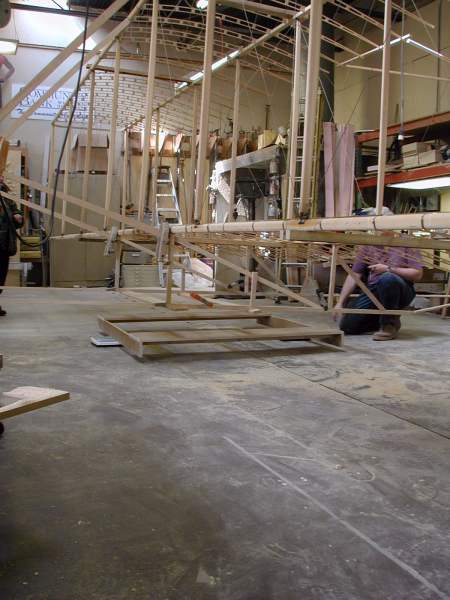 3. We've got to get it centered.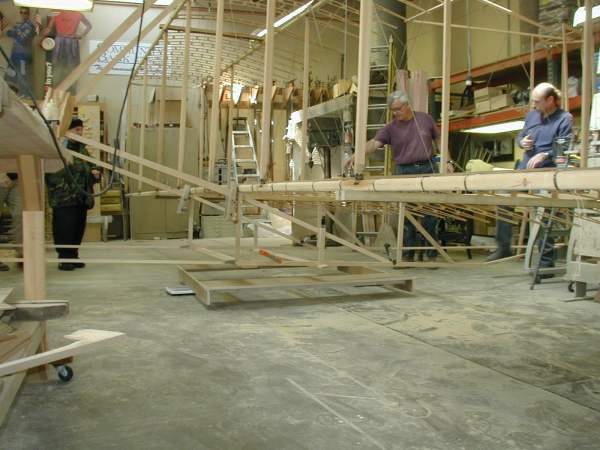 4.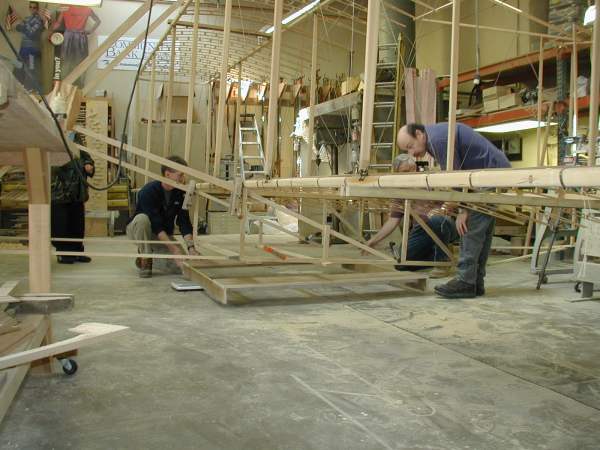 5. Go slow.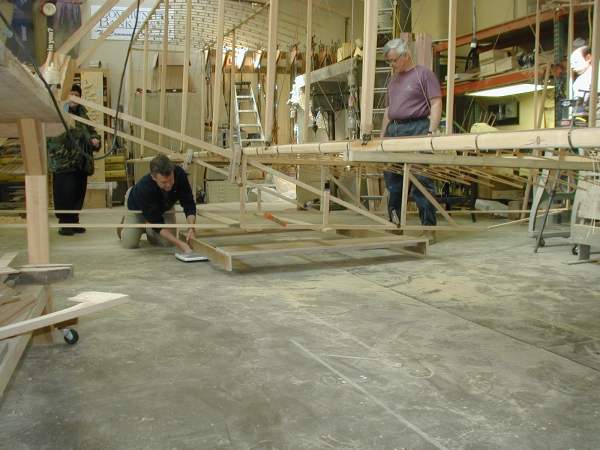 6.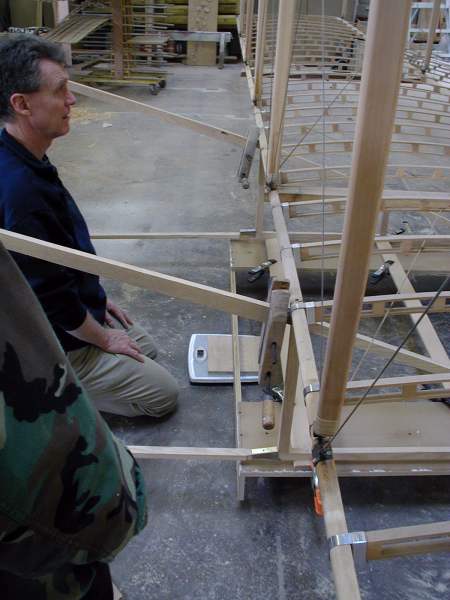 7. The results? Well, we're in the ballpark of our calculations.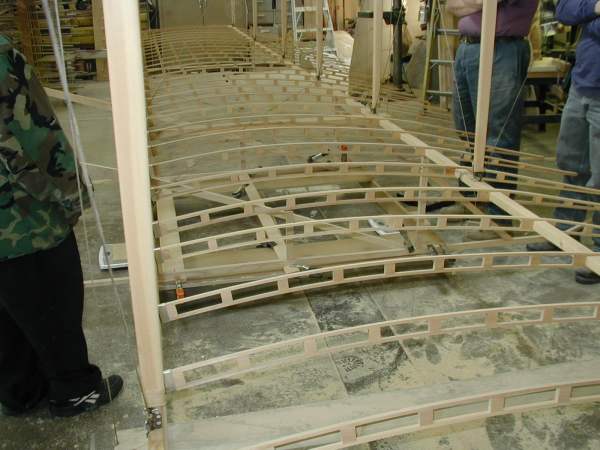 8. I think Mike's toe was on the scale.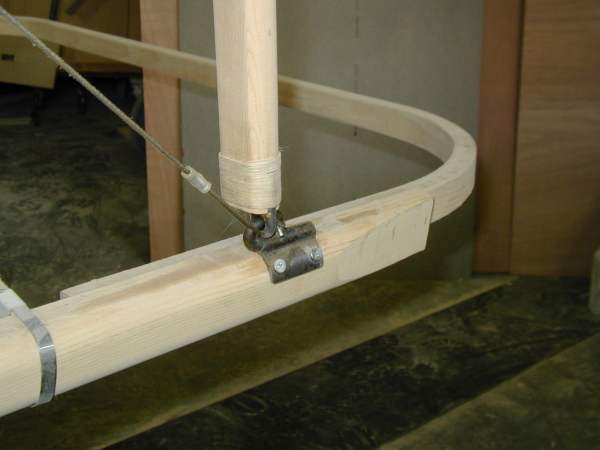 9. A couple of shots of the endbows.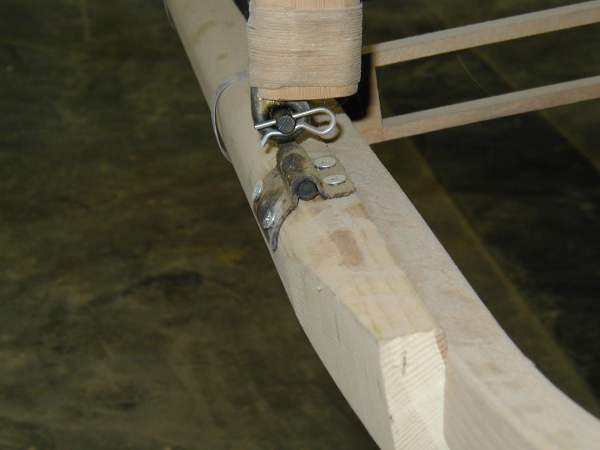 10. Ya, Bill, we know. The Phillips screws have got to go.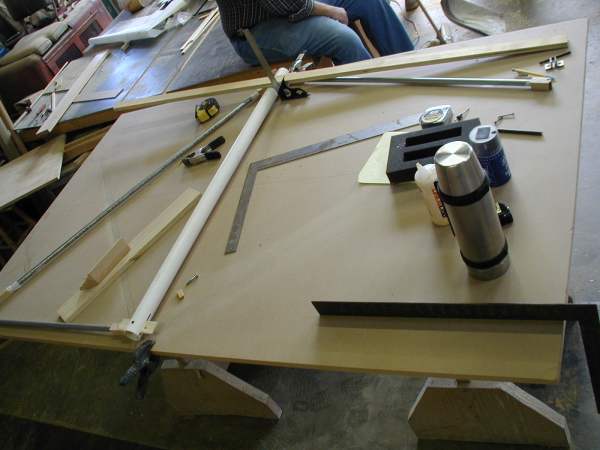 11. Work has started on mock-ups of the prop tubes.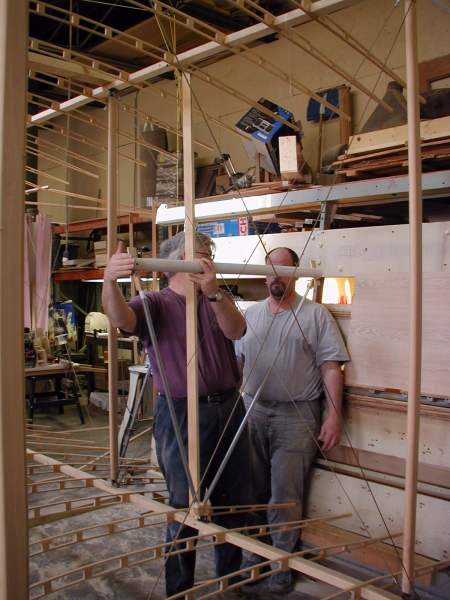 12. Ted and Mark fit the prop tube mock-up in place.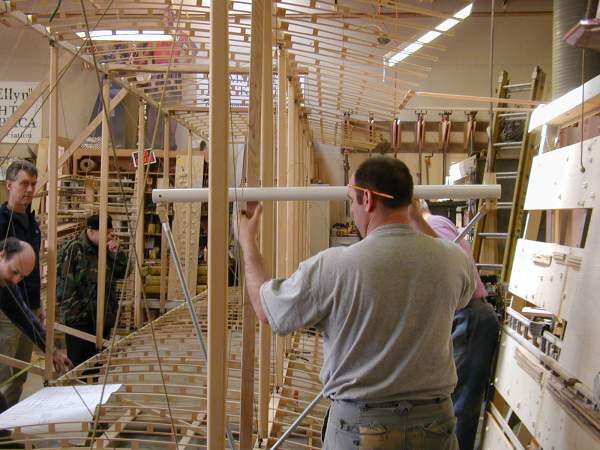 13. Vroom... vroom.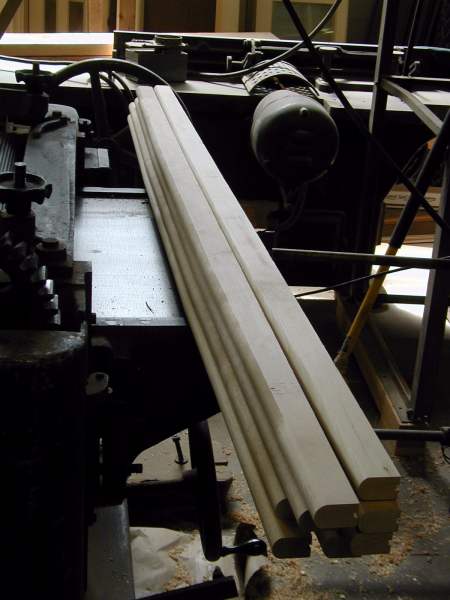 14. Several struts have been cut and are ready for hardware.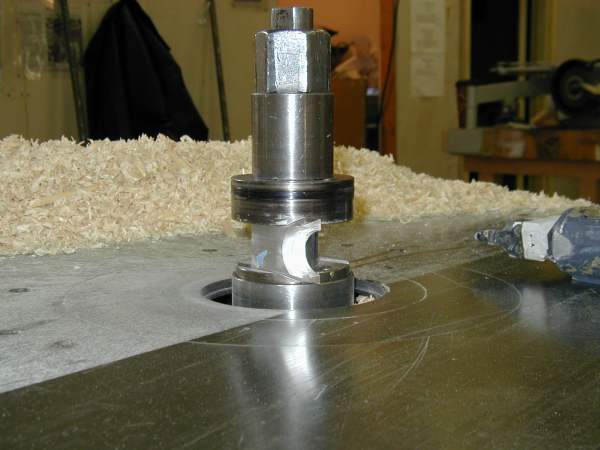 15. Here's the machine and knives used to shape the struts.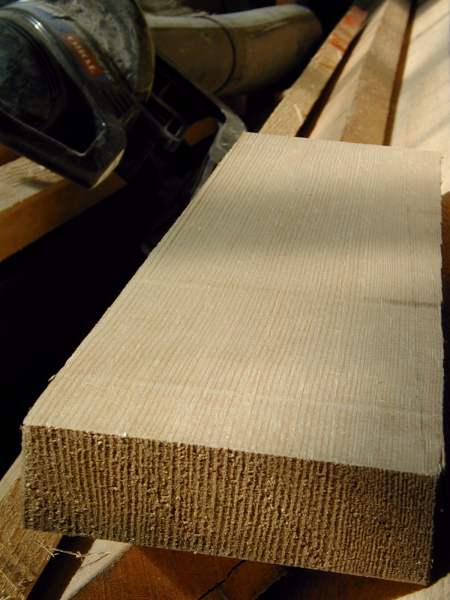 16. Here's a chunk of the aircraft-grade sitka spruce. The very tight, very straight grain is what makes it so desirable by airplane builders.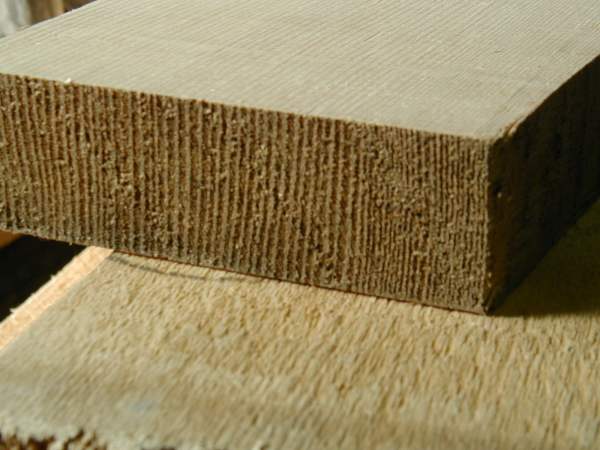 17. Thanks Horn Lumber for providing this quality spruce.
More to come.