Progress Photos for March 15, 2003
FAA Inspection Video Taped by History Channel
Back to Photo Gallery page.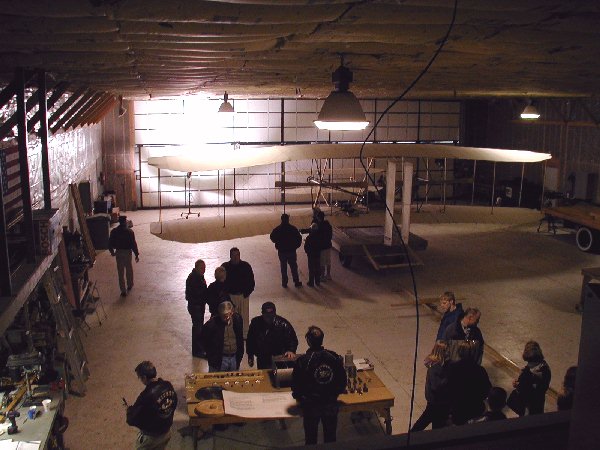 1. The day started out like most others with visitors coming through the hangar to view our Wright Flyer replica. The exception to today's activities was that the Spirit of Glen Ellyn was about to be inspected by an FAA inspector for certification as the History Channel's cameras recorded event.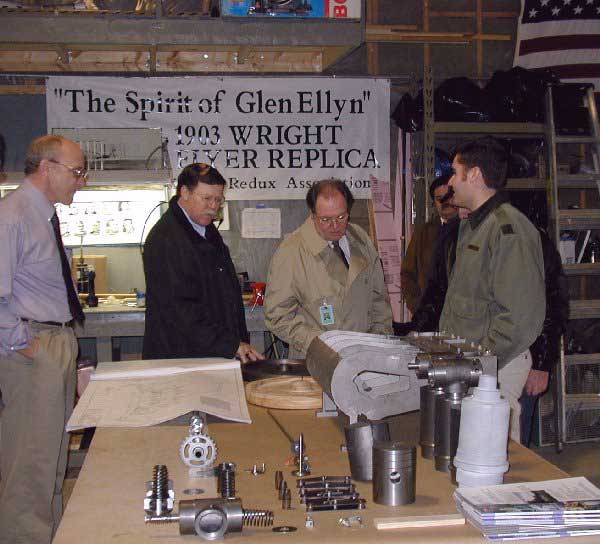 2. Before the inspection got started our visitors viewed the impressive array of replica engine parts displayed before them.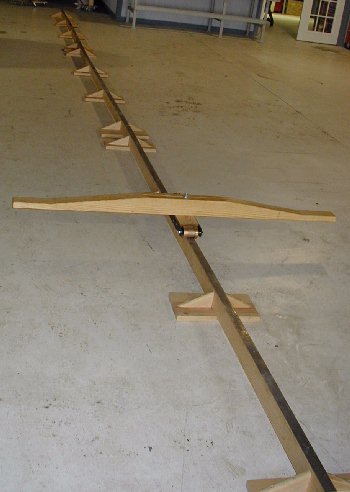 3. We also had the launch rail system presented for inspection as well.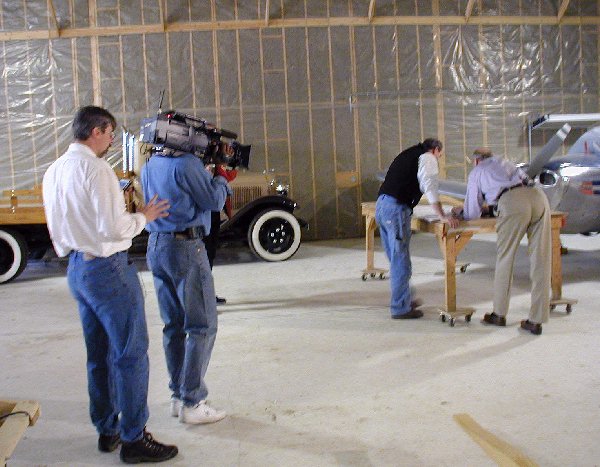 4. The History Channel's cameras start rolling as Mike Perry and FAA inspector Tom Soerens go over the Builder's Log and blue prints as the inspection begins.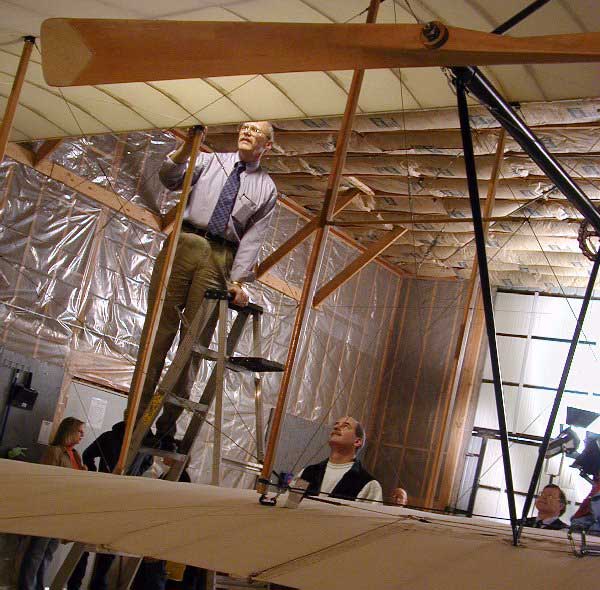 5. The wings get close scrutiny.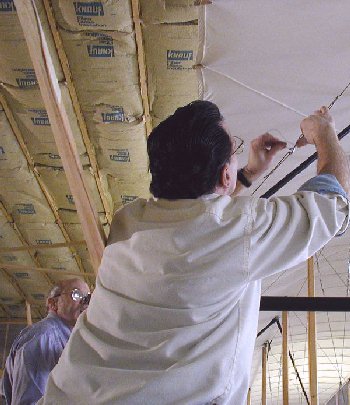 6. As Chuck Clendenin replaces an improper safety wire the inspection continues.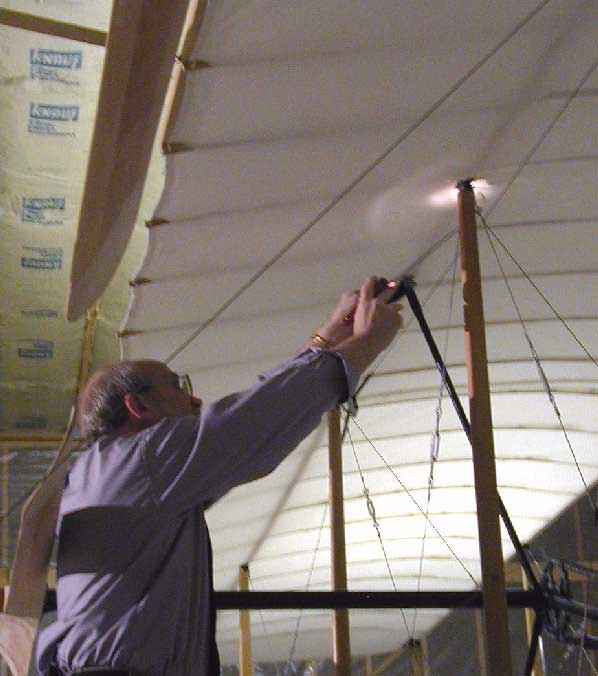 7. Every component is carefully scrutinized.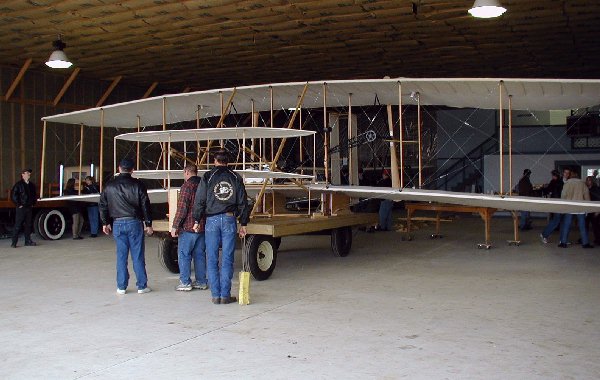 8. The final inspection requires the engine and drive train to be operated. Here the "Spirit" is moved outside the hangar for the test.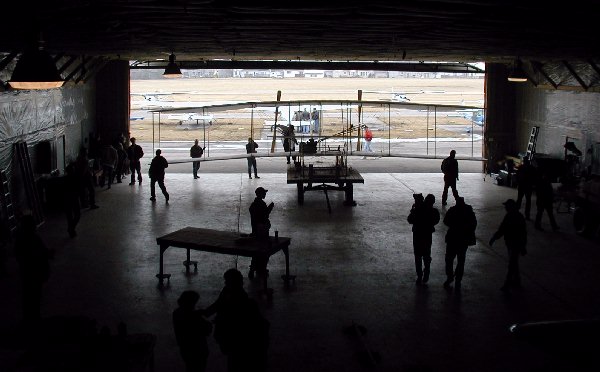 9. The engine is run up and all tests pass.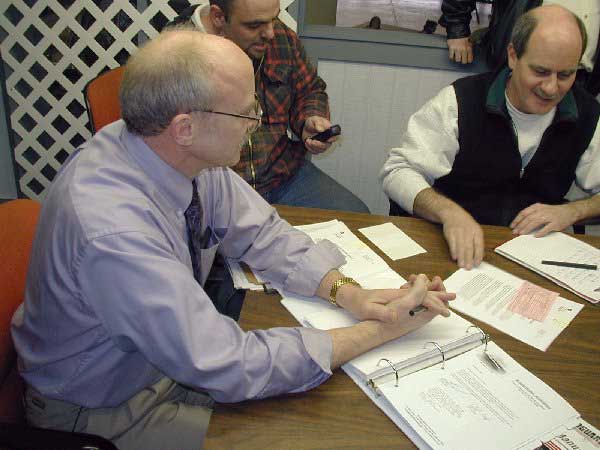 10. FAA inspector Tom Soerens signs the certificate of airworthiness.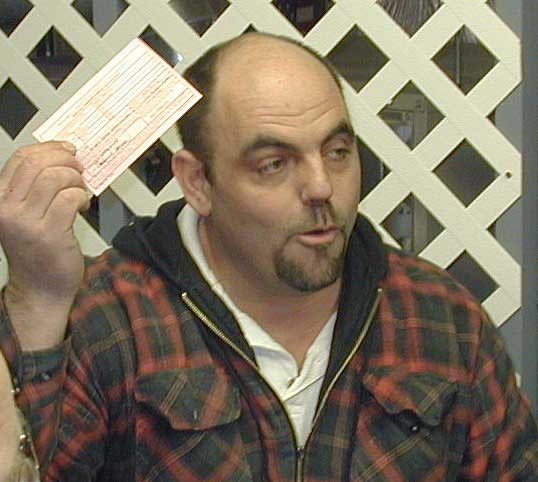 11. Mark Miller is one happy man.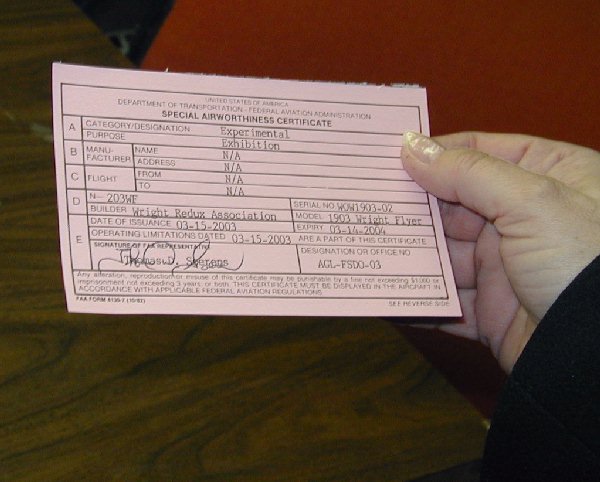 12. The Special Airworthiness Certificate in all its glory is viewed with pride by each team member.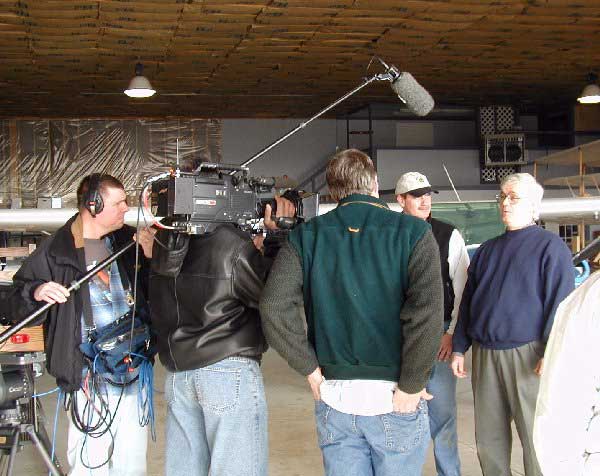 13. As this day wraps up Mike Perry and Ted Craft are interviewed before the History Channel cameras.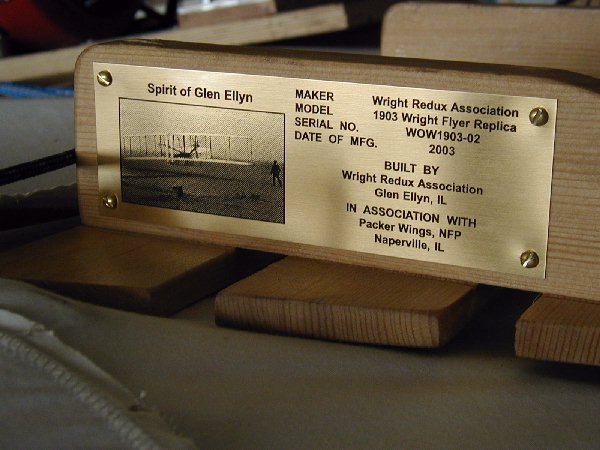 14. The Spirit of Glen Ellyn wears her identification plate proudly now that she is certified airworthy.
More to come.