Progress Photos for October 13, 2002
Lift Tests
Back to Photo Gallery page.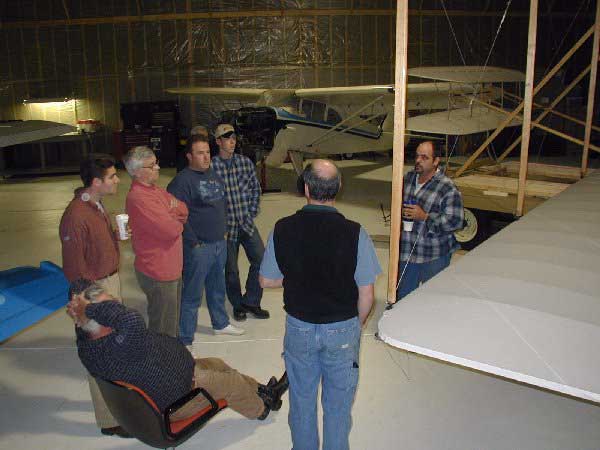 1. The Wright Redux and Packer Engineering crews gather to discuss the day's plans for testing
the "Spirit's" lift capabilities.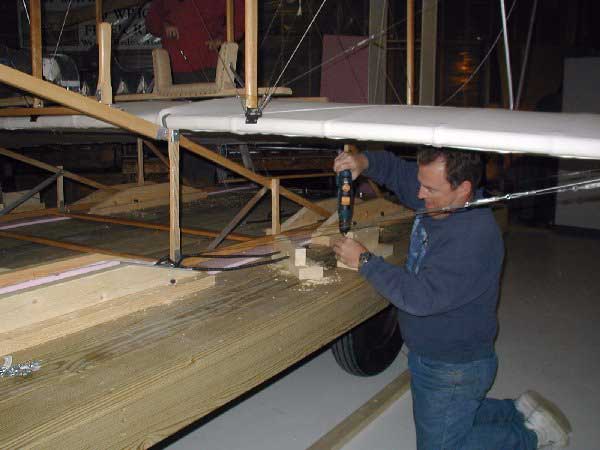 2. John Nowicki of Packer Eng. builds one of the many systems for securing the airframe
while still allowing it to lift.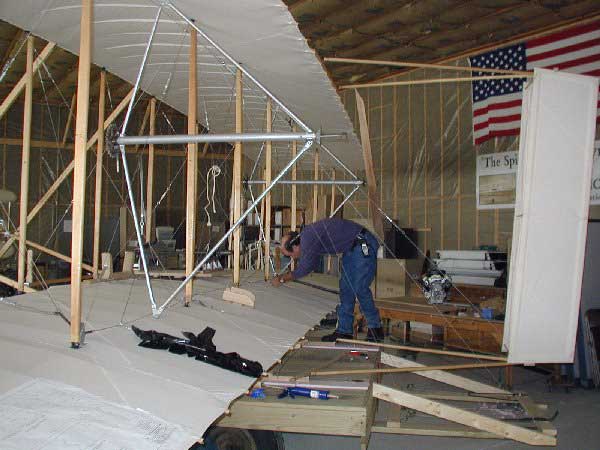 3. Bill Mumford of Wright Redux secures the prop tubes.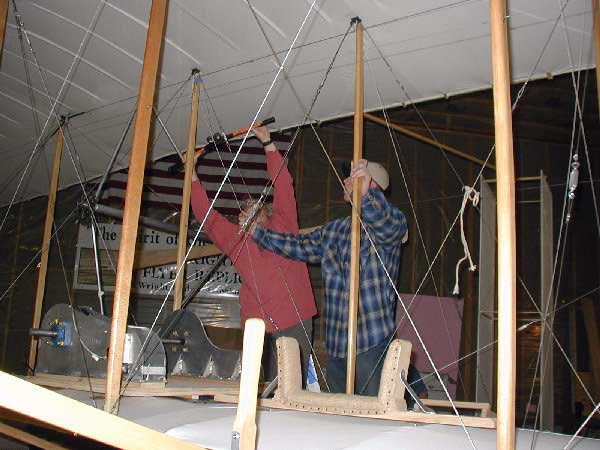 4. Ted Craft and John Nowicki Jr. add more securing cables to the upper wing.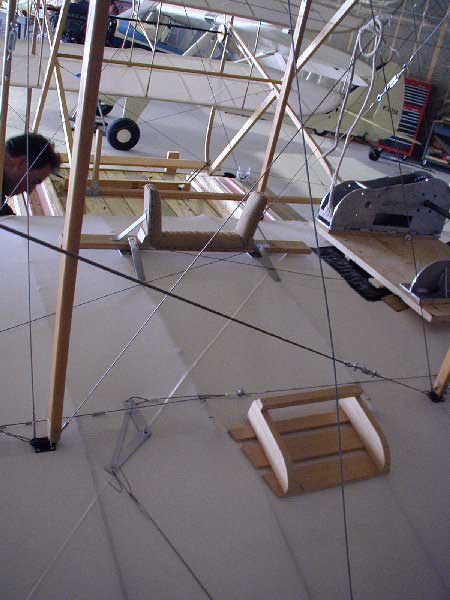 5. The pilot's position sits empty for now. Even the slender Orville and Wilbur must have
found it tricky to weave themselves through the web of trusses prior to taking position.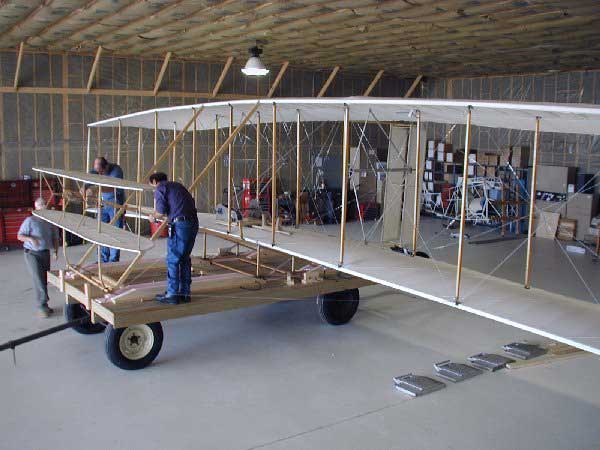 6. Ted Craft, Mike Perry, and Bill Mumford finish the canard security before rollout.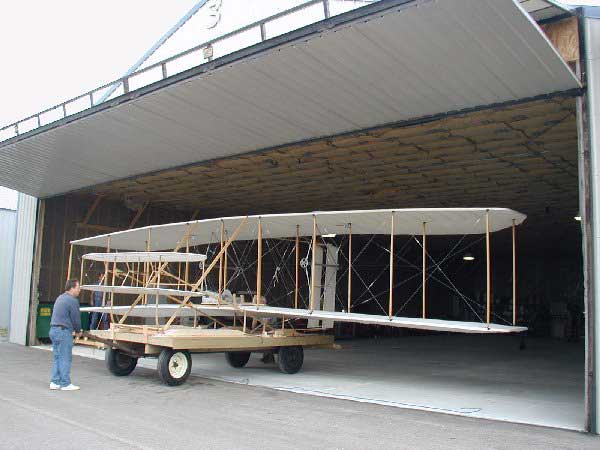 7. The "Spirit of Glen Ellyn" rolls out into the fresh air for the very first time, dressed in her finest
cotton muslin and wired for flight (the crew is wired too).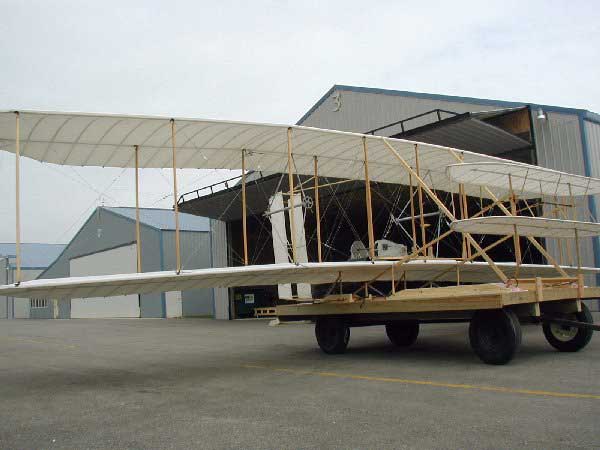 8. "Aaaah, the wind beneath my wings."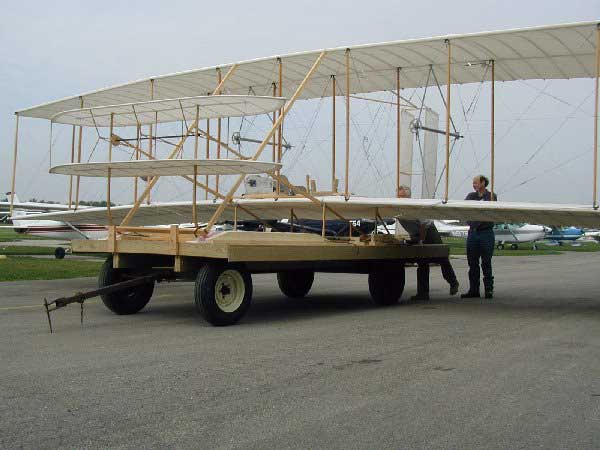 9. She's looking good from any angle.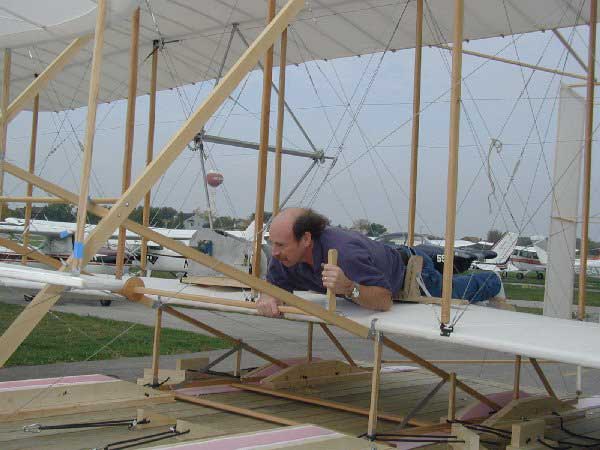 10. Bill Mumford hops (weaves himself) into position to demonstrate how a very vulnerable pilot
takes control of the Flyer.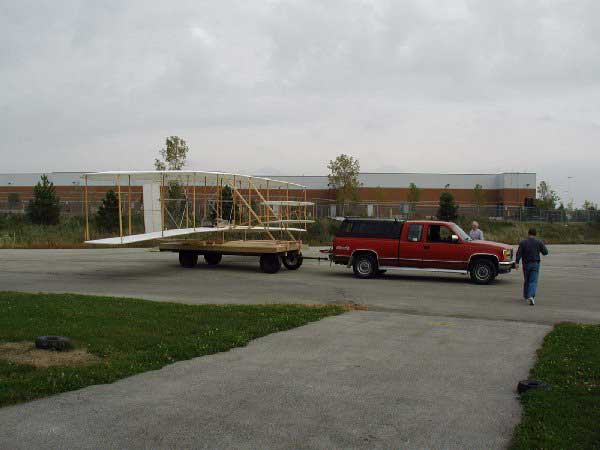 11. Hitched-up and ready to roll.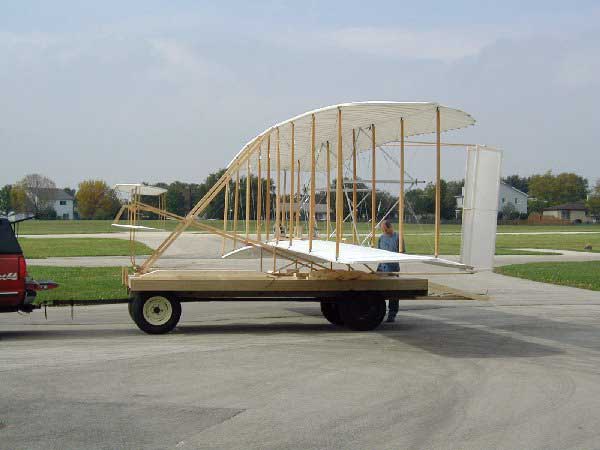 12. Mike Perry makes a few final checks before the first test.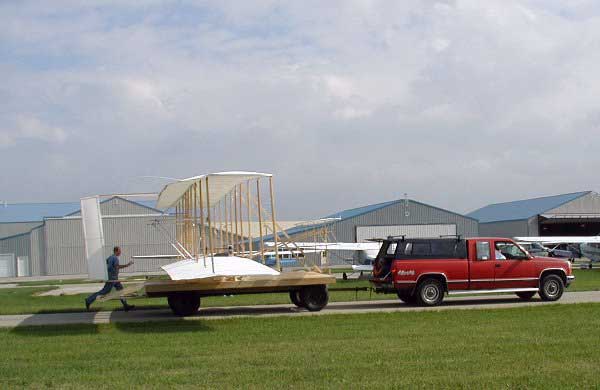 13. Dr. Ken Packer pilots the pickup giving the pilotless "Spirit" her first rush of airflow.
Mike runs along side like a cautious father aiding his child's first bicycle ride.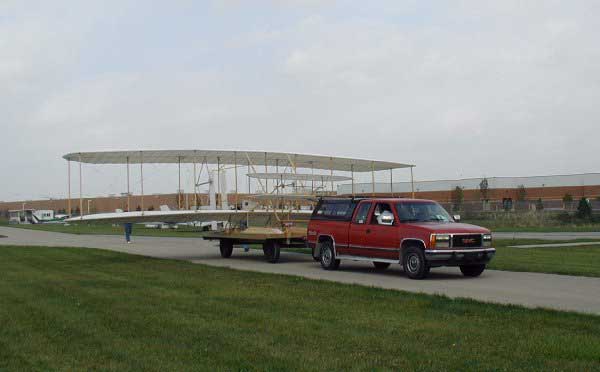 14. Although it's dificult to see clearly, airflow through the canard lifts the front end ten inches
off the trailer.
More to come.