October 15, 2002 - Wright Redux Association
and Packer Engineering, Press Day
Back to Photo Gallery page.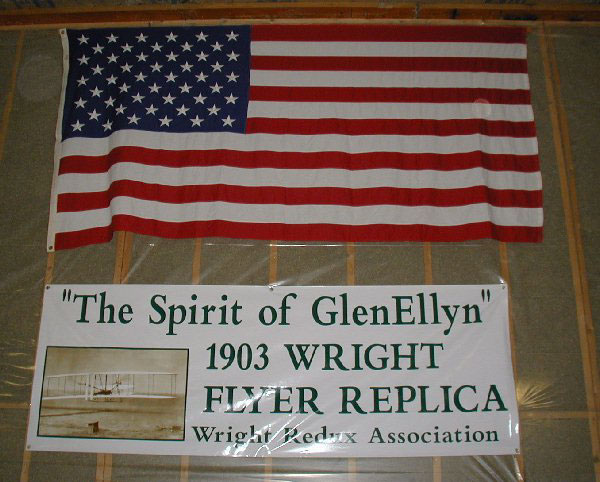 1. Wright Redux and Packer Engineering welcome the press on the momentous day.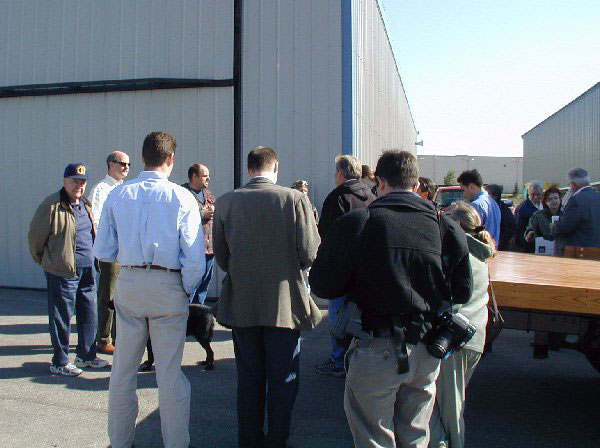 2. Gathered outside the hangar the press, photographers, members of Wright Redux and Packer Engineering
listen to Mark Miller and Dr. Ken Packer make their announcement.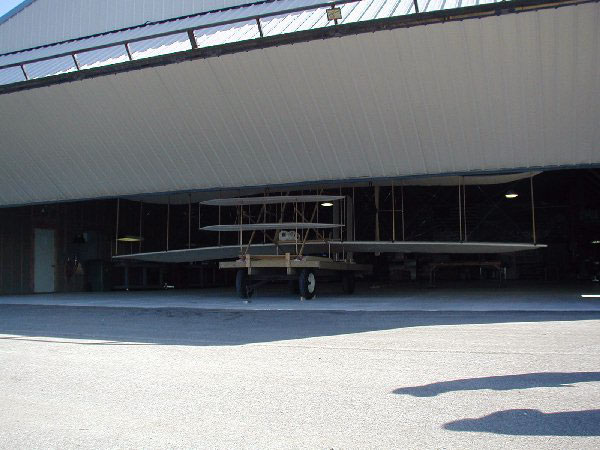 3. Hangar doors slowly open to reveal the "Spirit of Glen Ellyn."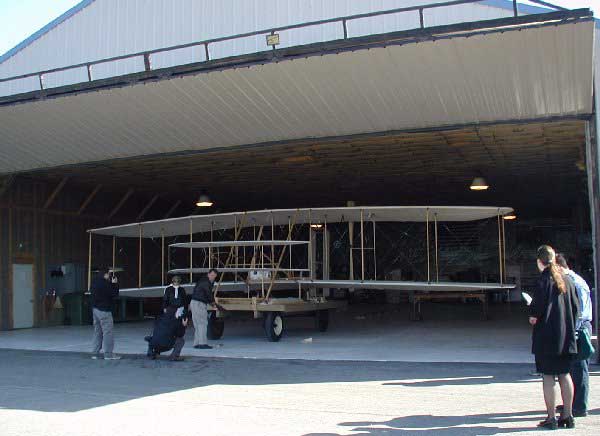 4. The "Spirit" is shown publicly for the first time in this advanced state of construction.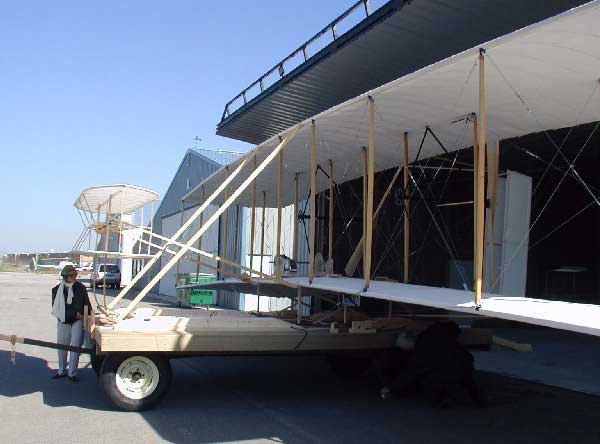 5. The Flyer looks great on this beautiful sunny day.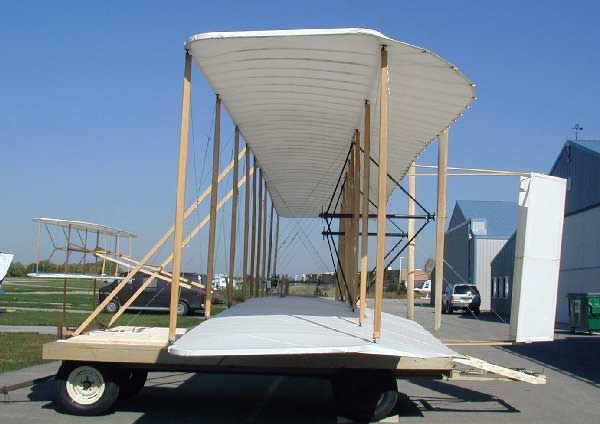 6. This profile shows one of her many best sides.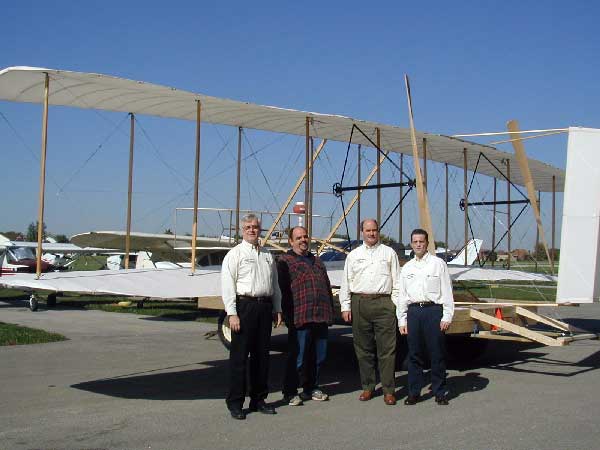 7. The Wright Redux Association crew members available for the announcement are from left to right:
Ted Craft, Mark Miller, Mike Perry, and Chuck Clendenin.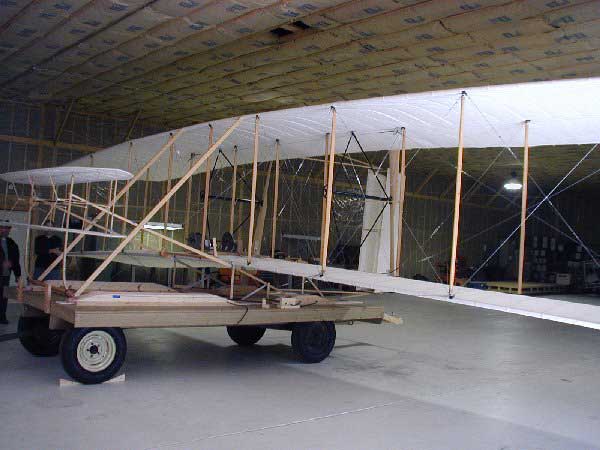 8. The "Spirit" sets tethered to her training wheels.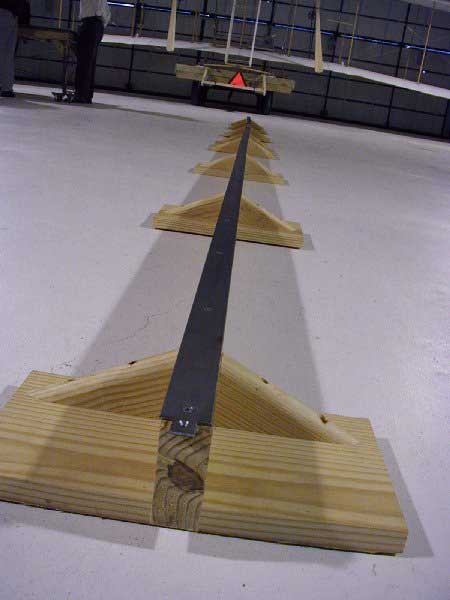 9. A portion of the launch track to be used for the 100th anniversary flight
sets in position behind the Flyer.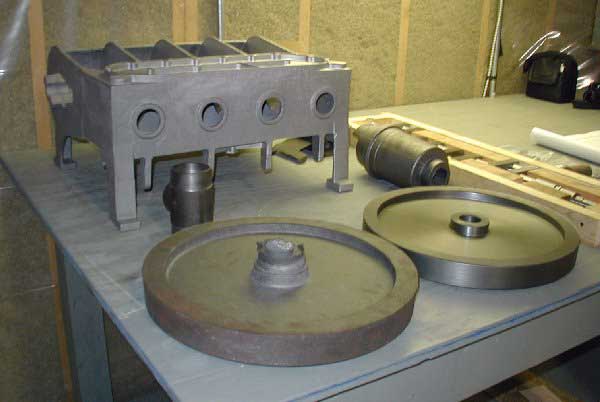 10. The Packer Engineering team displays a portion of the engine parts manufactured so far.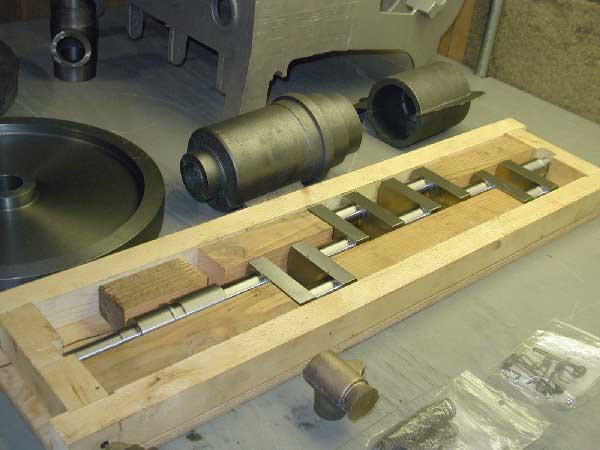 11. This is a clear view of the engine's crank shaft.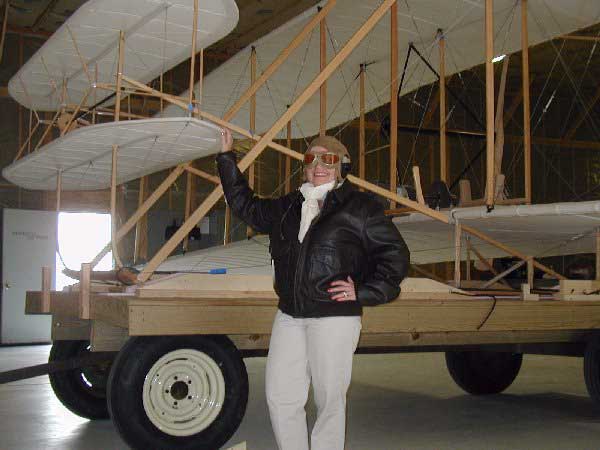 12. Packer Engineering's Penny Rusch poses next to the "Spirit" to show her spirit.
Thank you to everyone for sharing this day of excitement with Wright Redux and Packer Engineering.
More to come.