Progress Photos for October 27, 2002
Weigh-In & CG Established
Back to Photo Gallery page.
"This weight and balance determination has been accomplished in accordance with applicable Federal Aviation Regulations and Advisory Circulars AC43.13-1A & AC65-19G." So says the report presented to Wright Redux by FAA certified inspector Edward E. Meyer.

Today October 27, 2002, Ed Meyer weighed and balanced the Spirit of Glen Ellyn. The good news is she has a center of gravity dead-on to the crown of her wings. This is the best possible place for an aircraft's CG. The bad news? She's slightly over weight. But we have a good idea of the cause and plan to remedy that over the upcoming weeks.

This series of photos shows the FAA approved scales, fiber optic cables, and calculating instrumentation and its placement for the measuring to take place.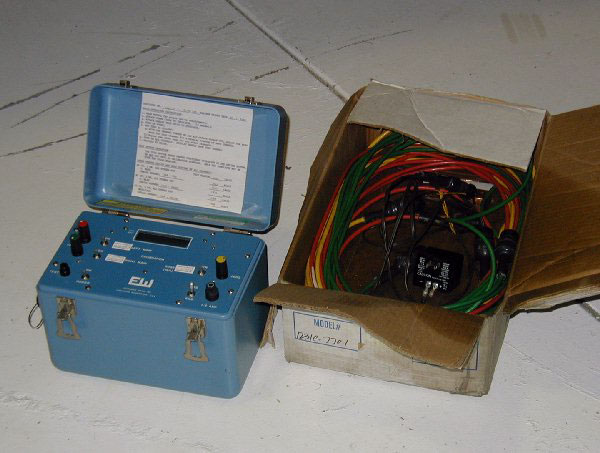 1. Weight calculating instrument and fiber optic cables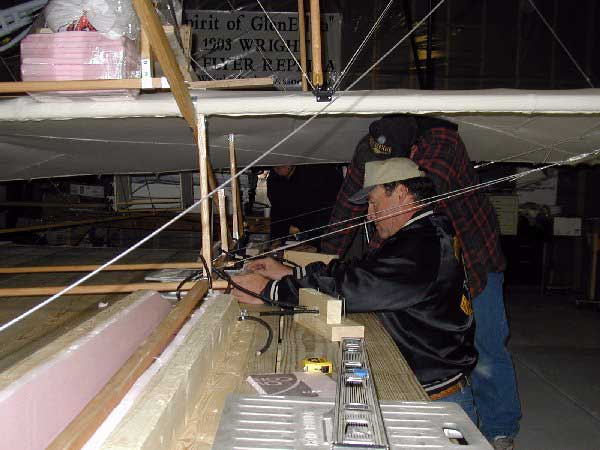 2. John Nowicki and Mark Miller raise the aircraft and slip the left scale in place.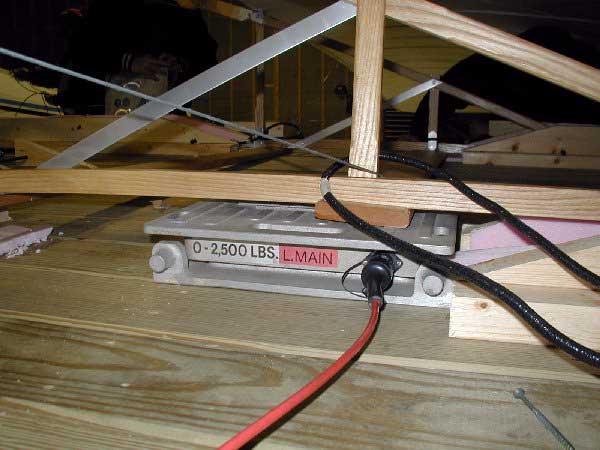 3. The left side scale is cabled and ready.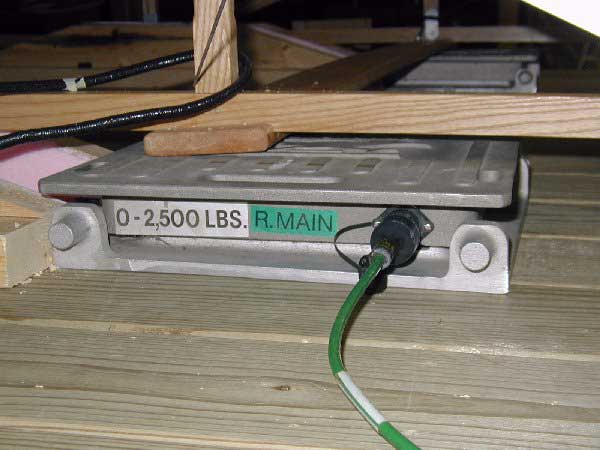 4. They do the same for the right side scale.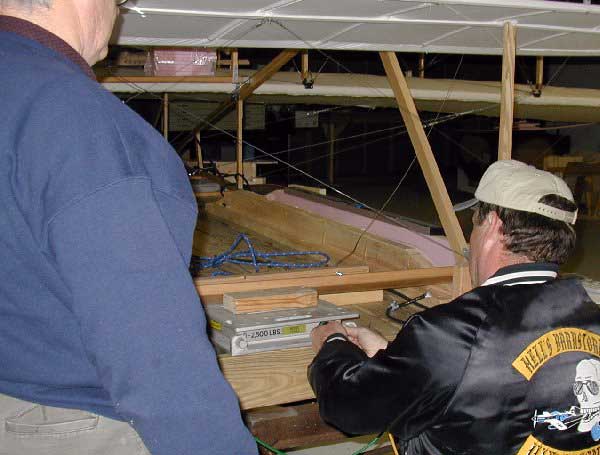 5. Ted Craft and John Nowicki position the nose scale in place.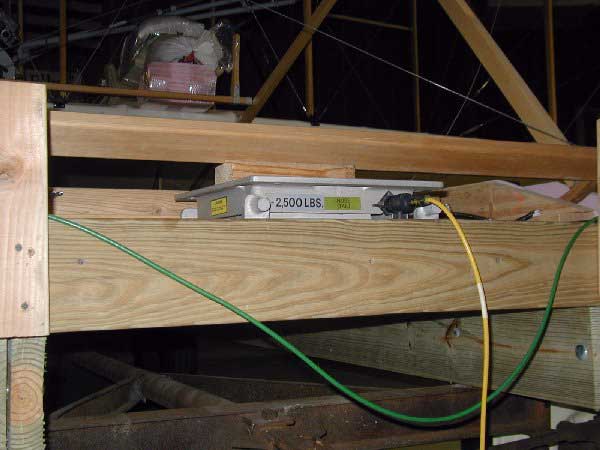 6. Nose scale connected to the fiber optic cable.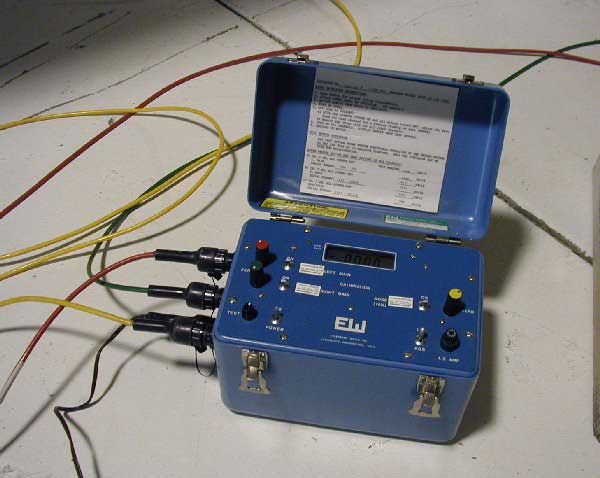 7. The blue box is cabled and ready.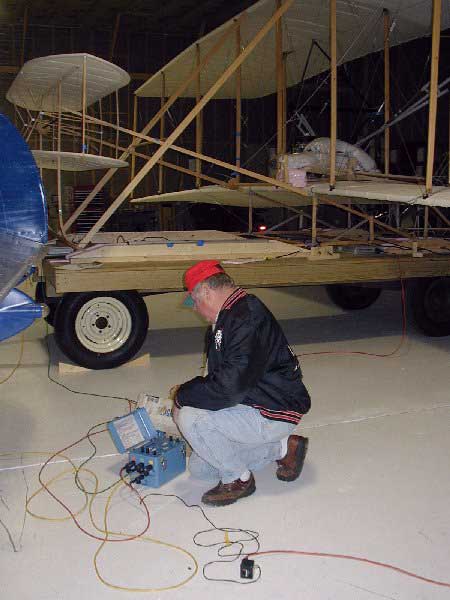 8. Ed Meyer initiates the calculations and notes the readings.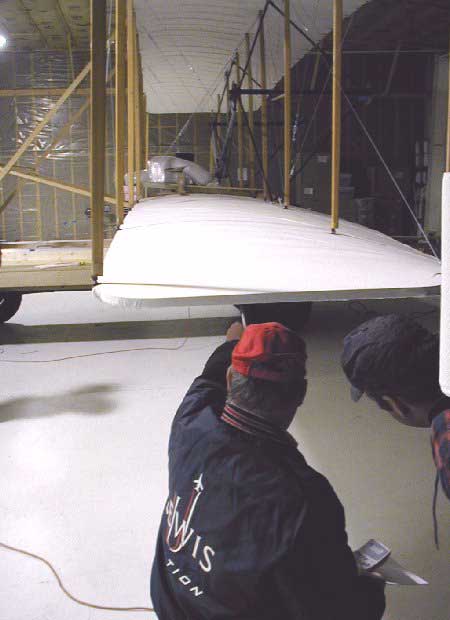 9. Conclusion is that the crown of the wing is centered right over the center of gravity. Ed points this out to Mark Miller.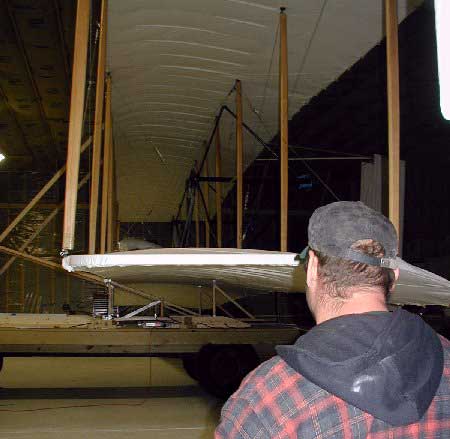 10. We all have a look. High fives all around.
More to come.