Photos for July 4, 2003
Glen Ellyn Fourth of July Hometown Parade.
Back to Photo Gallery page.
The Wright Redux Association was selected as Glen Ellyn's July 4th Parade Grand Marshals. These photos show how Wright Redux brought the "Spirit of Glen Ellyn" to its hometown for a grand promenade down Main Street.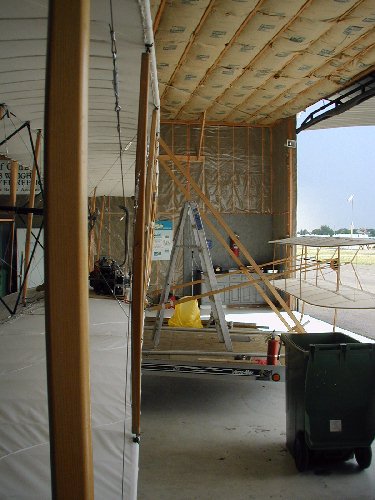 1. The "Spirit of Glen Ellyn" is pulled from the hangar to prepare for her ride to Glen Ellyn.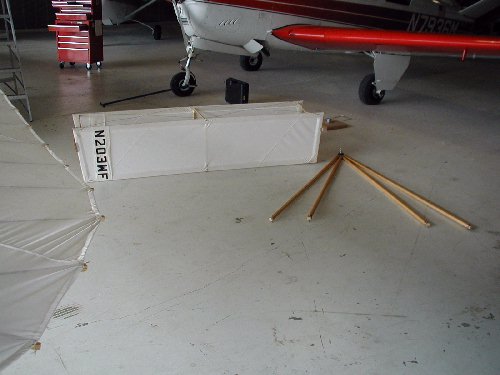 2. The tail is removed.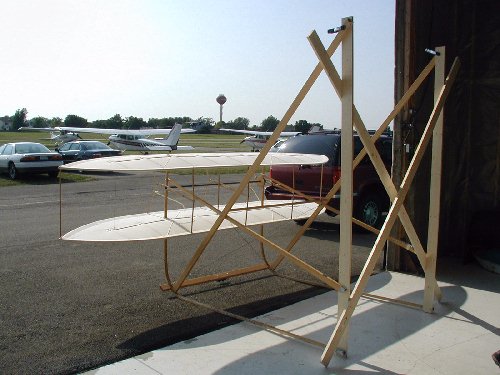 3. The canard is removed.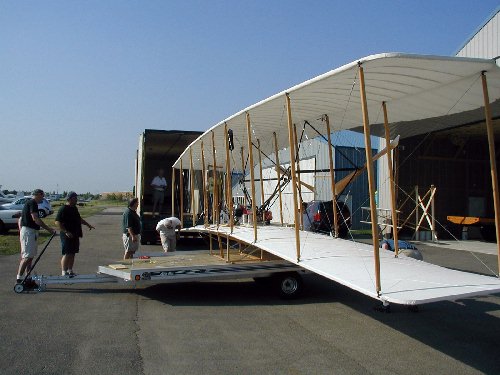 4. The team prepares to move the wings into the trailer.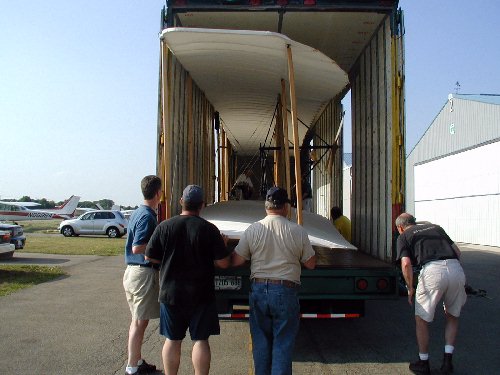 5. Gingerly moving the wings into the trailer, they fit with only inches to spare.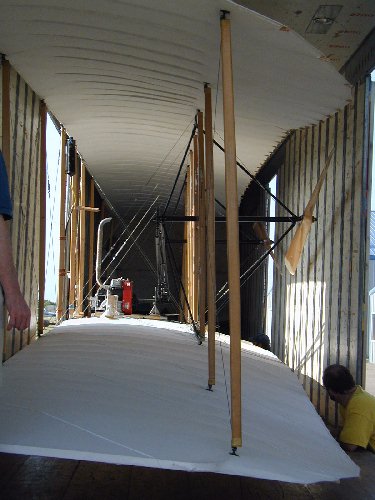 6. … and we mean inches.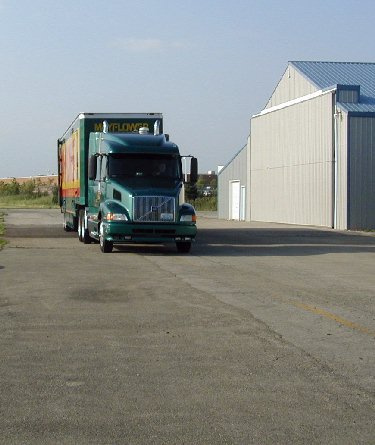 7. The truck moves out for the 10 mile trip to Glen Ellyn.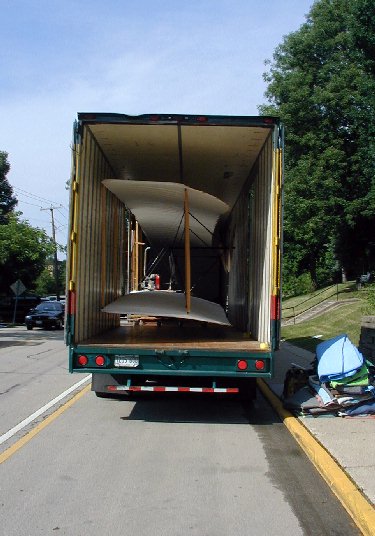 8. At the parade staging area the truck doors are opened.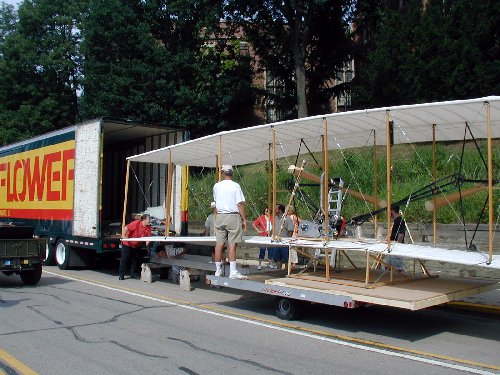 9. She sustained not a single bruise.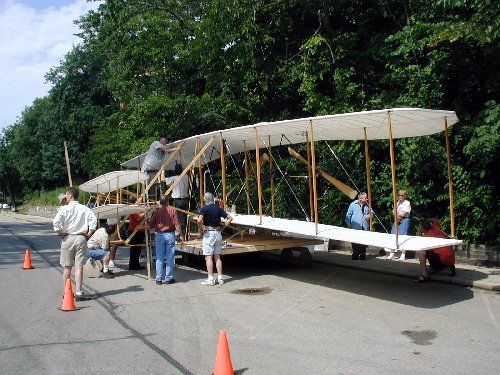 10. The team reassembles the canard.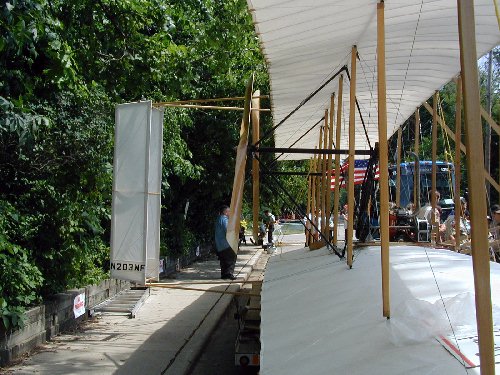 11. ... then the tail.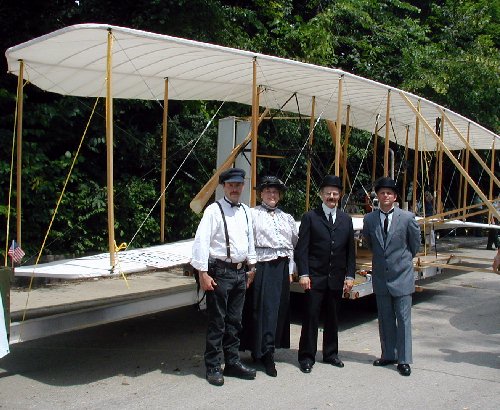 12. Bill Mumford, Jean Mumford, Jim Wright and Ken Kirincic give us a flavor of the Wright's in their period clothing.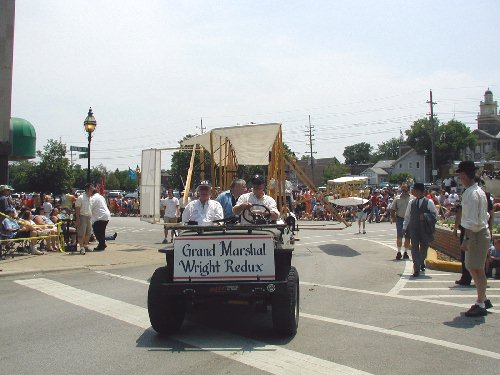 13. The "Spirit of Glen Ellyn" turns up the Main Street of her namesake.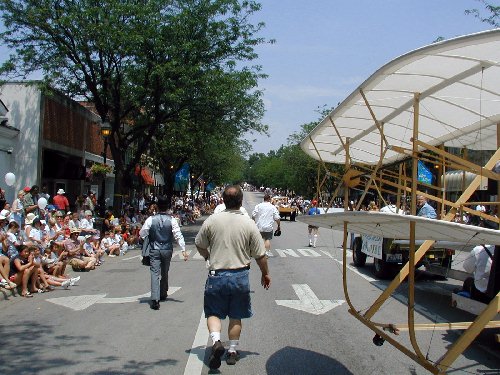 14. The crowd shows appreciation with their applause.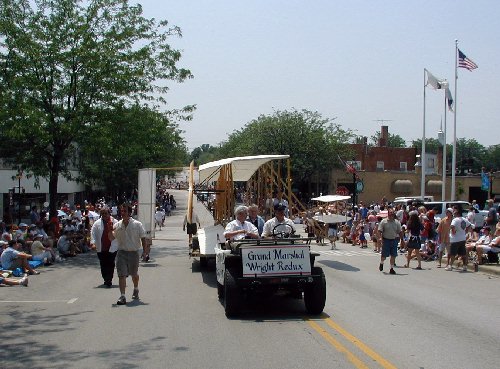 15. Driving the tow vehicle is Mike Perry with his dad Rick Perry along side.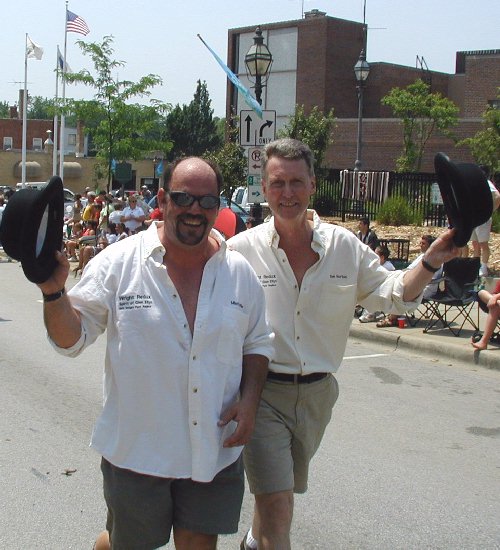 16. Mark Miller and Tom Norton the originators of this project doff their derbies as they thank the hometown crowd.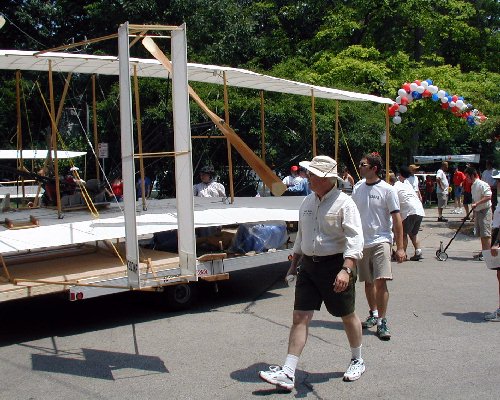 17. Ted Craft keeps a close eye on "The Spirit" to make sure she has a comfortable ride.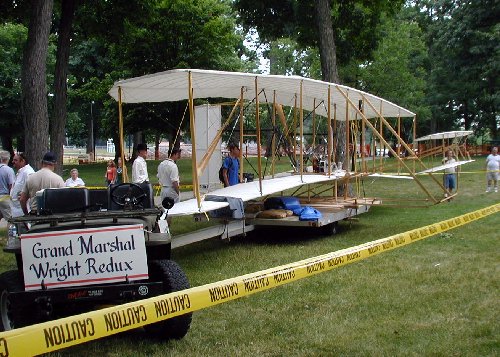 18. The Flyer is placed on display at the Lake Ellyn Park for all to view after the parade.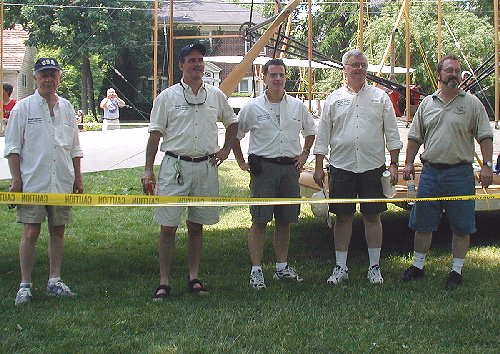 19. A few of the Wright Redux team pose for a photo. Rick Perry, Mike Perry, Chuck Clendenin, Ted Craft and Steve Klein.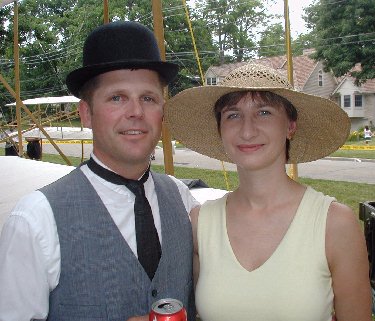 20. One of our pilots Ken Kirincic poses with his wife Marie.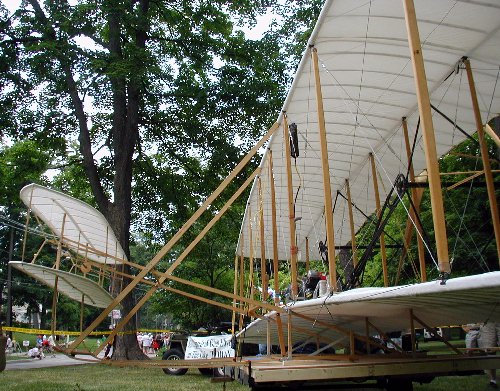 21. The "Spirit of Glen Ellyn" displays her beauty.
More to come.