Photos for September 18, 2003
Ready to Roll to the Museum for Flight
Back to Photo Gallery page.
Thursday September 18, 2003 The Flyer is moved to MSI for flight preparation.
1. At around 6am the crew arrives at the hangar to prepare the Flyer for its final journey to the Museum of Science and Industry (MSI) in Chicago.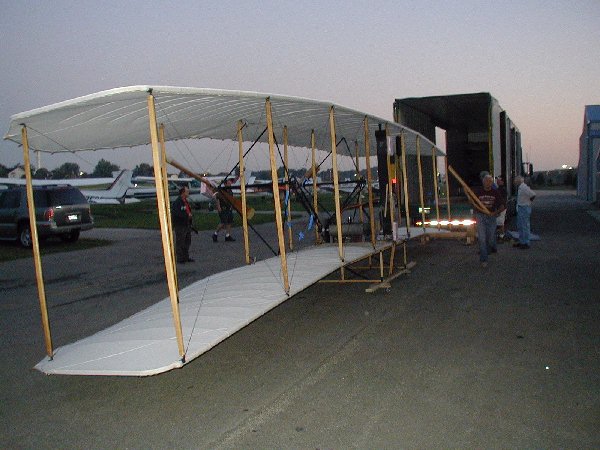 2. The van arrives just as the sun is coming up. This Thursday morning the Flyer moves from her Clow Airport home for the last time.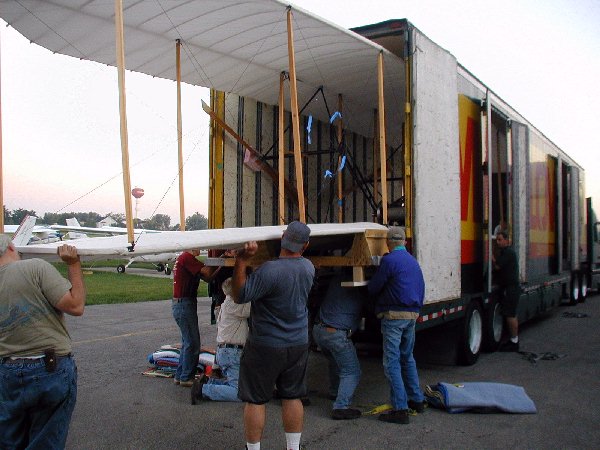 3. One of the crew, Steve Klein, designed and built carriers which we use to lift and move the Flyer. Mark Miller likes to call them "aircraft carriers," an appropriate name.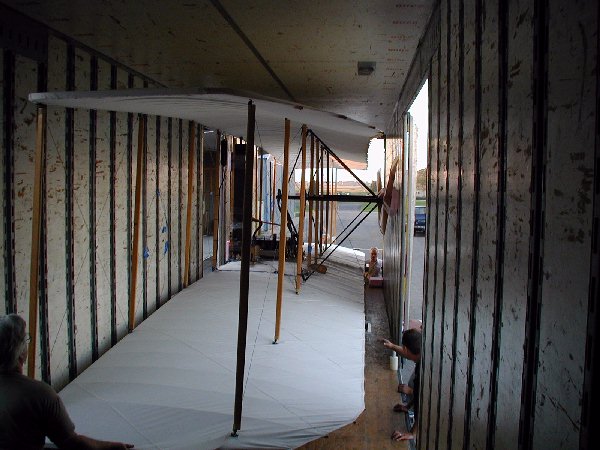 4. This is our third time moving the Flyer and we're getting the hang of how to pad and secure her in place.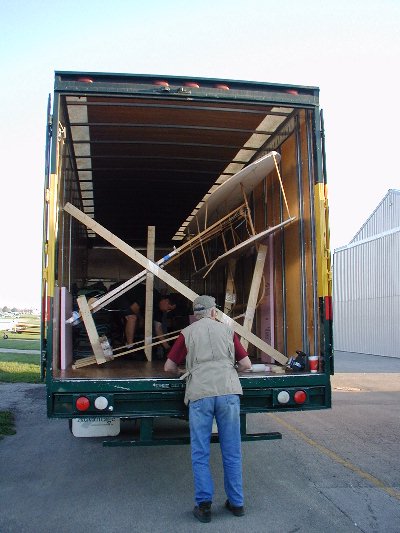 5. The canard was braced and lifted into a second van.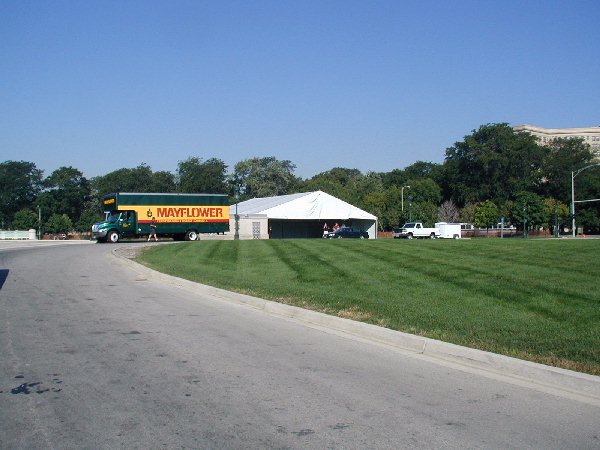 6. It was a bright, beautiful 80 degree day in the City of Chicago when we arrived at the museum. A large tent-like hangar was constructed to protect the Flyer during the 3-day outdoor exhibition. The lawn in the foreground will become the Flyer's air strip on Saturday.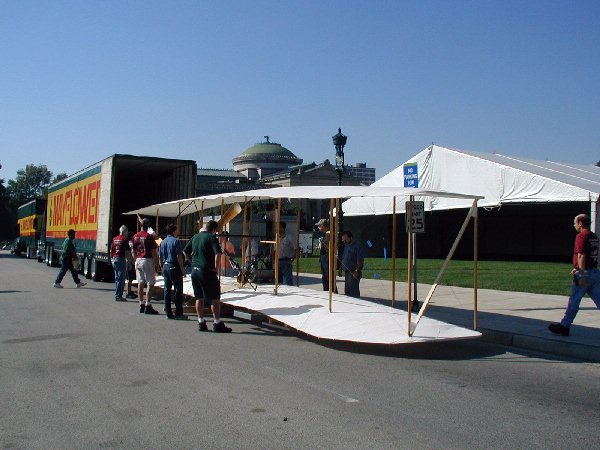 7. With the final journey complete, the Flyer is carefully removed from the van.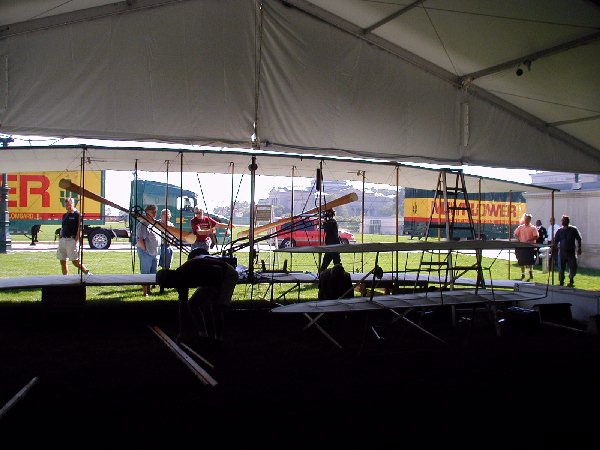 8. The crew begins work to reinstall the canard and tail assemblies for media review.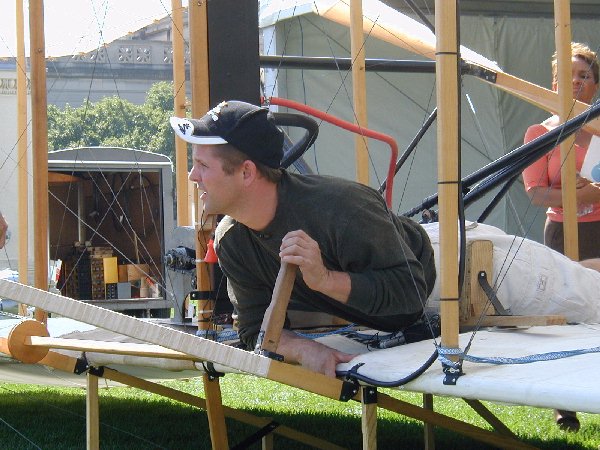 9. With the Flyer reassembled and placed in the sunshine, Ken demonstrates the machine from the pilot's position.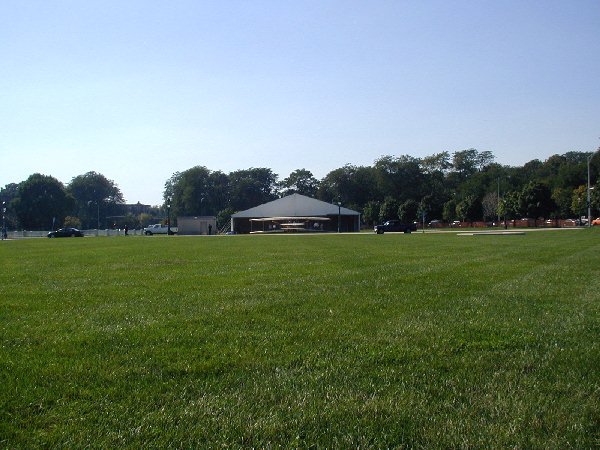 10. This is the temporary airstrip on which the Flyer will make its final flight. Approximately 200 feet of grassy lawn is ready for the September 20, 2003 public flying debut.
More to come.